Hello, Beauty!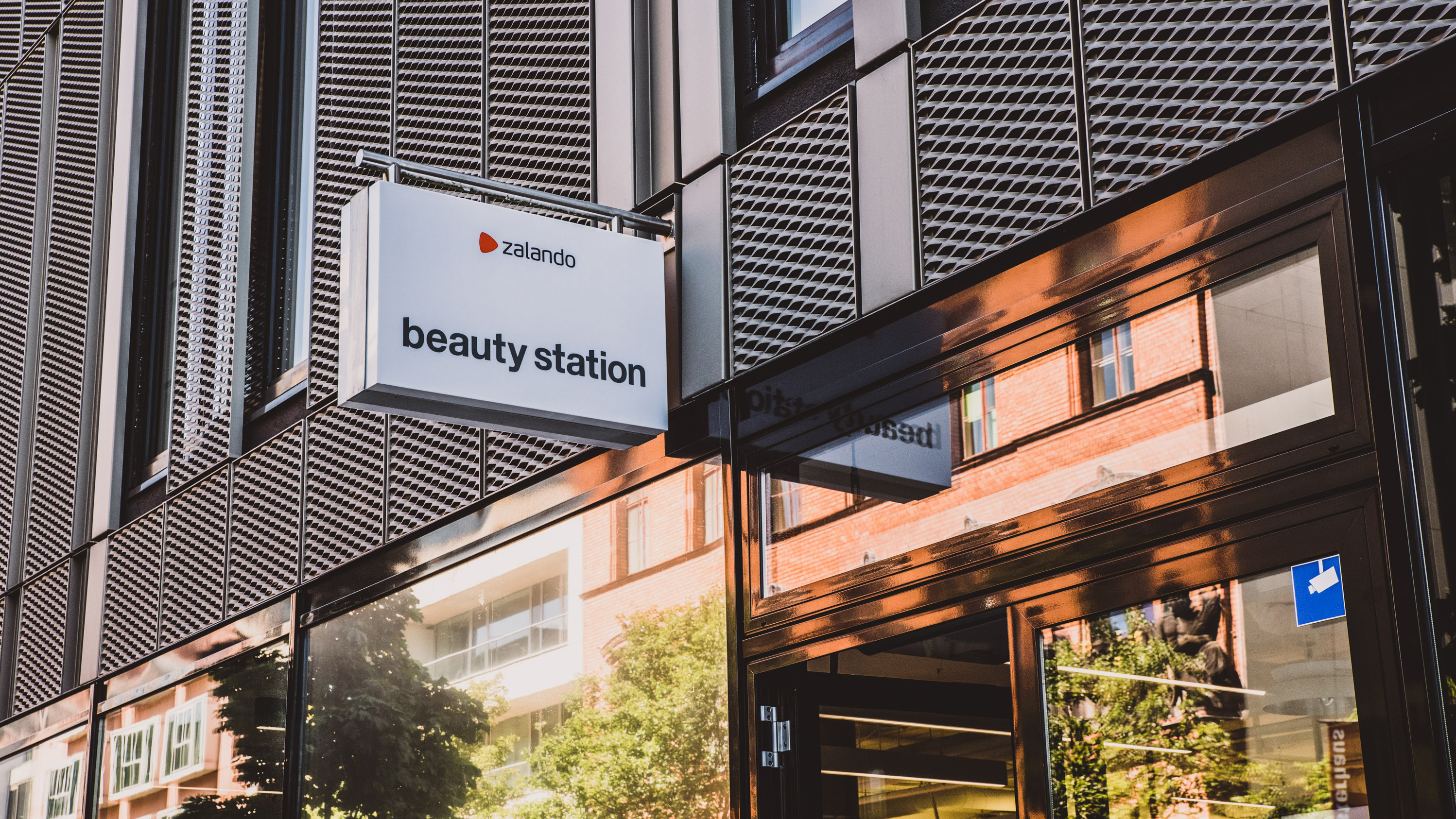 July 26, the new Zalando Beauty Station in Berlin opened its doors for a first look at what's on offer when the store officially opens on Saturday, July 28.
From the first moment, Zalando's Beauty Station on Weinmeisterstraße 2 is as elegant, bold and fresh as the beauty offerings within. A large video wall welcomes visitors with the slogan "Hello, Beauty" cut between images of models showcasing some of the looks possible with the products available in-store and online in the Zalando Fashion Store. Stepping into the 160 sq meter immersive playground of beauty products, one woman whispers to her friend, "Where do I start?"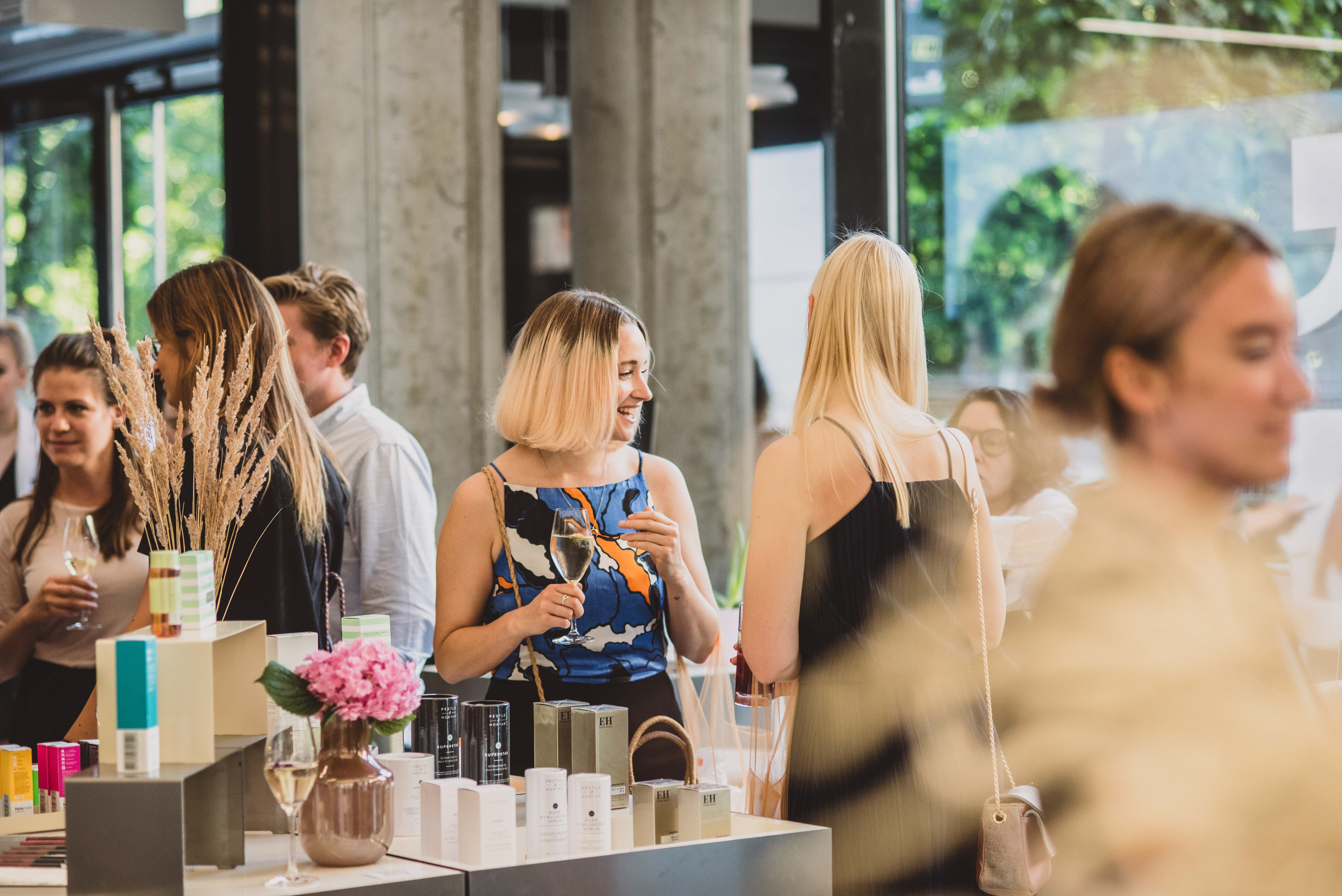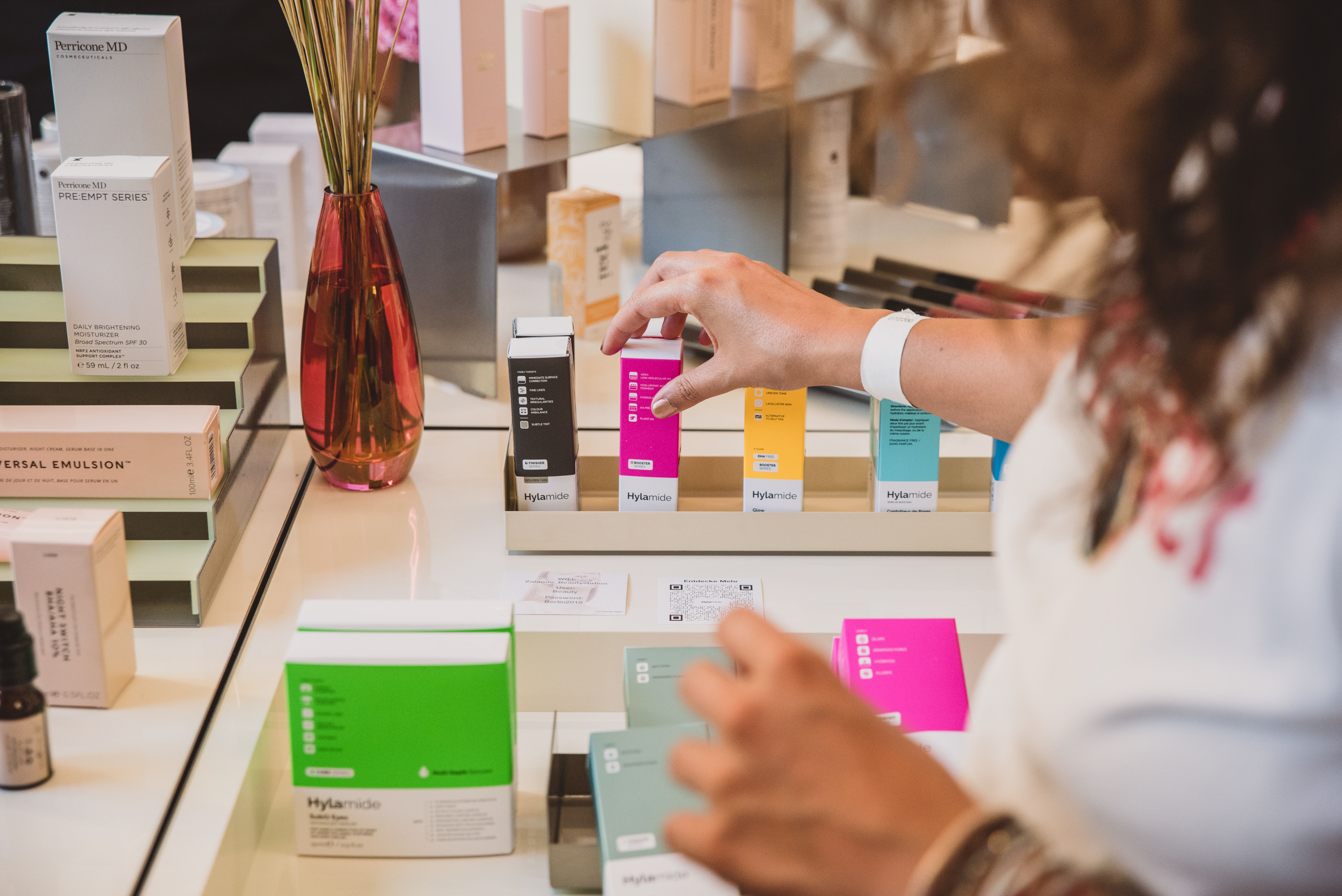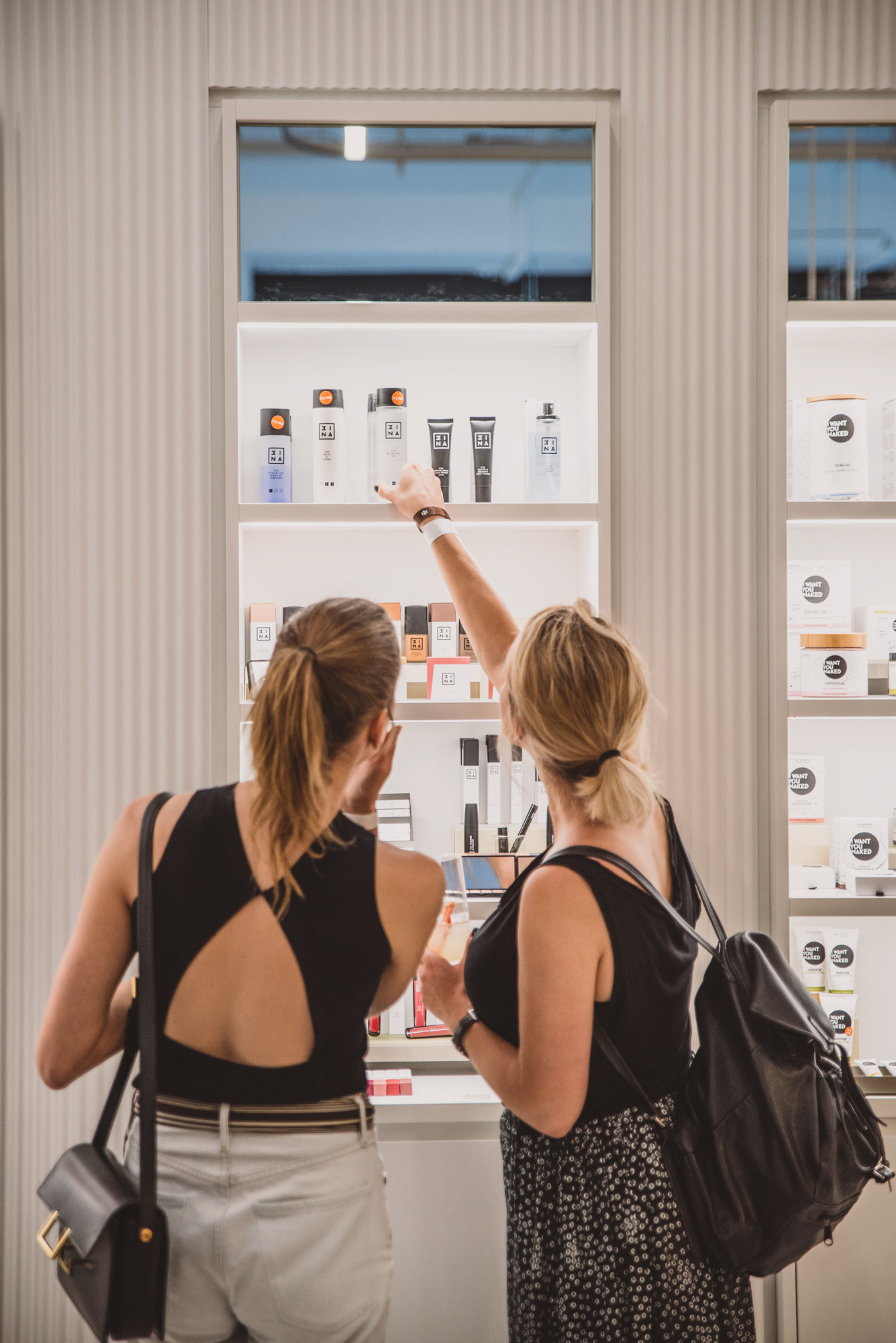 The choice isn't easy. Outfitted in shades of beige and with a bright and modern feel, the concept store has two appealing sections for beauty fans. Next to the entrance is the sales area, where more than 53 brands, including Estée Lauder names, MAC Cosmetics, Estée Lauder, Clinique and Origins, are displayed, as well as a number of niche brands, some of which are available exclusively at Zalando. In the second area, stations for makeup and nail treatments get visitors talking, and snapping, as a long "beauty banquet" table inspires numerous selfies in front of mirrors bearing slogans, "Nothing tastes as good as lipstick feels" or "When in doubt, lipstick." A key feature of the store is the opportunity for visitors to meaningfully interact with brands and vice versa. From the buzz in the room, it's clearly paying off.

"The Beauty Station is an exciting test platform for us to get to know our beauty customers better and to produce beauty content and tutorials," says Claudia Reth, Vice President Category Specialities at Zalando, as after several months of intensive preparation, she addresses guests at the pre-event. "With the Concept Store, we can offer our customers a curated beauty range and interact with them through our range of services."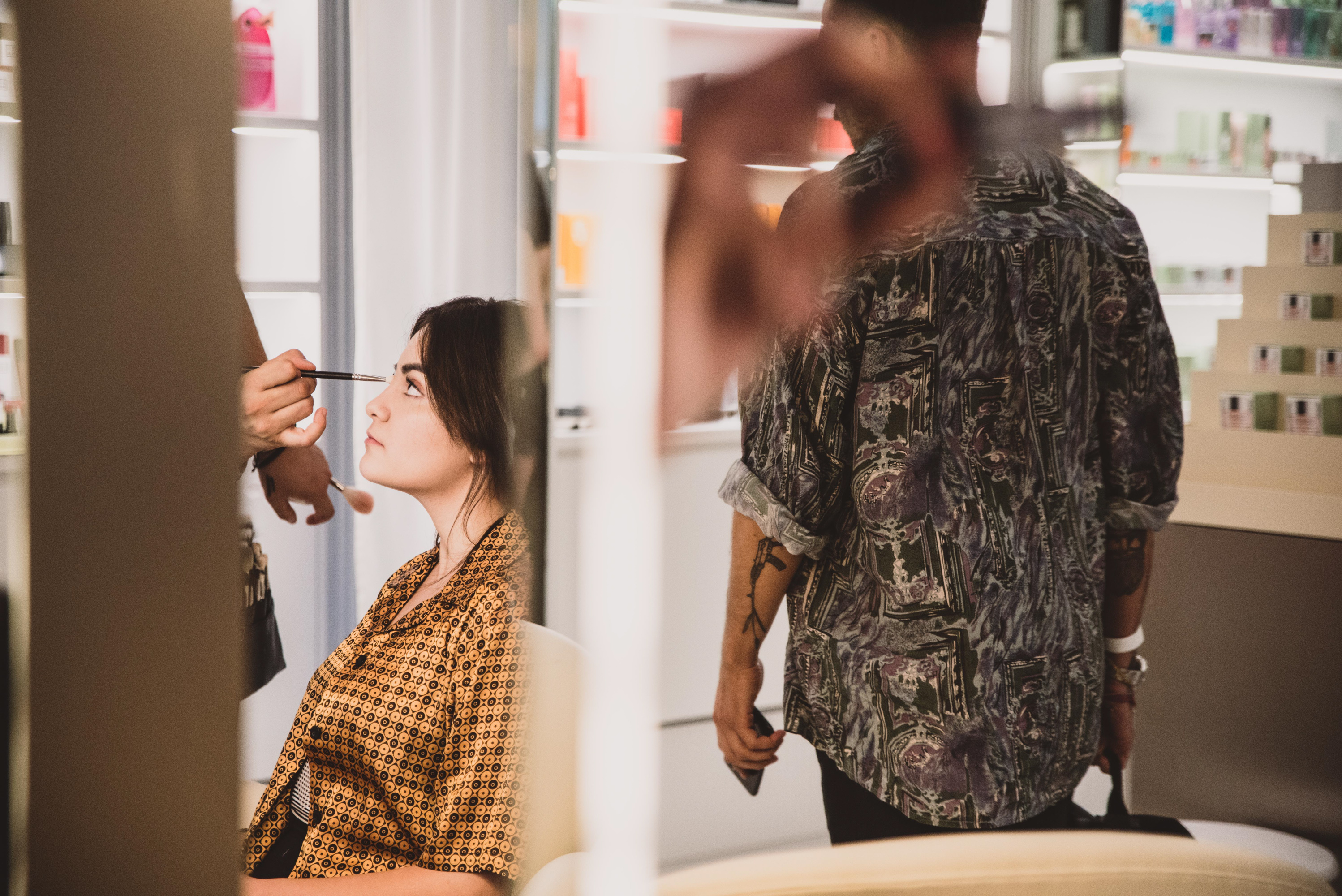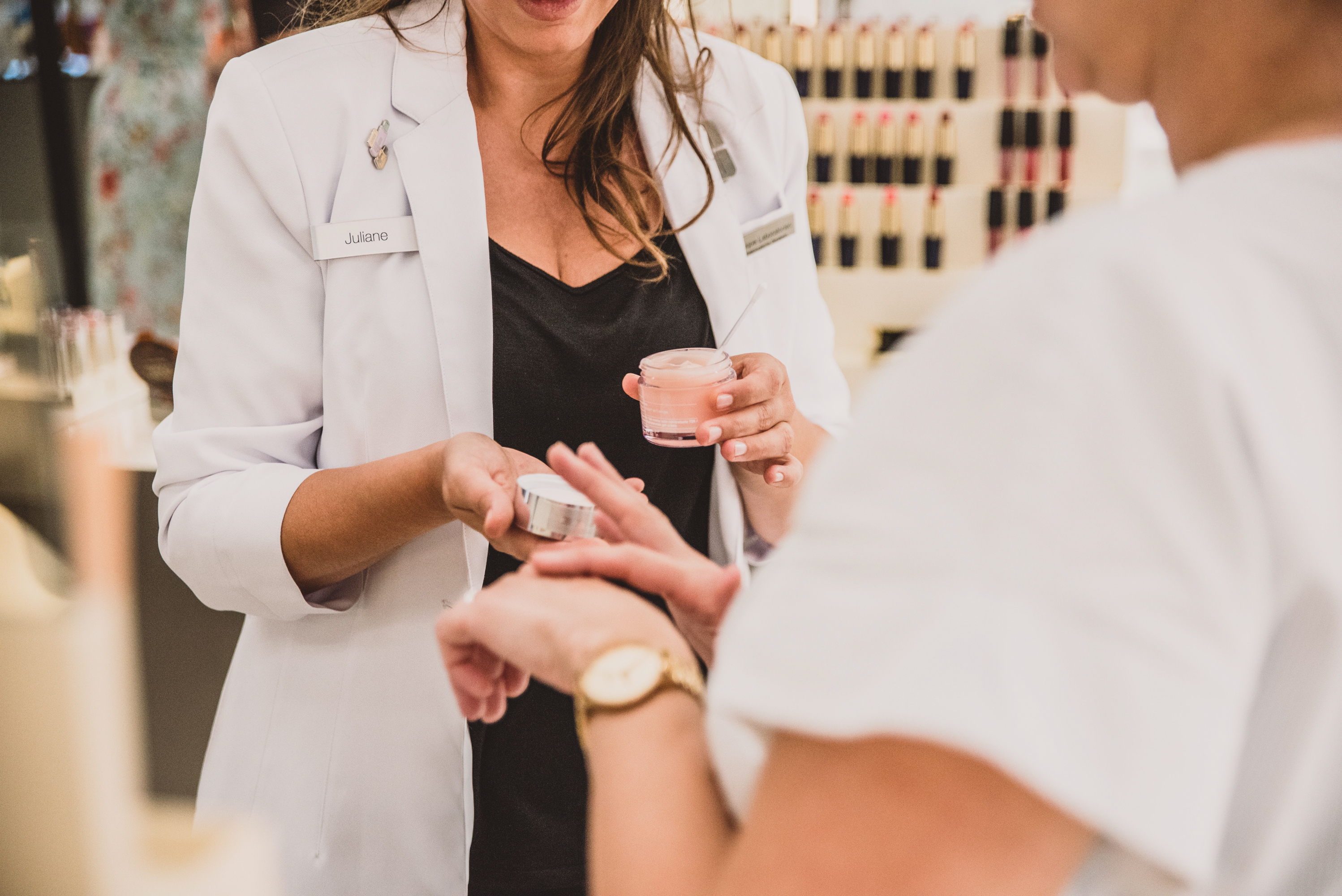 Tutorials, which take place in the Beauty Station, are also available in the Zalando Fashion Store, while extra master classes stream online to a wider audience. Tablets provide a seamless shopping experience: customers can use them to not only scan and order products, but also view tutorials or book makeup appointments. "As a company with many years of expertise and experience in online trading, we continue to concentrate our activities in this area," says Claudia Reth. "Nevertheless, with the Concept Store we would like to offer our customers another shopping experience."

The Beauty Station opens Saturday, July 28 with free makeup from MAC, goodie bags, discount vouchers, photoshoots, and, given the blistering summer heat, some much-needed ice cream. Experts from Clinique will also share skin type advice, a service that proved to be popular at the pre-event.