Girls' Day at Zalando
Chatbots, sizing, coding: 30 girls get insights into our tech world
Girls' Day in Berlin and Zalando's tech department opened its doors to 30 girls between the ages of 10 and 15. Touring the tech buildings, the future digital masters looked closely at what our experts were programming and listened eagerly as members from our tech department explained what was so special about their profession.
On this day, girls throughout Germany can gain insights into professions in which women are traditionally underrepresented, in the natural sciences as well as in trades and technology. Since one of our goals at Zalando is to promote diversity and increase the proportion of women, Girls' Day is a perfect fit for us.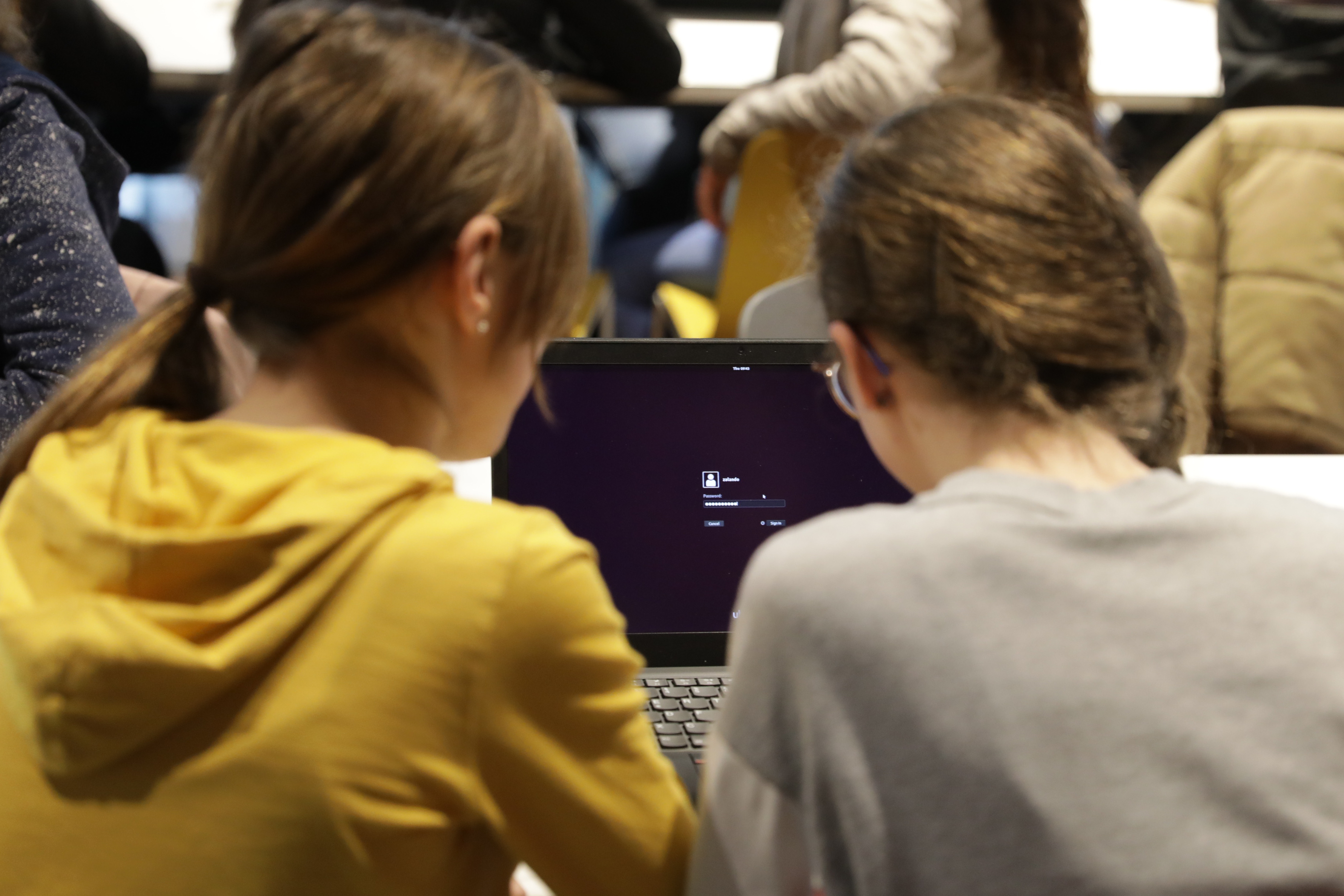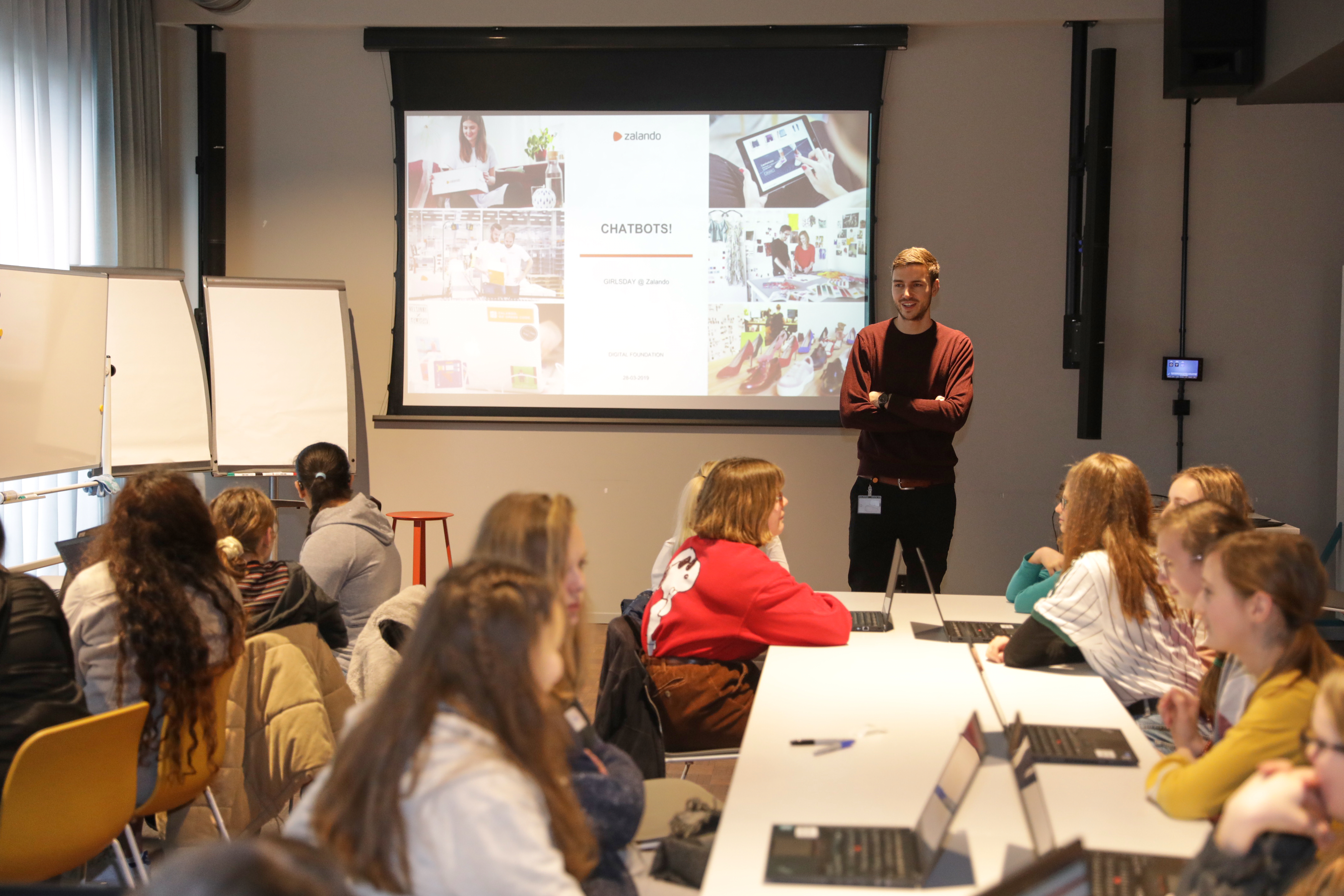 "It's important to show the girls jobs they haven't seen on their screens before," says Marei Schulze from the Zalando Organization Team. "Most girls are influenced in their choice of career by social role models." This is how our young guests got to know Hanna Huber, our director for tech governance. Hanna told them exactly what she does at Zalando, what she enjoys most and how she came to work in the tech sector as a woman.
 
Throughout the day, the girls immersed themselves primarily in the world of Digital Foundation and Digital Experience, the areas in which our internal IT is developed, but also where all the programming for our fashion store takes place. The girls programmed a chatbot to order pizza. They also got insights into the work of the sizing team and learned how we can improve the customer experience by recommending sizes. In addition, a colleague presented "Scratch," a tool for children to learn how to program in a very simple way.'
"Programming is on its way to becoming as common as any other language. But it is not a natural part of training young people. In order to bring children into contact with programming at an early age, it must be integrated into the other core subjects of the school," says Eric Bowman, Zalando VP Digital Foundation. "The knowledge of coding is proof that one is well-educated in the modern world. That doesn't mean you have to be great at it per se, but just like learning a foreign language or an instrument, it should be part of an education."
 
At Zalando, we were thrilled to host the 30 young participants on Girls' Day. The places were filled very quickly and the internal feedback from colleagues was also great. That's why we're already planning to continue the initiative in the tech area next year.