Fit for the Future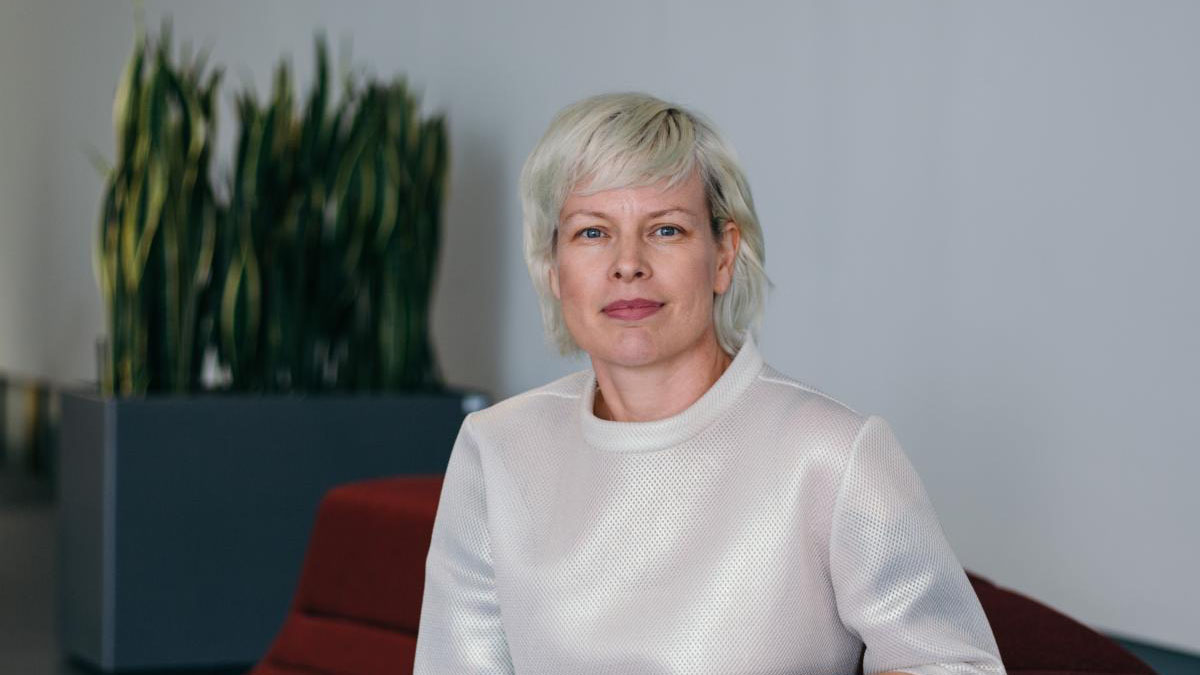 Stacia Carr on Zalando's Sizing Revolution
Stacia Carr heads up the Sizing team at Zalando, a cross-functional team of engineers, data scientists, business developers and fitting models who tackle Size & Fit. Their goal is to use machine learning to ensure that products in the Zalando store are flagged if their size deviates from the norm, so that customers get the right fit the first time they order.

Stacia spoke at The Next Web in Amsterdam last Friday, May 10, on the strategic use of machine learning to help customers find the right fit. We spoke to her to find out a little more about what the future has in store for sizing.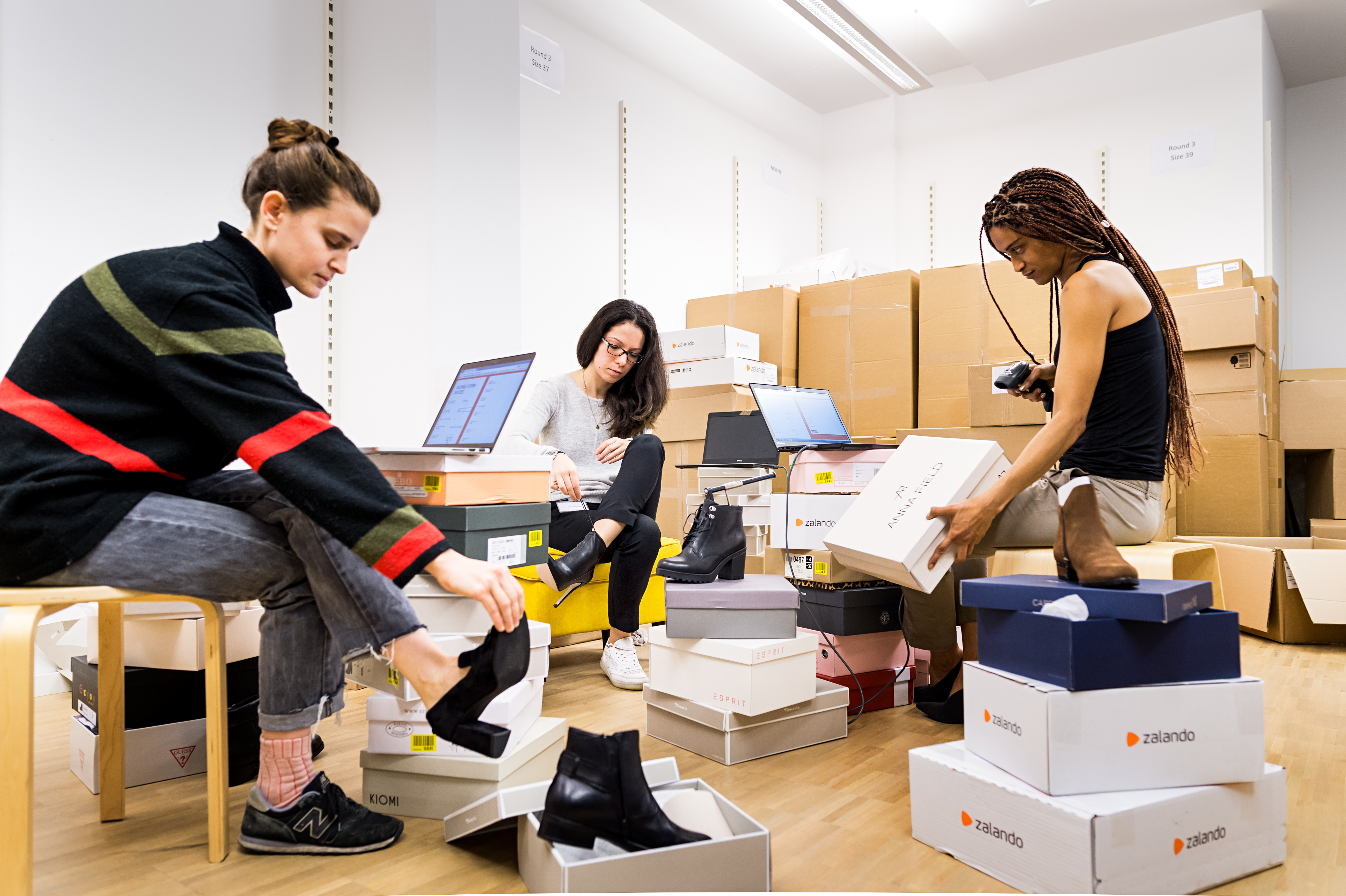 What have you and the sizing team have been up to for the last few months?
From the perspective of my problem space of sizing, we made excellent progress in providing customers with something useful to tackle the size and fit challenge, such as size flags indicating we recommend buying a size larger or a size smaller. At the same time, it became more apparent than ever that we're still in the early stages: we're just scratching the surface. We spent a lot of time looking at 3D technologies and how ready they are to actually improve products for customers. We learned a lot: it's almost like we've started preparing for a much longer race. When you see how far you have to run, it can be overwhelming, but at the same time... so exciting.
Late last year, you ran a 3D scanning test. Would you say it was as much about testing people's readiness as it was about testing the technology?
Absolutely. The technology, or at least some parts of the technology, are ready in different contexts and at different scales, and we found that customers are ready for certain things. For example, customers understand that if you put a 3D rendering of a garment on a human form and show them a heat map of where it might be tight or loose, they get it. They're not freaked out about it.
How many people wanted to be part of the vanguard of testing the technology?
We had people from all over Zalando. It was really exciting. We even had a waiting list; everyone from people who had just started their careers, to VPs and SVPs. What we discovered more than anything else is that people at Zalando are excited about technology, but also about the prospect of getting better-fitting clothing. When you're confronted with this within your own team, it makes you recognize how lucky you are to work on something with such an impact.
Can you tell us anything about the results from the body scanning tests?
We tested three different ways of generating body measurements. One was with facial recognition with no 3D component; 2D images. Then we tested two-dimensional image processing, a computer vision of full-body images, and finally, with the big scanning machine.

The facial recognition test was interesting, because I like the idea that you don't have to have a full-body scan. The results were around 84% accurate if you compare them to the measurements that a professional tailor would take. With the two-dimensional, full-body images, it was 97%. So there's certainly a solution there that we can start experimenting with this year. With the large scanning machine, everyone was really excited because it seems like the most overtly futuristic technology.
So, sizing is a force for good.
Right. In our team we discussing what we would say if we were to write letters to our customers, and somebody said, "We're the good guys!" Size and fit is this big scary dragon, and we're the knight that's going to slay the dragon.
Zalando turned 10 this year. What did that mean to your team?
I think the size and fit topic is actually a really good example of the kind of problems that we wouldn't have tackled in our first 10 years, because when you're in those rapid phases of growth, you have to weigh your investments and you choose the things where you know you'll be able to grow. Zalando turning 10 for me was really about acknowledging and solving a different quality of problem for our customers: to create value that goes beyond unlimited assortment and the convenience proposition. All those things remain important, but to make a difference, not just for customers, but for the whole industry.
When we look at 2019 and beyond, what will your team be working on?
2019 is the year where we will really create a branded size and fit experience. A lot of what customers see today will be expanded upon, but we will also extend size recommendations to customers who've never purchased before. So we'll actually start a conversation with customers: "Hey Maggie, we see you're shopping for running shoes and you've never bought running shoes with us before. What's your favorite brand of running shoe and what size do you wear?" And then with that piece of information we can actually start to give you size recommendations.
This is the beginning of really building a relationship with customers and staying connected throughout the whole experience. In this way, they understand that the interaction they have as they're browsing is connected to this little bit of information they give us when they're making a purchase selection. Then, we brand that exchange to really help customers understand: this is special, this is unique to Zalando. That paves the way for having a richer conversation with them. My hope is that it begins to humanize the relationship between Zalando and our more than 27 million customers, and I think that's really the next horizon for fashion online.