First Parcel Left Zalando Fulfillment Center near Szczecin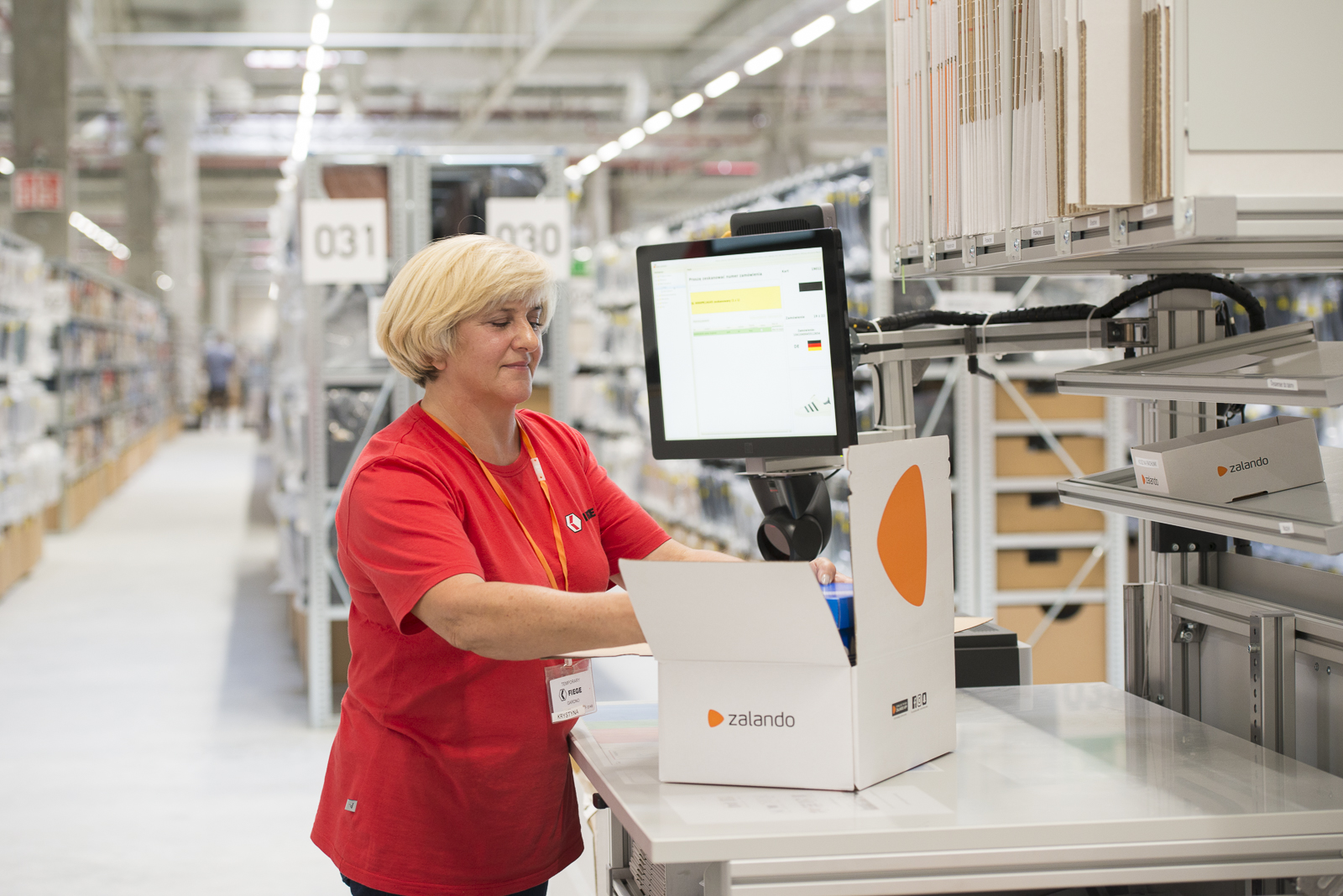 From the logistics center of the Europe's leading online fashion platform Zalando in Gryfino near Szczecin, the first parcel was sent to one of more than  21 million European customers. The next stage of the investment will be the start of manual operations.
Work on the construction of the international logistics center Zalando began in August 2016. In 12 months a 130,000 sqm property was built. The logistics service provider is Fiege, which will employ about 1000 people in the mid term.
The Polish e-commerce market is one of the fastest growing in Europe. The logistics center in Gardno near Gryfino is a very important investment for us, thanks to which we will be able to efficiently execute more orders for customers from all 15 Zalando markets, but especially Poland, Scandinavia and Germany.

Giuseppe Tamola, Zalando Country Manager for Poland, Italy and Spain
We were eagerly looking forward to the shipment the first parcel from the fulfillment center in Gryfino. We prepared this phase of the project with great care. Fiege knows how important customer satisfaction is for our partner Zalando and by providing fast, efficient and perfect service, we will contribute to build trust and loyalty among Zalando clients.

Grzegorz Warzecha, Site Manager Fiege Gardno in Gryfino
The first stage of construction was completed in August 2017. Initially, the center will be serviced by a small team of employees to tailor sales processes to customer orders and employ new staff.
Regular work will commence in the autumn of 2018, when most of the logistics center will be put into operation and service will be fully automated. In the summer of 2019 it is planned to achieve full capacity of investment.

Please find more articles on Zalando logistics here.