Explore Zalando City in the Annual Report 2016 - Also in Virtual Reality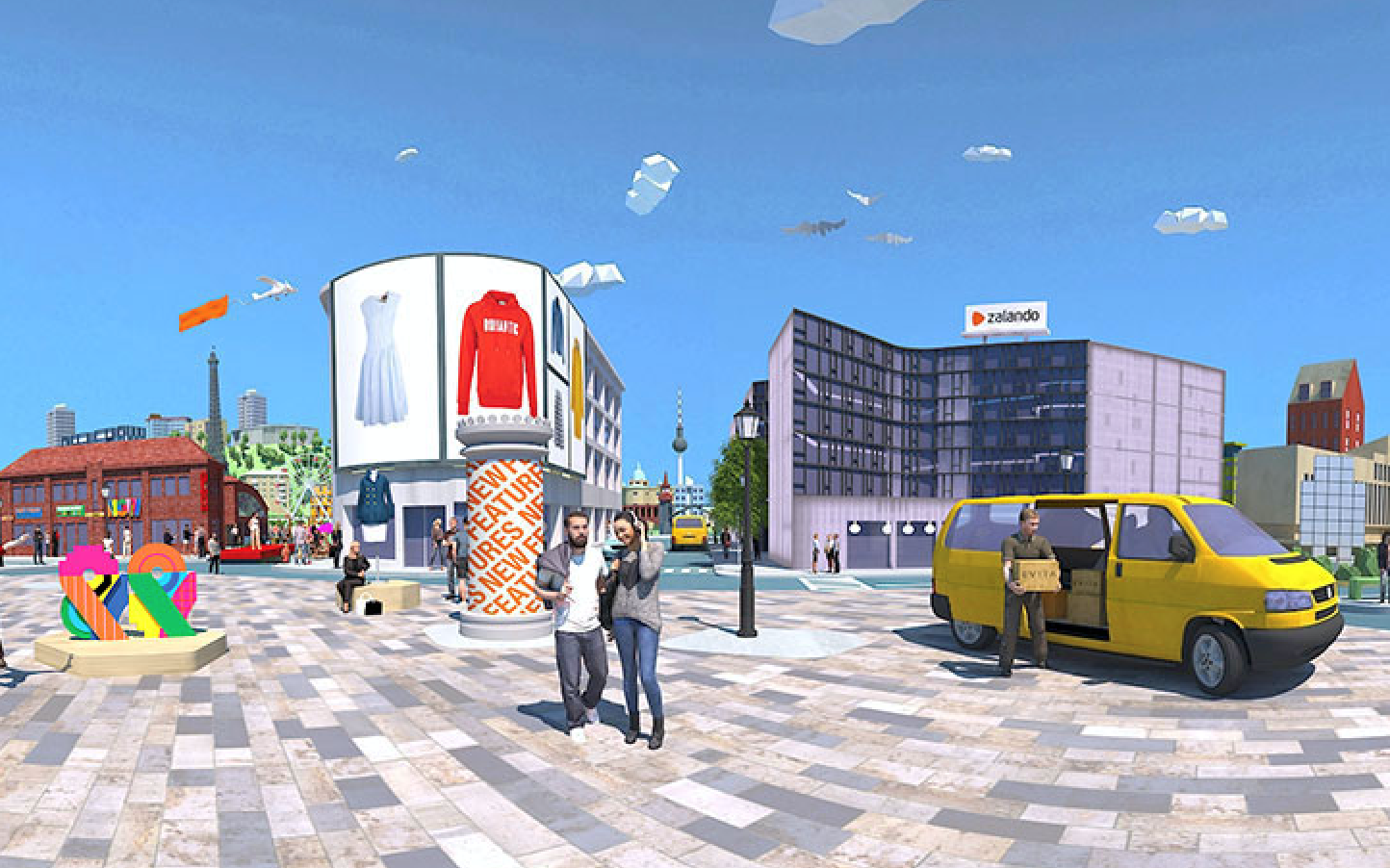 Welcome to Zalando City! The place of inspiring fashion experiences and technological innovations, of meetings and exchange – the place where we keep on learning, developing, growing, and advancing.
The next logical step 
In Zalando's annual report 2015, we introduced our new corporate strategy, welcoming visitors to the Zalando platform. The metaphor of the Zalando City served as a basis for a new understanding: Zalando connects people and fashion, creating a unique customer shopping experience. This year we are going a step further, making the vibrant Zalando City come alive, while inviting visitors to explore the various products and services of the platform. 
Our creative approach to financial reporting
In order to succeed we had to break fresh grounds – strategically, content-wise and above all technologically. The perfect solution: a media triad consisting of a printed product, the online report as well as a virtual reality app. With the aim of producing modular report parts for our diverse target groups, we decided to combine the classical financial report with a separate image part, the Zalando City Guide. This magazine is divided into three chapters called "Shopping & Lifestyle", "Commerce & Community" and "People & Culture", giving the floor to various actors of the Zalando City such as brand partners, customers and our employees. 
Dive into the virtual world of Zalando 
At the same time, the printed guide refers to the virtual Zalando City filled with innovative 360-degree video content, informative expert interviews and strategic prospects. René Gribnitz, heading the corporate communications team, states: "Zalando has impacted an entire industry as well as the shopping behavior of millions of customers in Europe. Using this very power of innovation, we establish new formats of communications such as the first fully digital annual report plus corresponding virtual reality app".
Please find the online report here.
If you want to check out the VR app, you can download it here for iOS and here for Android.