Building a Bilingual Site
On September 27th, Zalando officially opened its warehouse in Lahr. Site Lead Simon Straub tells us about the unique character of this logistics site.
The geographical location is a unique feature among Zalando's fulfillment centers. We aim at building a bilingual site here, so we closely work together with public authorities and politicians to develop and strengthen the cross-border cooperation especially in the fields of public transport and recruiting.
Currently the share of employees from Germany/France is more than 40 % Germans, about 30% French, about 30% other nationalities, and we hope we can further attract people from different countries.
In daily business the bilingual character of the site is reflected in different ways: The official working languages are German and French, we have bilingual team leads and signs on site, and our warehouse management system was translated into French. I have started to take French classes.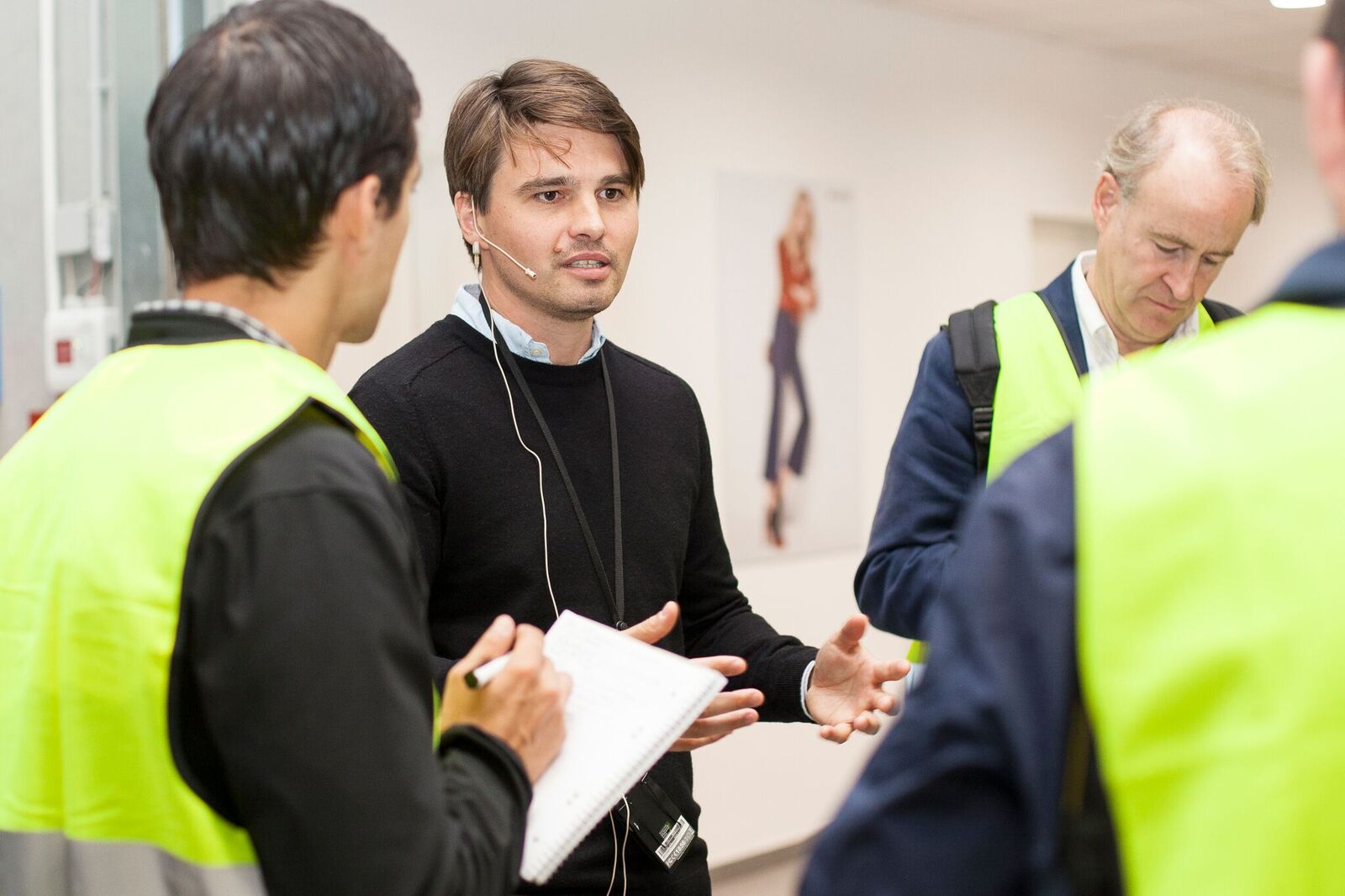 However, diversity obviously doesn't stop with French and German employees. We are very happy that our local team today consists of people from more than 40 different nationalities.

Zalando Lahr Site Lead Simon Straub
Browse our photo gallery for highlights from the opening event in Lahr: