All Together Now: "Christmas. Never Out of Fashion."
The story behind Zalando's emotional Christmas campaign commercial
Zalando's 2018 Christmas campaign commercial tells a story of togetherness. Directed by Jake Nava of Beyonce "Single Ladies" fame, the video opens with a one-year-old baby as the first careful notes of "Silent Night" are heard. As the video pans across a host of choir members singing in different languages, the song gathers strength and volume until we meet charming centegenerian, Harry (106), who closes off the song while cradling the baby. The campaign slogan, "Christmas. Never out of fashion appears," appears: A message that speaks to the timelessness of the festive season. In order to go deeper into the story behind Zalando's emotional campaign, we caught up with Jonathan Ng, Zalando Director of Marketing Strategy and Campaigns.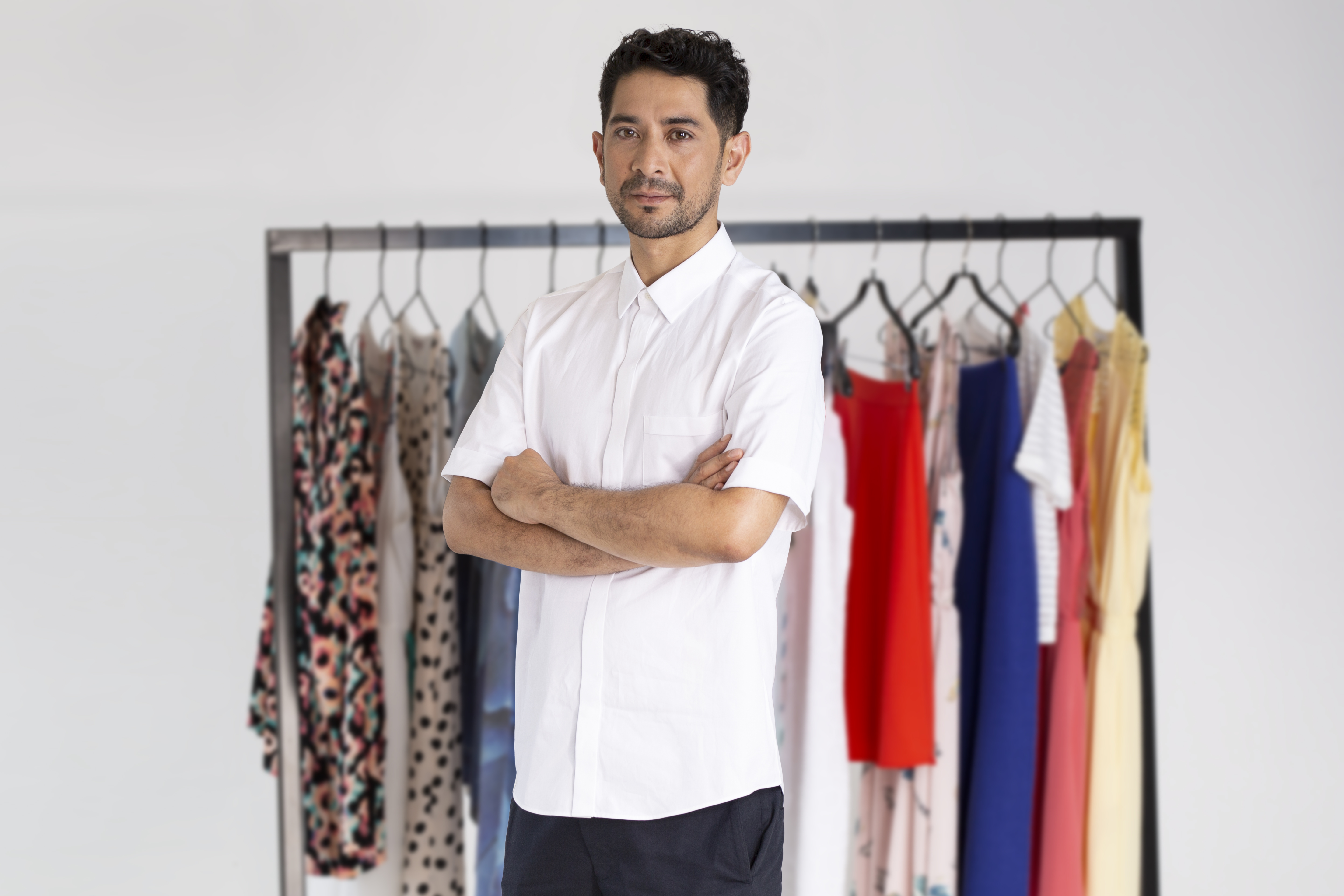 Tell us about the concept of "Christmas. Never out of fashion."
We want to show what really matters to our customers at this special time of year: togetherness. Celebrating in style with the people you love; different generations, different backgrounds, and different styles. Festive fashion makes us feel special, sparks conversations, adds to the magic, and throws a little light into the dark days of winter. At Zalando, we bring more than 300,000 styles from almost 2,000 brands to over 24 Million customers across Europe. So wherever our customers are from and whoever they are with, we want them to celebrate in style.
 
For us, this is a whole new chapter in our marketing story. Over the past 10 years, we've built up strong brand awareness across all our markets and proved that Zalando helps customers look good effortlessly. Now we're taking the Zalando brand to the next level. With the Christmas campaign, we want to build on our past strengths and focus on inspiring our customers even more with the fashion, content and experiences that really matter to them.
Why choose such a broad range of ages and backgrounds when casting?
We spent a lot of time with our customers in advance, and the strongest message coming back to us was that there's more that unites us than divides us. Nowadays, Christmas is a celebration of love, friendship and family; values that aren't bound to religious beliefs, age, gender or place of origin. For our customers, Christmas is all about getting together with loved ones and doing something special. 
 
With our cast ranging from a one-year-old baby up to Harry, 106, who is celebrating his 107th Christmas, we showcase the timelessness of togetherness. Christmas never goes out of fashion regardless where you come from or how old you are. Dressed in festive wear, our cast sings 'Silent Night,' a song that's well-known across all markets. The choir members sing in several languages, but the tune is the same, and through this they are ultimately united. 
And there are some real characters in there. Can you tell us about some of your favorite talents from the shoot?
Harry is the star of the whole campaign. Watching him sing along… it was really inspiring. We put out an open call for people of all ages to be a part of the campaign, and we got an answer from a family member that said Harry had always wanted to perform on TV.  He was a pleasure throughout, and delivers the final line holding the baby whose first Christmas it is.  We're thrilled that his wish came true for his 107th Christmas!
There's a lot of emotion packed into the 60 second ad. What's the relationship between story and fashion?
Fashion is an emotional part of our daily lives.  It communicates who we are; our unique personalities, who we want to be. It entertains us and lifts our mood. At this time of year, festive fashion adds to the magic and makes us feel special; whether it's the cozy cashmere sweater at home with your partner, new pyjamas for Christmas Eve, or dressing up for drinks with friends. With Zalando, we have stylish outfits for everyone, whatever your background, taste, occasion or body shape. We wanted to showcase this breadth, a collection of diverse individuals, not in uniform or with a single idea of what's "stylish," in a way that connects emotionally and evokes a spirit of togetherness.
Fashion is an emotional part of our daily lives. It communicates who we are; our unique personalities, who we want to be. It entertains us and lifts our mood. At this time of year, festive fashion adds to the magic and makes us feel special.

Jonathan Ng, Zalando Director of Marketing Strategy and Campaigns
What makes the holiday season such an exciting time for customers, and what role can e-commerce play in it?
The holiday season marks the end of another year. The nights are longer, days are chillier. So there's ample reason to treat ourselves and those we love to something special and show off with new items. Finding the perfect gift or discovering the perfect outfit can be genuinely exciting for customers. The moment of joy starts long before presents are opened. It can happen in that first second of seeing the perfect item, and the anticipation only builds from there.
What e-commerce can offer is convenience, choice, and even tranquility, in the run-up to the holidays. Items can be tried on at home, giving the opportunity to mix and match with your existing wardrobe. You can hunt for inspiration at the best prices and choose from a wide range of sizes and variations. The highstreet is fantastic – the atmosphere and lights – but it can also be extremely hectic. As well as that, many people simply don't have time to "pound the pavement." We want our customers to spend more time enjoying the festive season, and look stylish doing it. On our platform, we offer a great assortment from high to low, from niche to trend, from fashion to beauty, for all walks of life to find their perfect Christmas style online.
Shopping at Zalando isn't just about product availability. Inspiration plays a big role in what we do. Do we see this play out in the ad also?
By showcasing a wide variety of people with their own individual style, we hope that our customers can see why Zalando is special.  We cater to a spectrum of different tastes, that are always stylish and on trend, but we don't dictate. In our online fashion store and app, we will be introducing new features that show more outfit stylings of items, as well as different trends, themes and occasions that are personalized to each visitor. These will be rolled out over November and December.
Any personal tips for a fashionable festive season?
Do whatever makes you happy. It's Christmas!