Zalando Welcomes 1,000th Employee in Lahr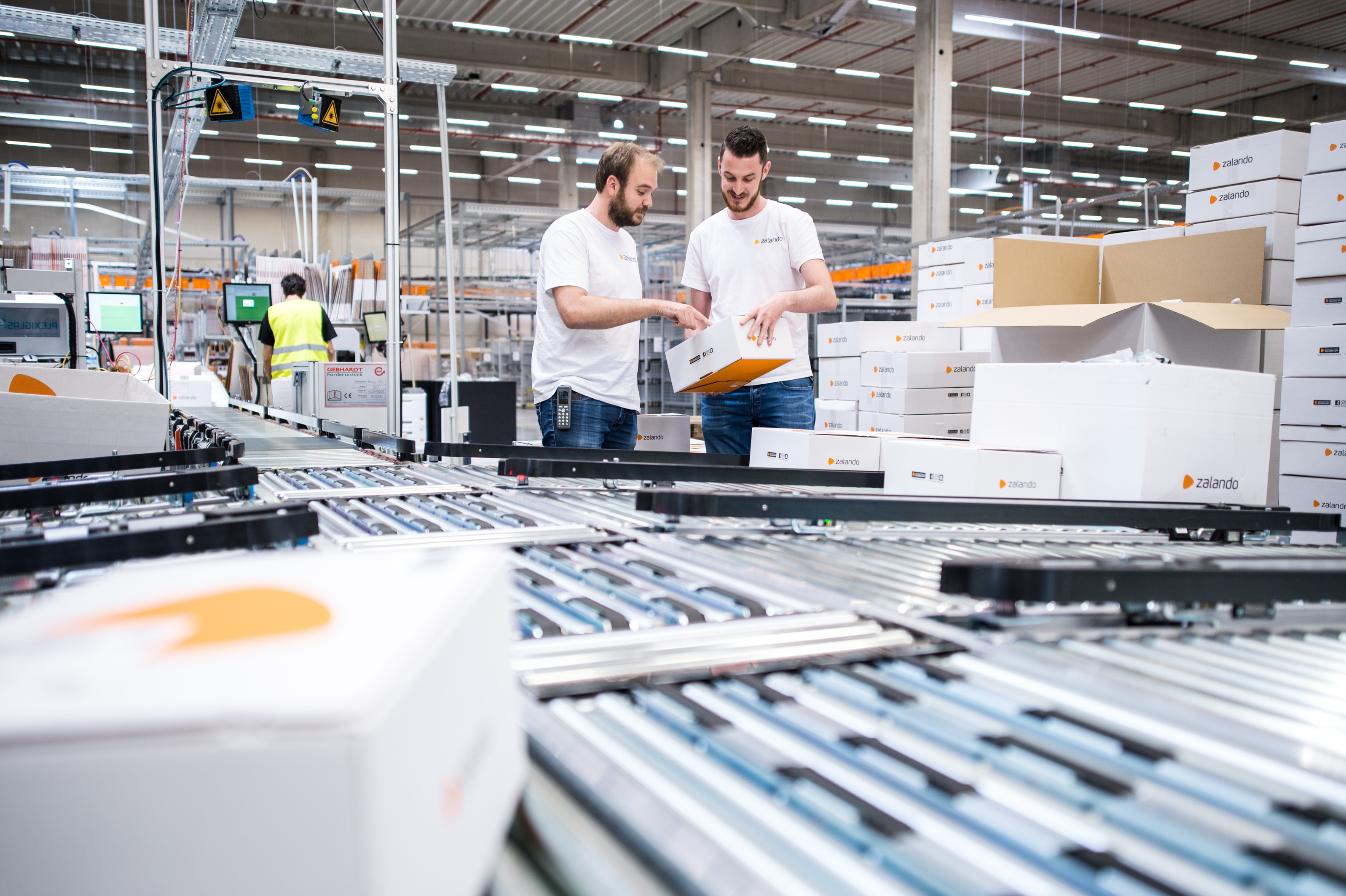 Milestone number reached in fulfillment center
BERLIN, 27 February 2018 // Zalando's fulfillment center in Lahr continues to grow. The site, which first started manual operations in August 2016, employed its 1,000th employee in February 2018. This means that Zalando has kept its promise to create a thousand jobs in the region in the medium term.
"We are very satisfied with the development of the location. We have increased our workforce tenfold since 2016 and will continue to grow," says Simon Straub, site manager of the Zalando fulfillment center in Lahr. "By the end of the year, we intend to recruit several hundred new employees. We would also like to thank our partners in the region, including the Employment Agency, Municipal Employment Promotion Agency and Pôle Emploi, who have helped us find new employees."
The location in Lahr is Zalando's newest German fulfillment center, and now ships several thousand parcels daily to customers in Europe. It is the first bilingual fulfillment center in Zalando's logistics network. The team in Lahr now comprises employees from more than 40 nations, of which about 30% are based in France and 40% in Germany.
Read more about the fulfillment center in Lahr in our report on the first package here. The team celebrated its official opening in September 2017 (report here).