Zalando and Vailog Celebrate Groundbreaking Event in Nogarole Rocca's New Fulfillment Center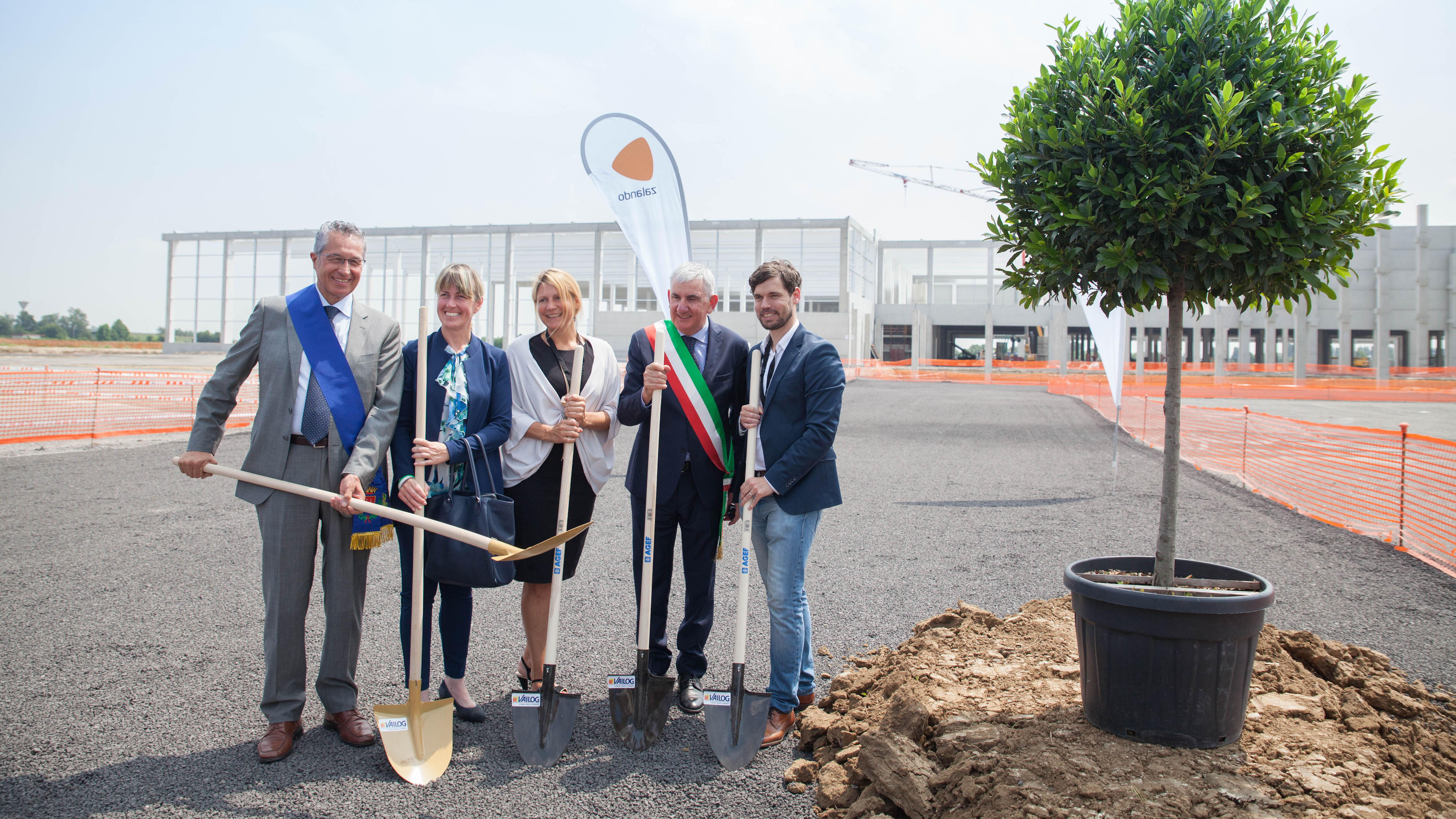 First operations will start end of 2019

Over 1,000 jobs will be created in mid-term

Nogarole Rocca, June 6th 2018 // Zalando, Europe's leading fashion platform, and Vailog, leading developer of logistics facilities in Italy, celebrated today the groundbreaking event of its new fulfillment center in Nogarole Rocca (VR). The event was attended by Jan Bartels, Vice President Customer Fulfillment and Logistics at Zalando, Eric Veron, General Manager at Vailog, Paolo Tovo, Mayor of Nogarole Rocca, Antonio Pastorello, President of Provincia di Verona, and Elisa De Berti, Council Member for Public works, infrastructures, and transports of the region Veneto.

The development of the fulfillment center has been assigned to Vailog, part of SEGRO, a UK Real Estate Investment Trust (REIT) and leading owner, asset manager, and developer of modern warehousing and light industrial property. The construction work of the fulfillment center started in February 2018. First operations will begin end of 2019. The center will be managed by an external provider who will oversee the hiring process of over 1,000 employees during the mid-term. The third party logistics provider will be selected through tender.

"We're proud to be here today to celebrate another key milestone in Zalando's history: a new fulfillment center in Europe, and the second in Italy. Italy is an attractive market, with very enthusiastic customers and a fast growing online segment. Further localizing operations will allow us to bring the relevant offer closer to our Italian customers. From the fulfillment center in Nogarole Rocca, Zalando will not only serve customers in Italy, but also customers in Southern European markets,"comments Jan Bartels, VP Customer Fulfillment & Logistics di Zalando. "The excellent collaboration with our partner Vailog and the local authorities' support is key for the success of this great project".

"The progress of the works is the demonstration not only that Vailog is a reliable partner for foreign partners such as Zalando, but also that it is possible in Italy to develop, on time and on budget, very complex industrial projects. This was possible because all the partners, private and public, worked hard with the common aim of success," says Eric Veron, General Manager at Vailog.

The logistic Hub of Nogarole Rocca will have a size of 130,000 sqm, similar to the central hubs in Germany (Erfurt, Mönchengladbach, Lahr) and Poland (Szczecin, Lodz). The proximity to Southern European markets, the availability of labour, and the superior infrastructure, especially with regards to an access to the national highways A22 and A4, are some of the reasons behind Zalando's choice of this location.

More information about logistics at Zalando are available here.