Bread&&Butter by Zalando: Timberland Talks Sustainable, 81GB Non-Concept Street Styles && Sounds by Special Guest Star Ms. Lauryn Hill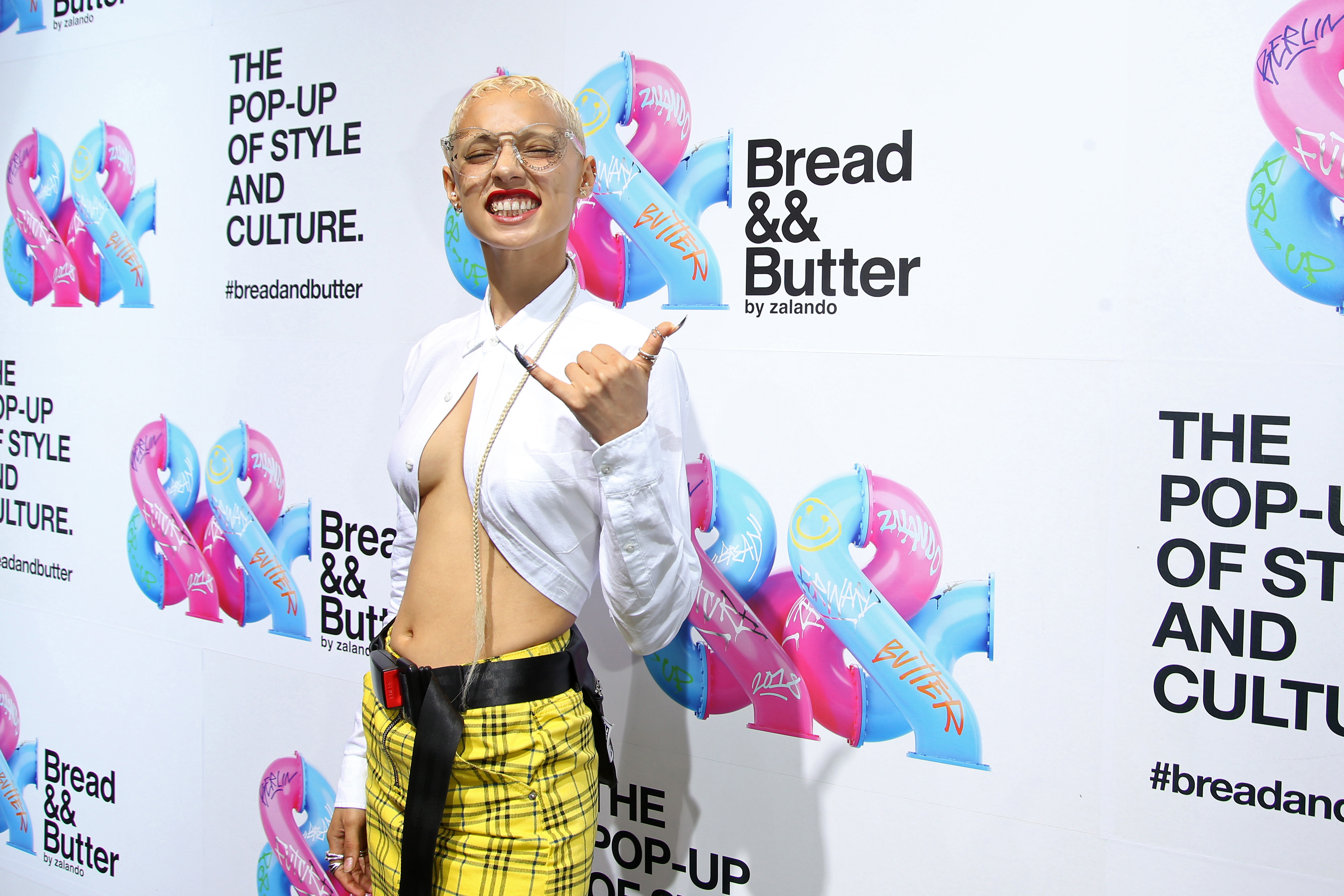 Bread&&Butter by Zalando (B&&B) is back with a bang to celebrate its third edition, from today until 2 September at Arena Berlin
THE THIRD EDITION OF BREAD&&BUTTER BY ZALANDO – THE POP-UP OF STYLE AND CULTURE (B&&B) KICKED OFF WITH A BANG. MORE THAN 40 BRANDS – INCLUDING ADIDAS ORIGINALS, NIKE, REEBOK, VANS OR WRANGLER – INVITED VISITORS INTO THEIR B&&B BRAND POP-UPS TO EXPERIENCE CUSTOMIZATIONS, WORKSHOPS, AND A BEST-OF STREETWEAR SELECTION WITH MORE THAN 100 EXCLUSIVE PRODUCT DROPS AND PRE-LAUNCHES. B&&B SHOW POP-UPS WERE PRESENTED BY BERLIN CONCEPT STORE SUPERCONSCIOUS. B&&B TALKS WERE HOSTED BY TIMBERLAND X CHRISTOPHER RAEBURN, STATE OF FASHION AND MORE. FURTHERMORE, THE B&&B OPENING DAY SAW STELLAR B&&B MUSIC PERFORMANCES BY LUCIANO, SHECK WES – AND SPECIAL GUEST STAR MS. LAURYN HILL.

ALWAYS ON: Coinciding with the offline event, BREAD&&BUTTER Launched its new B&&B Shopping Hub on Zalando: breadandbutter.com offers selected streetwear and exclusive drops.
NO WEEKEND PLANS YET? COME AND JOIN US FOR TWO MORE B&&B DAYS CELEBRATING THE NEXT IN FASHION, MUSIC AND CULTURE: HEAD TO BREADANDBUTTER.COM/SCHEDULE AND @BREADANDBUTTER FOR THE LATEST. TICKETS VIA BREADANDBUTTER/TICKETS.
BERLIN, 31 AUGUST 2018 // Bread&&Butter by Zalando (B&&B) is back with a bang to celebrate its third edition, from today until 2 September at Arena Berlin. Here are the highlights that went down at The Pop-Up of Style and Culture on the sold out first day, opened by David Schneider (Co-CEO Zalando) and Carsten Hendrich (VP Creative Lab Zalando).
B&&B BRAND POP-UPS
adidas Originals launched its Falcon W sneaker at B&&B, in a striking new '90s colorway. Their Brand Pop-Up offers nail art, piercing and braiding – to fine tune your '90s aesthetics – so you can feel steezy from top-to-toe. At the Nike Pop-Up visitors could 'Join the Force' and be the first to get their hands on the Zalando exclusive Air Force 1 Jester in two hot new colorways. The deconstructed and reconstructed design was crafted by a crew of female Nike designers. Another highlight: The live performances of British poet Yrsa and German Rapper Eunique. Sweet sneakers: At the Reebok Pop-Up, guests can grab both vegan donuts and a pair of exclusive Aztreks in a hot new colorway, plus customize them to create their own perfect retro pair. House of Vans does not only offer skate workshops and a next level customization station, but also puts on fire gigs all weekend long with some of the hottest rising acts around, such as Gurr, 1000 Gram, 102 Boyz and many more. Wrangler brings all the fun with their very own retro-inspired bumper cars. Taking inspiration from their new blue and yellow 90s sports-influenced collection, the cars feature big W's, the number 47 and the iconic Wrangler stallion.
B&&B SHOW POP-UPS
Bringing their passion for internationally sourced streetwear to B&&B, 81GB by Superconscious took over the East Side main district with three Show Pop-Ups. Each Pop-Up featured eight street style dance artists wearing their latest seasonal discoveries, especially curated for Bread&&Butter. Superconscious is the 'non-concept' streetwear store in Berlin with hard-to-find streetwear labels varying from South Korean designs to Parisian atelier craftsmanship.
B&&B TALKS
Timberland teamed up with British award-winning designer Christopher Raeburn to talk about the future of sustainable fashion, moderated by Highsnobiety's Jan-Michael Quammie. The discussion explored how we can live with an intelligent approach to style as both creators and consumers. Especially for B&&B, State of Fashion hosted one of their meet-ups in Berlin. Each Whataboutery is based on one of the hashtags of their manifesto. In Berlin, the focus is on #FAIRNESS. During the B&&B Talk on Friday, State of Fashion's Renee van der Hoek explored how we can create a fashion industry that speaks to all and harms few – together with fashion designer Bethany Williams.
B&&B MUSIC
The B&&B opening day saw a bunch of stellar live performances on four different stages. Berlin rapper Luciano is part of local rap crew Loco Squad Gang and made his breakthrough with the song "Jagen die Mio.". His raw lyrics have earned him respect and success both in the German charts and on B&&B's Huawei stage. Rising Harlem rapper Sheck Wes, who recently signed to Kanye's G.O.O.D. Music and Travis Scott's Cactus Jack Records in a joint deal, popped by at B&&B for a smashing set.
The first day of the event was brought to a high with special guest star Ms. Lauryn Hill who took over the B&&B stage for a sublime, energy-filled show. The world-famous rapper, soul singer, and former The Fugees member gave the audience goose bumps and a true 90s throwback, with songs such as "Everything is Everything", "Ex-Factor", "To Zion" or "Doo-Wop (That Thing)".
B&&B TICKETS