Zalando Ships First Parcel From New Fulfillment Center in Verona (Nogarole Rocca), Italy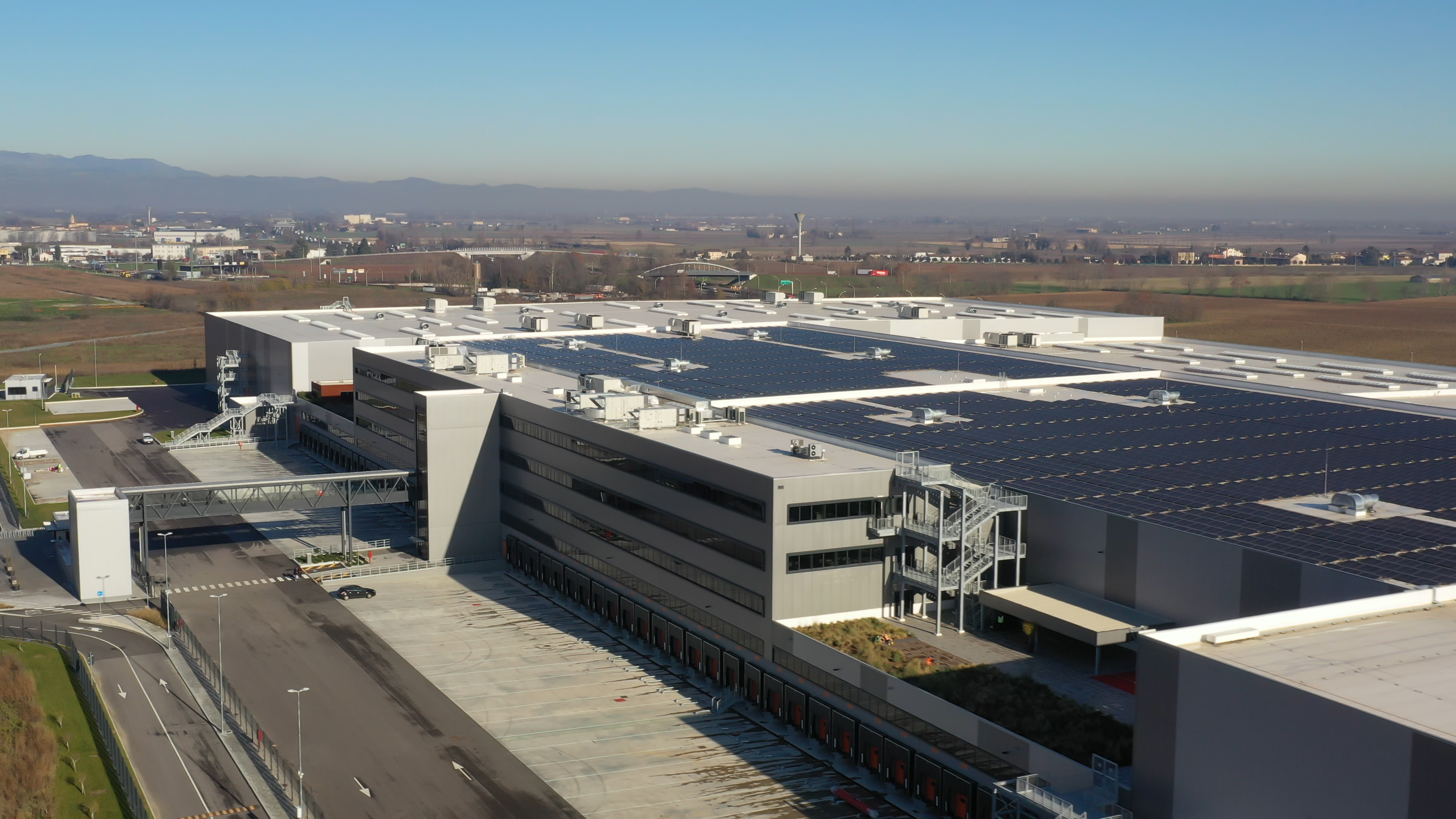 The 130,000 sqm fulfillment center brings relevant assortment closer to its customers to further strengthen its convenience services in Italy and other Southern European markets
Zalando adds value to the local region together with Fiege, that operates the site and creates 1,000 jobs in the mid-term
Operations start today with the first parcel and logistics processes will be further ramped up over the course of the next months
BERLIN, JANUARY 21 2020 //  Zalando, Europe's leading online platform for fashion and lifestyle, sent out the first parcel from its 130,000 sqm fulfillment center in Nogarole Rocca, near Verona, Italy today. The fulfillment center is operated by partner, Fiege, and will create 1,000 jobs in the mid-term. Operations have now commenced and logistics processes will be further ramped up over the course of the next months. With the new fulfillment center, Zalando brings its relevant assortment closer to customers, further strengthening its convenience services. In addition, from the Nogarole Rocca distribution centre, Zalando will serve not only Italian customers, but also those in other Southern European markets, in particular Southern France, Spain, Austria and Switzerland.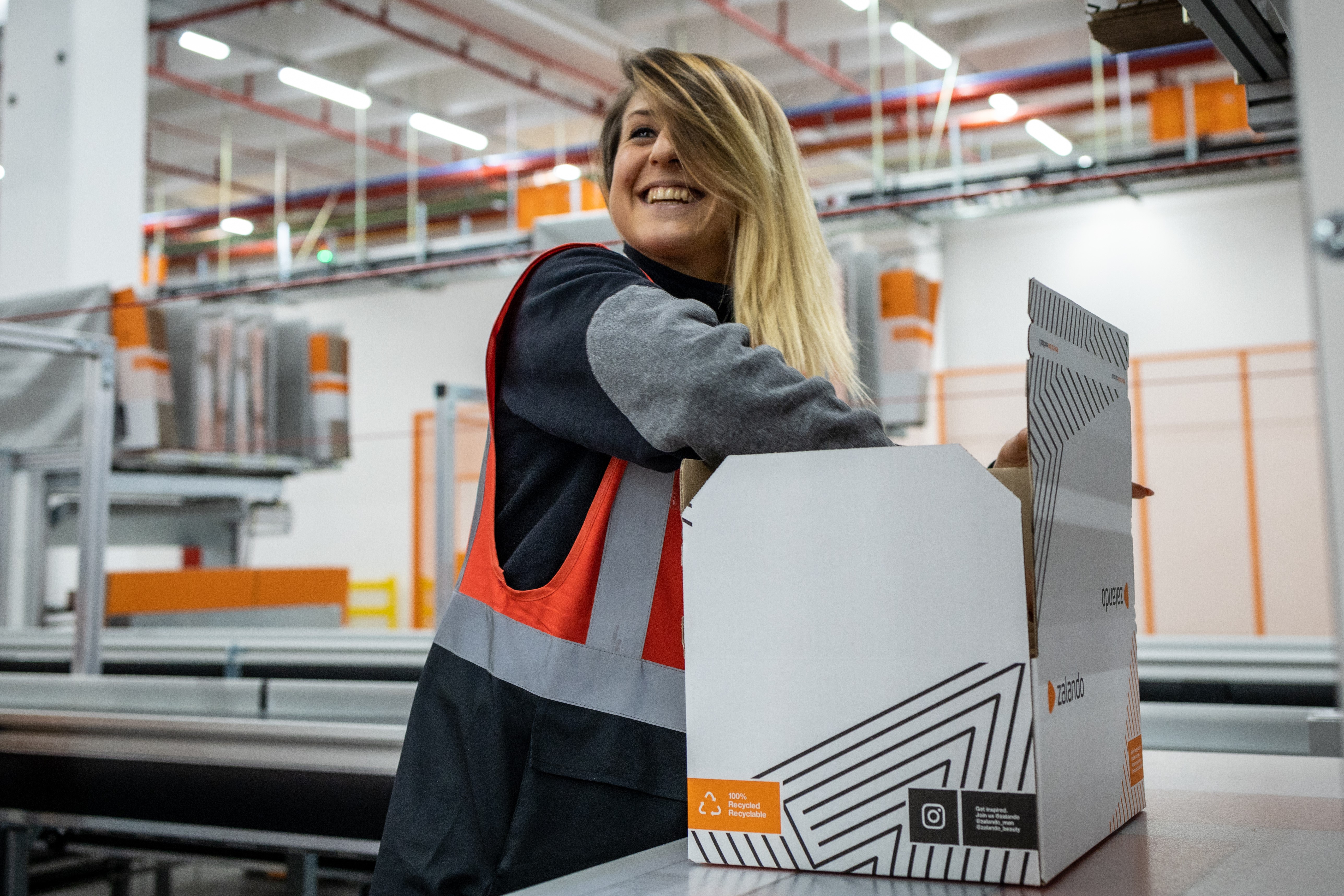 The first parcel contained a women's winter jacket and has been shipped to Cassino, Italy."This is an important milestone for our European fulfillment network and our success story in Italy. By establishing a new fulfillment center in Nogarole Rocca, we are adding capacity to our network and bringing a relevant offering closer to our Italian customers," says Riccardo Vola, Director Southern Europe and Gift Cards at Zalando. He continues, "For Zalando, Italy is an attractive market, with very passionate customers and a fast-growing online segment. With an advanced intralogistics concept and a strong team in our partner, Fiege, we are able to drive customer satisfaction with best-in-class services and a broad fashionable assortment."
"We are happy to join forces with a key partner like Zalando to support the growth of its logistic network and to enhance the development of the local economy by creating 1,000 jobs," says Alberto Birolini, Managing Director at Fiege Italy. He adds, "A project of this complexity is always a great challenge and the team is laser focused on ensuring a successful ramp up. Particular attention is on the recruiting process, which is a key component at this time."
The groundbreaking event took place in June 2018. The now completed site includes social and sports areas, such as lounges and a basketball court. Applications for the recruitment process can be submitted to: fiege.com/it/careers/jobs/
Zalando's logistics network continues to grow in step with the overall company growth ambition to become the Starting Point for Fashion. The new site in Italy joins the Zalando logistics network, consisting of 15 fulfillment centers in five countries (three currently in construction). 
Andrea Ricciarelli
Corporate Communications
andrea.ricciarelli@zalando.de