Zalando Offers a Glimpse Under the Christmas Tree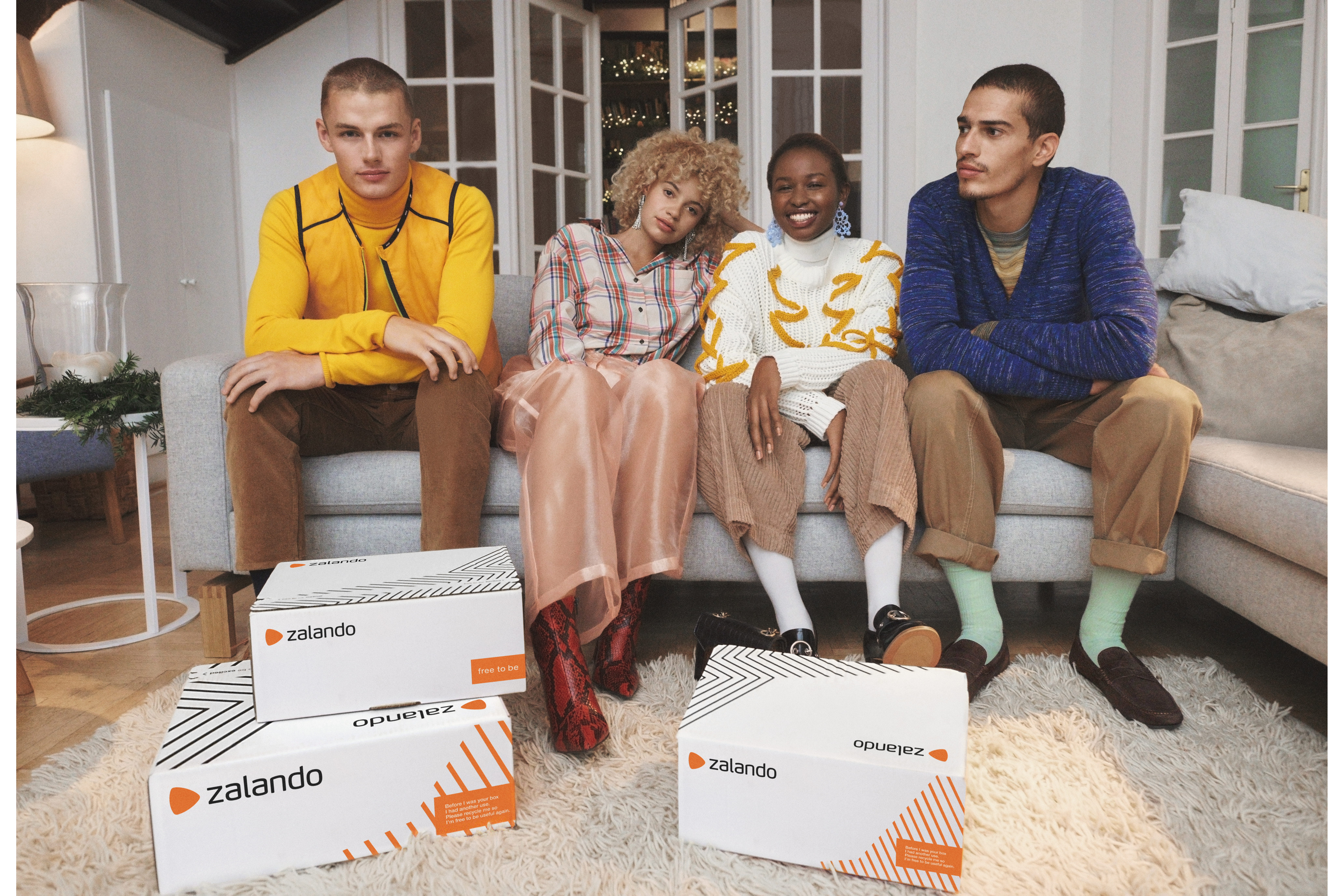 We reveal the top-sellers from this year's Cyber Week
Christmas is that special time of the year when life seems to slow down for just a few days and togetherness, family, home and sharing take center stage. And of course, it is a time for giving and receiving tokens of love: Christmas gifts. Zalando consumer insights* confirm that Christmas is the main giving occasion of the year, with the biggest and the most expensive gifts bought at Christmas. 

So what's hiding behind all that wrapping paper? Zalando's research shows that up to half of all Christmas gift items are perceived as fashion gifts. Accessories and beauty articles are often favored here, which is hardly surprising considering they spare the givers the tricky choice of the correct size to buy for a loved one.
 
What accessories and beauty gifts did Zalando customers across Europe buy during Cyber Week this year? Let's take a sneak peek under the Christmas tree.
Top 3 in Accessories
It was acceptable in the '90s. Looks like crossbody bags (or bum bags, or fanny packs, if you prefer) will continue to grace the streets in 2020 as they were the most bought accessory category on Zalando across Europe. 
 
Christmas equals winter in Europe, so keep it warm! Hats, gloves and scarves were a close second, with a practical black beanie hat dominating in this category. 
 
Wallets came third. Seems like many Zalando customers will be wishing their loved ones wealth and prosperity this holiday season. 

Most of these gifts look bound to land under Mediterranean Christmas trees: Italy, France and Spain bought the most accessories per customer this Cyber Week.
Top 3 in Beauty
Fight against those winter winds: Lip balm was the most bought beauty article this Cyber Week. 
Glamorous yet practical, a make-up brush set was the second best beauty present in the eyes of Zalando customers.
And back to the lips: cream-colored or pale lipstick was the third most popular choice in the beauty category.
Here, Germany, Belgium and Austria were in the lead. They bought the most care and make-up articles per customer. 
Why are we looking at Cyber Week bestsellers specifically? With the amount of shopping that needs to be done for loved ones, sales and special offers become a decisive shopping factor in the run-up to Christmas. According to "2019 Festive Shopping Trends" by Capgemini, more than half of shoppers see the availability of sales and discounts as the most important factor when choosing where to buy gifts for family and friends. The same research shows that 33% of people begin their holiday shopping one month before Christmas. This year's top sales event, Cyber Week, took place exactly a month before Christmas. It's safe to assume that a big share of Christmas gift shopping had been done then. 

Check out our Christmas campaign here and have a wonderful holiday season!
--- 
* Based on insights from Zalando consumer testing (2018) as well as Zalando market research (2016) conducted in France, Germany, Poland and Sweden and based on interviews with 80 respondents.