Zalando Expands Headquarters 
The new building on our campus will facilitate collaboration between Zalando's employees, partners and customers 
Construction of the new Zalando headquarters building in Berlin-Friedrichshain, near the East Side Gallery, begins in April 2020. Raimund Paetzmann, VP Corporate Real Estate at Zalando, explains the building's concept in an interview.
After the opening of the headquarters X and O in June, Zalando now presents the plans for the Z building. How will the new building complement the existing ones?


Raimund: Our campus will bring our more than 6,000 Berlin employees closer together. A flexible working environment and floor plan allows us to sit together in different teams every day and collaborate on projects. By opening the building to partners and events, the new z-shaped building adds another dimension to our headquarters and translates our platform strategy into the architecture. The building will also serve as a visitor contact point. It's about creating an environment where employees, partners and clients with different backgrounds can learn from each other and work together.
What is a visitor contact point and why does Zalando need one?

Raimund: Zalando is part of Berlin and Berlin is part of Zalando. Our new building will reflect the openness and creativity of our home city in its design through minimalist glass façades, concrete columns or simple wooden staircases. The ground floor will also be open to all Berliners and visitors who are interested in Zalando. We are thinking about a café, an information point or exhibition areas. At the same time, we want to involve our partners and are contemplating retail space for showroom or pop-ups. A large atrium in the entrance area will connect all floors and resembles a shop window into the Zalando working world.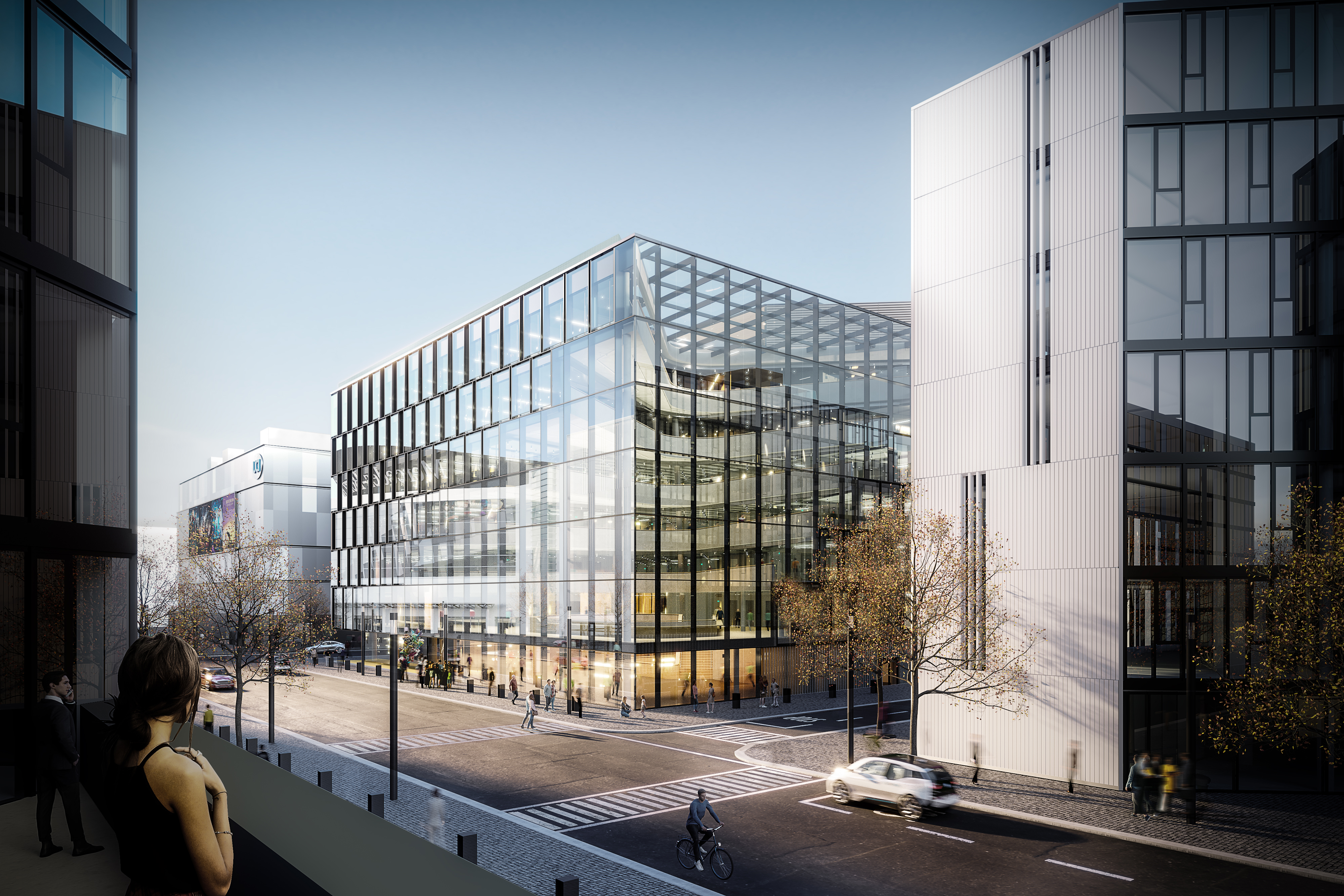 Will there be more publicly accessible areas?
Raimund: We will use a large part of the space for cooperations with partners. We are utilizing flexible concepts to make room for events such as conferences or workshops or to offer the space to partners. There will also be seminar and training rooms, which we will use for our own trainings, but also for training new partners. For example, we could present and train our Connected Retail model at a test store. We plan to use the first two floors for those purposes and as co-working areas. 
How will the rest of the space be used?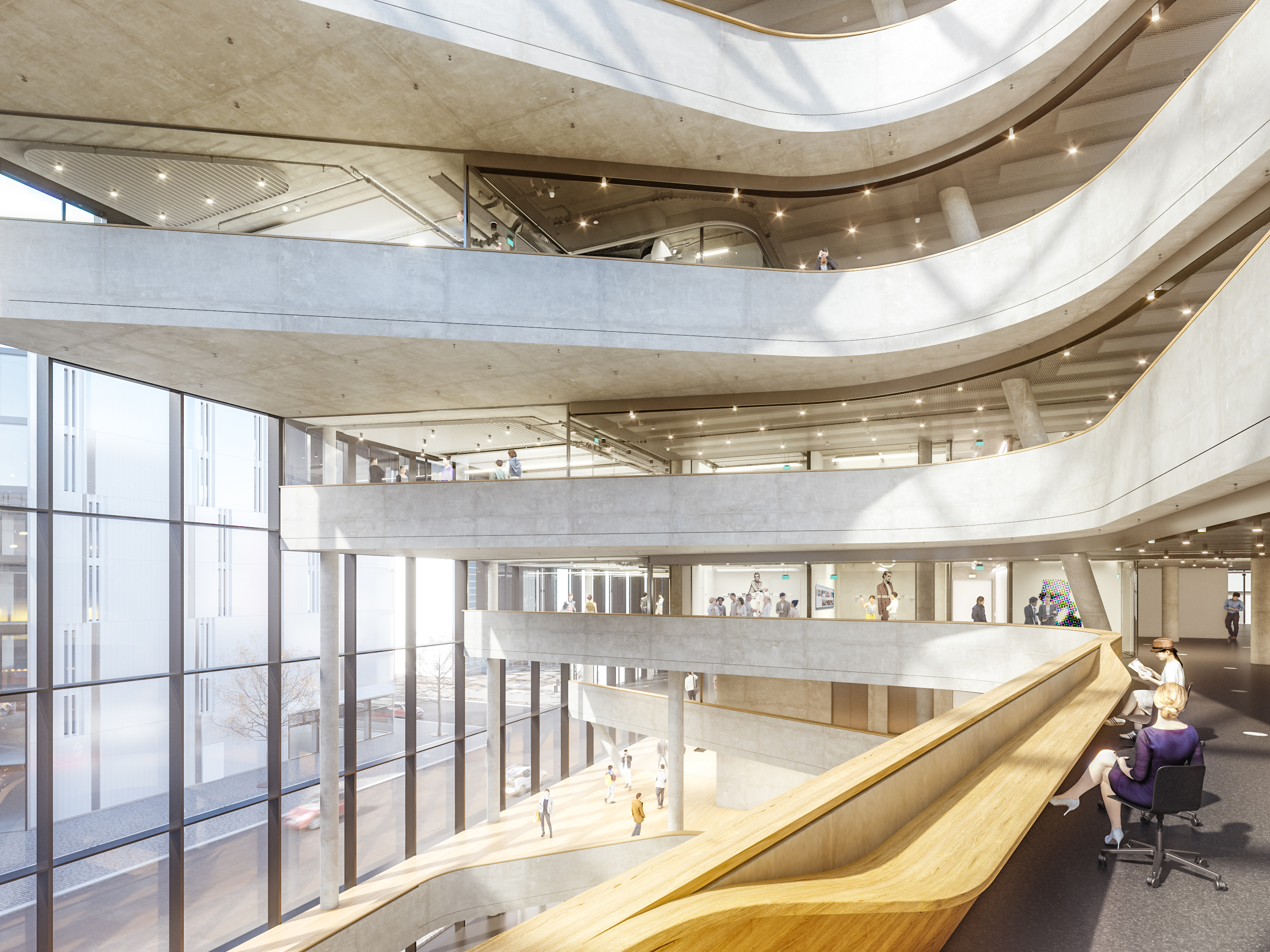 Raimund: The upper floors are planned for modern office and meeting rooms with around 450 workstations. Similar to our other new campus buildings, the rooms are arranged around a central communal area. We also call these areas Living Rooms, because it's where most of the daily life takes place. There will be cosy corners for informal meetings, bar tables for short alignments and tables for lunch with teammates. Altogether, we integrate a lot of natural light through the planned atrium. Of course, the building will also meet our accessibility standards, for example with automatic doors and barrier-free sanitary facilities. The Z building will be the first of our headquarters to feature a roof garden for relaxing breaks in nature.