How Zalando Customers Can Shop More Sustainably During This Cyber Week
Every Cyber Week, our customers mark their calendars for shopping deals and christmas gifts. Here's how we help them do so in a more sustainable way this year
Just one month ago, Zalando launched its ambitious sustainability strategy. We've since become carbon-neutral in all of our own operations, deliveries and returns. Cyber Week, being one of the biggest shopping events of the year, raises the question of how sustainable a world wide spending spree can be. 
We know that the fashion industry, including Zalando, has yet a long way to go to become sustainable. To combat any potentially negative environmental caused by our business, we've put many sustainability measures in place. Here's how a more sustainable shopping experience can look for our customers during this year's Cyber Week.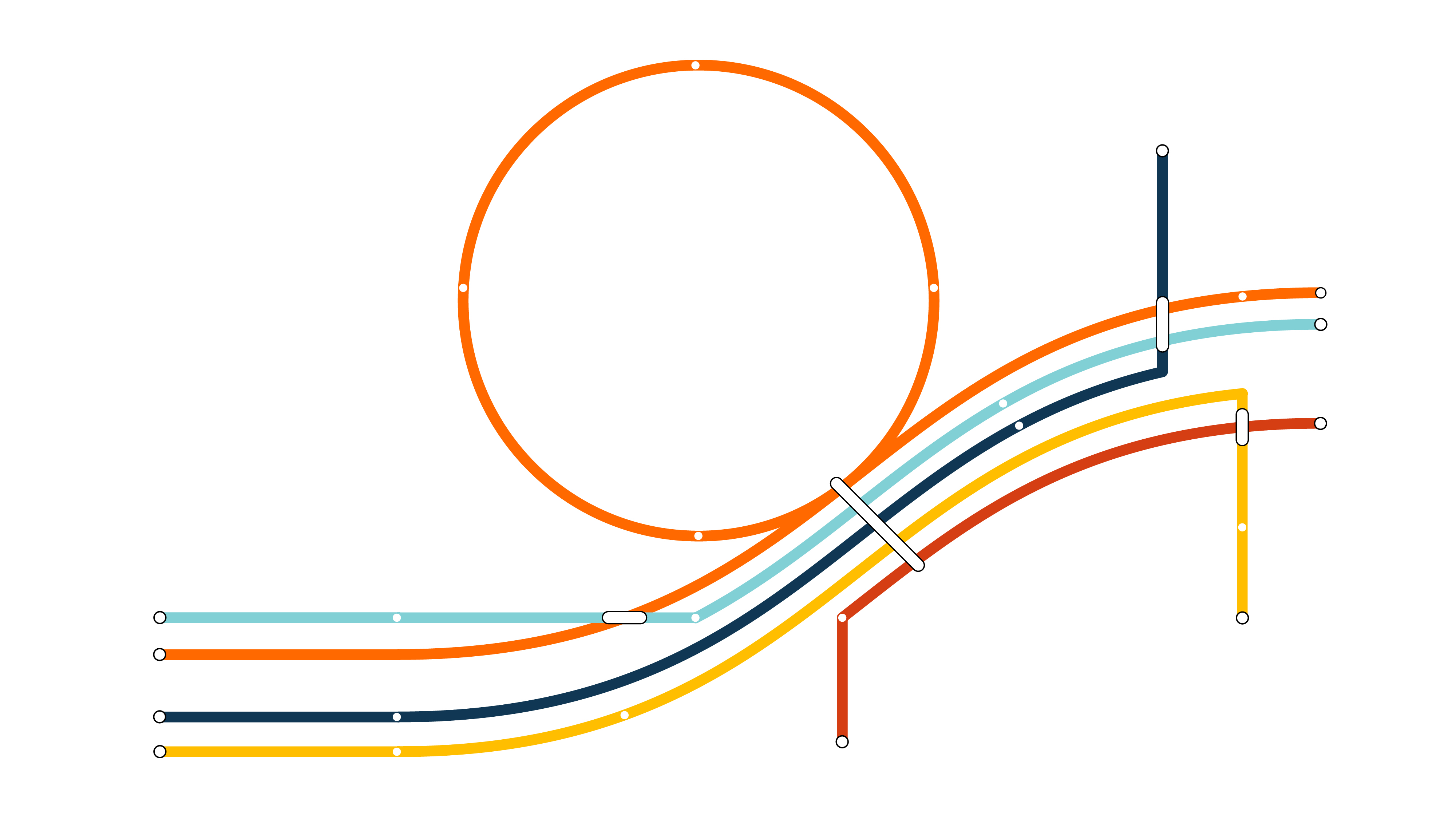 Shopping: We Make it Easy to Find More Sustainable Items in Our Fashion Store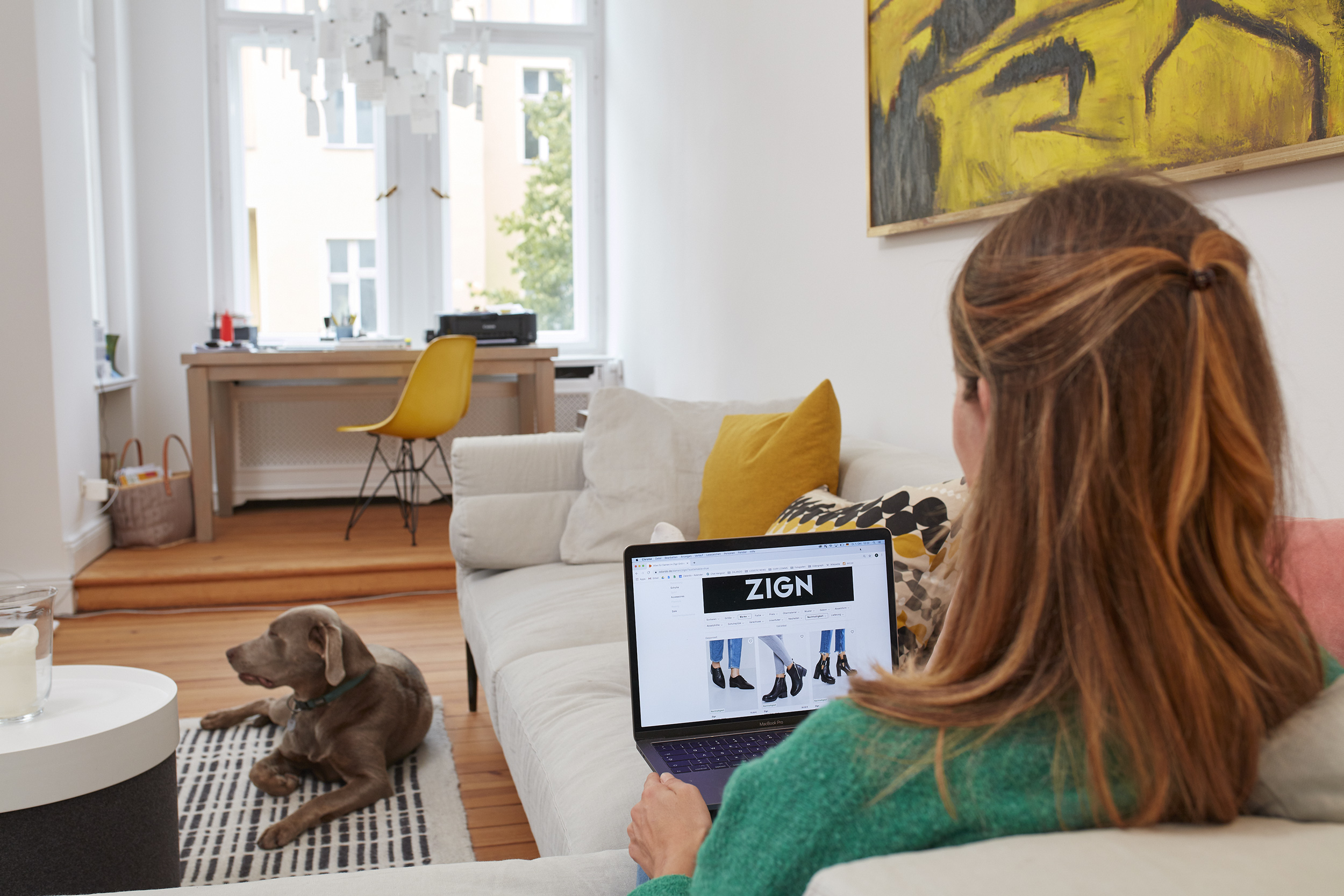 We know that more and more customers are looking for sustainable fashion. Studies like this one show that searches for terms like "organic" and "fairtrade" have gone up by 66 percent over the last year. To not get distracted by the overwhelming amount of discounts and deals during Cyber Week, our customers can easily filter out more sustainable items with one click, many of which are discounted as well.
We currently offer more than 20,000 items, making our sustainability assortment one of the largest in Europe. Customers can further see the sustainability benefits and criteria of those items right there on the product information page. To further cater to our customer's needs, and to set a positive example, we just repositioned our private label ZIGN as a brand that fully commits to sustainability.
Hear more from our designers and buyers at ZIGN about the brands' first sustainable capsule collection in the video below:
Check-Out: We Keep it Carbon-Neutral

In our recently announced sustainability strategy do.MORE, we committed to a net-zero carbon footprint in our own operations, and all deliveries and returns. Therefore, we launched a feature for our customers to do their bit by paying 25 cents to compensate for their emissions caused by the delivery and packaging of their order during check-out. We enable our customers to contribute to our climate neutrality efforts, especially during Cyber Week. We continue to offset all carbon emissions that are not eliminated by our operational improvements, such as renewable energy, order bundling or green delivery options. We purchase Gold Standard certified offsets from a reforestation project to compensate our CO2 emissions by re-establishing local forests in Soddo, Ethiopia.
Packaging: We Wrap Items With Sustainability in Mind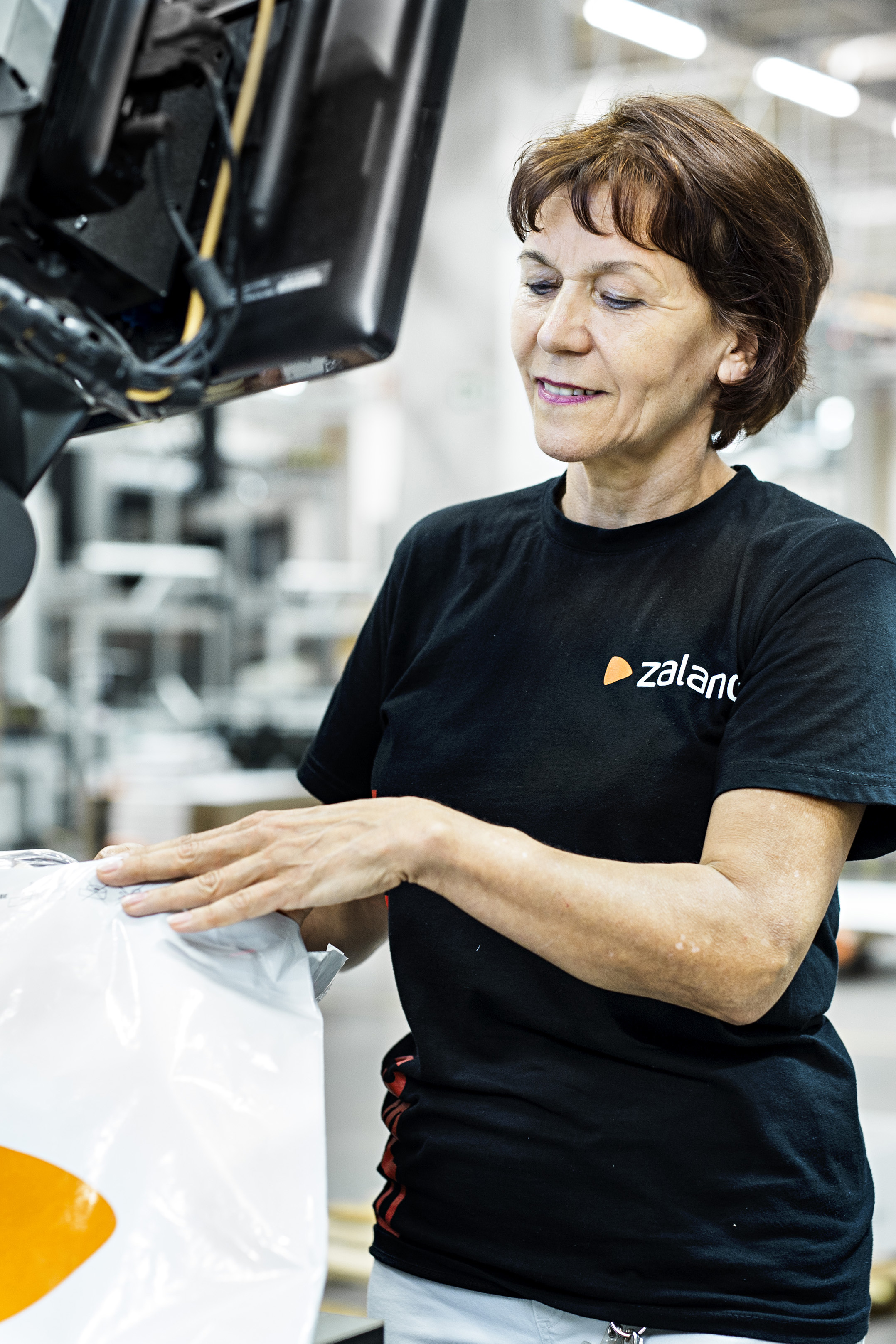 Environmentally-friendly packaging is important to 85 percent of our customers. We are consistently working on using more sustainable materials and reduce resource consumption overall. During last year's Cyber Week, 89 percent of our packaging came from renewable sources.
Our boxes are made from 100 percent recycled materials, use water-based ink and adhesives made from vegetable starch which minimizes the need for tape. We improved our shipping bags to include 80 percent recycled plastic and will eliminate all single-use plastic by 2023.
This Cyber Week, many of our customers will notice our new Beauty Bags which are being switched to 100 percent recycled cardboard. Some of our customers in the Nordics will receive their orders in our first reusable packaging bag by Repack. With these actions we will decrease our consumption of non-recycled plastic by another 625 tonnes in 2019.  
Shipping: We Offer Climate-Friendly Delivery Options

Trying and testing are part of Zalando's DNA. The field of deliveries and returns is one where a lot of innovation is needed. We are experimenting with more sustainable ways of getting orders to our customers. Successful examples are e-mobility pilots. We currently offer same-day deliveries in Switzerland using CO2-neutral cargo bikes and e-vehicles. In Hamburg, we are testing a cutting-edge e-mobility fleet consisting of four different e-vehicle types and their specific charging systems under real operational conditions. This year, we tested private delivery and returns points with our partners PostNord and Homerr in Denmark. These privately operated points are run by neighbors offering their homes to the people in their community to retrieve and return their parcels, thus acting as a Pick-up/Drop-off Point for customers parcels. As a result, there are fewer but more efficient delivery routes with immediate delivery success. 
Reselling: We Don't Stop After Our Customers Shop

Our job isn't done after our customers receive their Cyber Week orders. In fact, it only just started. It is our goal to apply the principles of circularity and extend the life at least 50 million fashion products by 2023.
We want to encourage customers to wear their items for longer and also give them a second life by reselling them when they've fallen out of love. Our free app Zalando Wardrobe lets them do exactly that and makes selling clothes online as easy as buying them – either directly to other users within the online community or to Zalando, so that we can resell the pre-owned items for them.
In our forecast for 2019, we will extend the life of more than one million fashion items with Zalando Wardrobe.