Artfully Intelligent: How AI Helps Customers Shop Smart During Cyber Week
From the search for inspiration to the sparkling unboxing, machine learning is in every part of a successful sales event
Our customer is our universe. Every innovation is made with them in mind: how can we make Zalando better for all 29 million active customers? Seldom is this mindset more important than during Cyber Week, when our customers not only have the opportunity to shop over 450,000 items from more than 2,000 brands, with multiple payment and delivery options, but where for over a week discounts on in-season items will also be applied. However, right at the beginning of the holiday season, the breadth of choice can be overwhelming for customers, and the pressure is on to not only get great deals, but to have them delivered in a time and to a place that's convenient.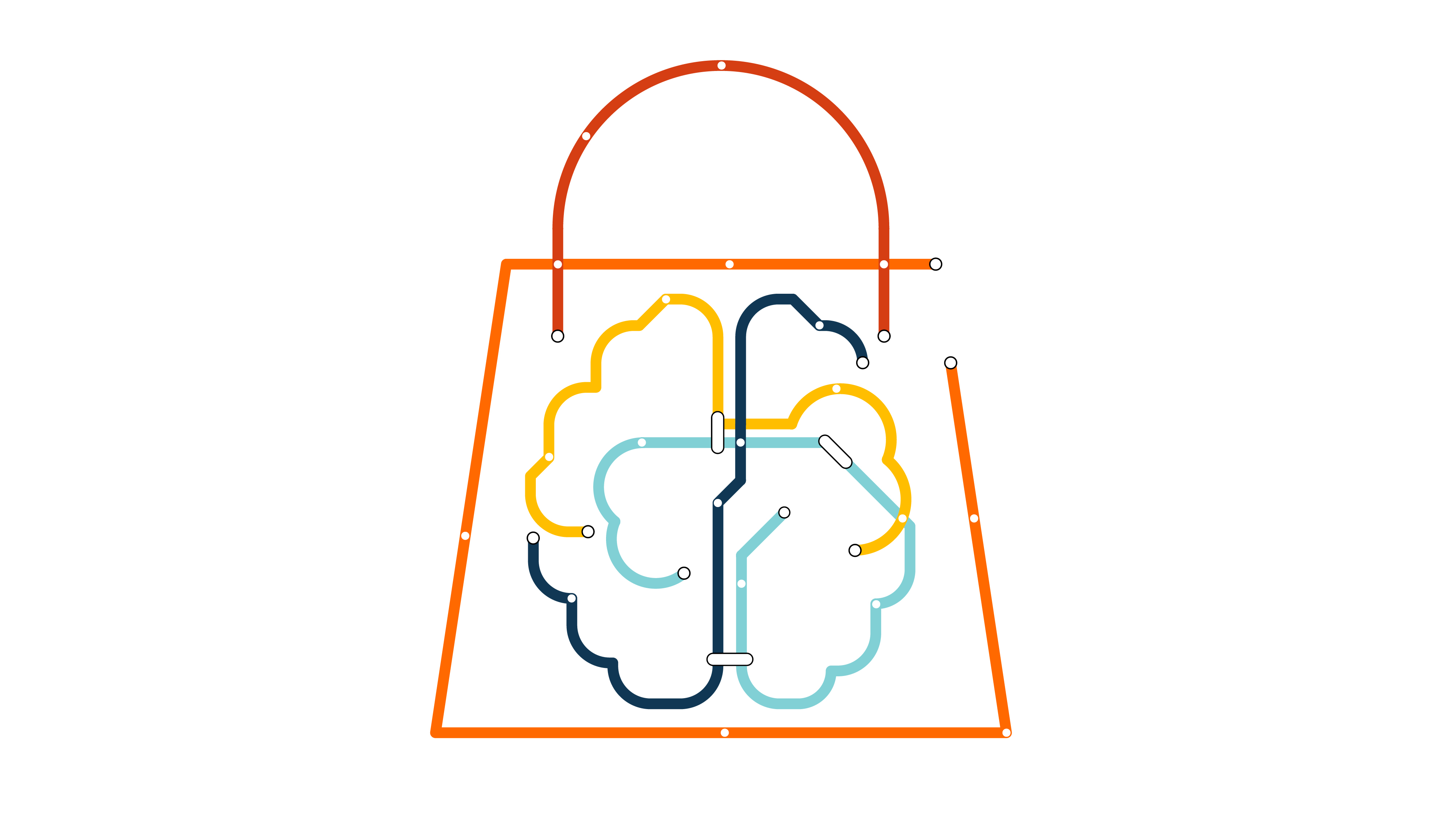 So, the question for Zalando becomes less "What do we offer?" and more "How can we offer it best?" This is where artificial intelligence (AI) comes into play. We use AI to build a world-class customer experience that enables each of our customers to find the products they love. Here are just some of the ways we use AI to make Cyber Week an event full of joyful fashion-finding.
The Fashion
Can you teach a computer to be fashionable? Apparently so, as Zalando's recommendation system, the Algorithmic Fashion Companion (AFC), proves. Becoming the Starting Point for Fashion has to mean more than offering a broad assortment, Zalando must also be a place of inspiration for those seeking it. With a taste acquired through machine learning, the AFC suggests outfits matching the most recent items customers have bought on the Zalando Fashion Store. Developers at Zalando created the algorithm to be able to identify items of clothing and then put these together into outfits, and all it needs is training data that tells it what makes a good outfit. The AFC is also an exciting touch point between humans and machine learning, as Zalando used more than 200,000 outfits created by stylists, primarily from our curated shopping service Zalon, to train the algorithm.

"The AFC is all about inspiration, and during Cyber Week with so many great offers that's what customers are looking for," says the AFC's Senior Product Manager, Marta Skassa. "The AFC creates personalized outfit suggestions and includes discounted Cyber Week items too."
The Fit
"In the Sizing Team, we aim to ensure Zalando customers find what fits them the first time by giving customers accurate advice on which size to buy,'' says Reza Shirvany, Research Lead in Zalando's Sizing Team. "For our Cyber Week shoppers, this gives them the confidence to order products that fit quickly at a time when stock runs out fast."

The Sizing Team is a diverse and multidisciplinary team of passionate data scientists, engineers, product, design, R&D, business, and fitting models who have been innovating Sizing since 2016. Through the use of machine learning and data acquired from both fitting models and returns feedback, the team's algorithm is able to make recommendations on whether items run small or large, or even what a customer's size is for a particular item, depending on how much the customer has shopped with us before. On average, 50% of items bought on Zalando are returned, and a third of these are due to being either too large or too small. The efforts of the sizing team have resulted in a 4% reduction of these size-related returns, with significant impact: happier customers, a greater understanding of variables in sizing from brand to brand or item to item, and increased trust between Zalando and its customers. In the rush of Cyber Week, customers want guidance as well as inspiration: the unboxing experience should be a joy, especially in the holiday season. Increasingly sophisticated sizing recommendations mean that when customers tear open the seal, draw out the item and try it on, their experience is more likely to be pleasurable and exciting.
The Function
The Fashion Store is one of the more obvious areas our customer interacts with AI, but behind the scenes is our tailor-made convenience offering: payments, packing, delivery, and more make up Zalando's logistical backbone as the Starting Point for Fashion. Nowhere is the intersection of AI and convenience more evident than in our fulfillment centers, where stow-and-pick robots named TORU, have been training and working together with logistics employees since 2018. The TORU robots are equipped with intelligent camera technology, which allows them to identify and locate the correct item on the shelf, lift it with its suction pad, and stow it in its backpack before driving it to the transfer station. This reduces some of the more difficult tasks for employees, as it's able to reach very high or very low places. TORU also has excellent manners: it sees when a human wants to cross its path and waits accordingly before continuing.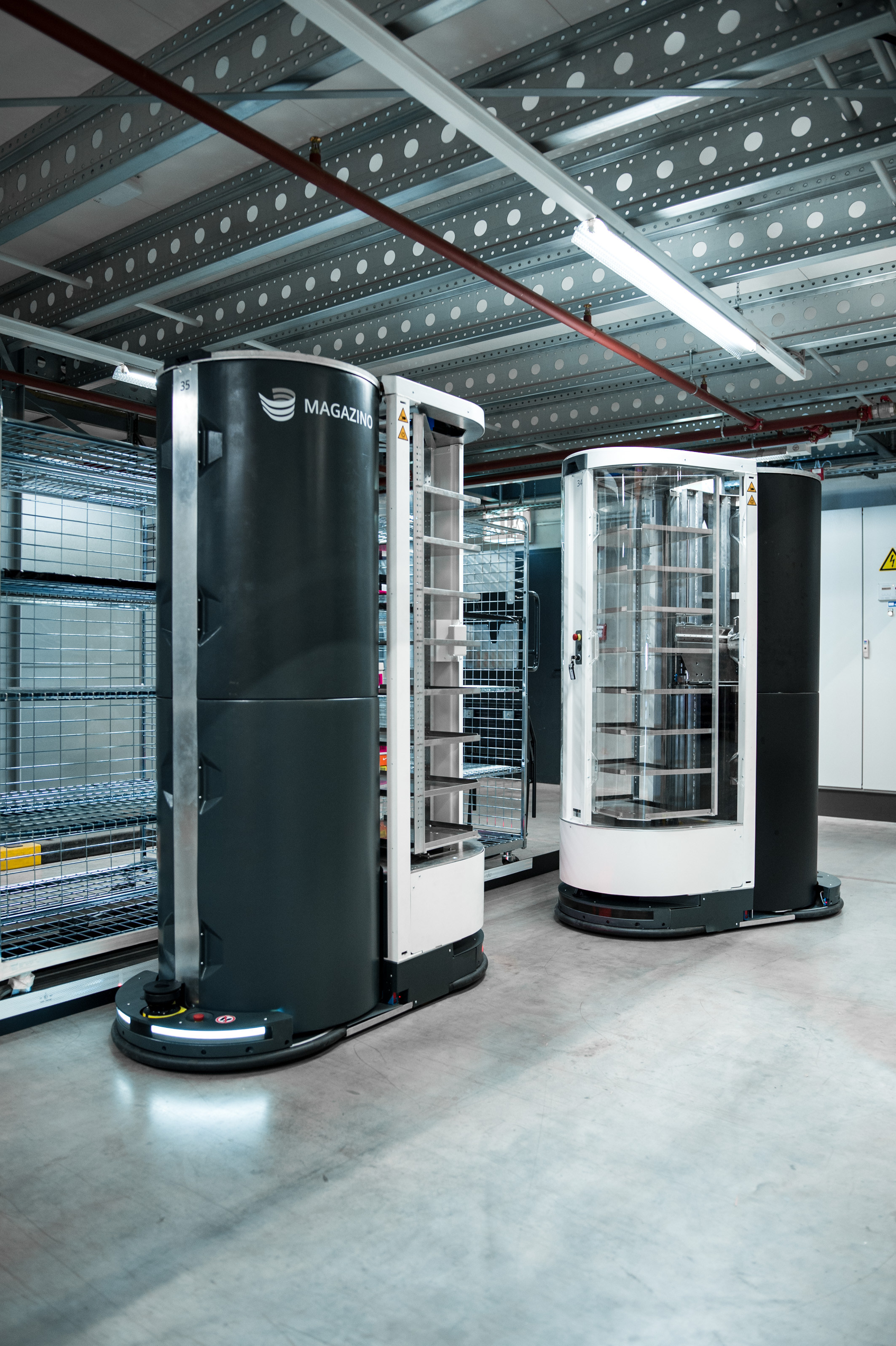 Beyond automation, intelligent algorithms help us optimize our logistics processes, from calculating the best item collection route our employees can take, to forecasting delivery times. During Cyber Week, it's especially useful that AI assists in the compilation of orders so that deliveries are more efficient, and forecasts delivery times, so that our customers know when they can expect to hear the buzzer ring. Daniel Behlert, Director Logistics Warehouses, explains, "AI provides realistic options of delivery windows, enabling the customer to decide when the parcel will arrive, as they can choose between standard, express, or decide to become a Zalando Plus member with premium delivery. For our customers, Cyber Week is about finding great deals, but for us, it's about taking some of the pressure off them at one of the busiest times of the year by offering convenience solutions that work best for them."

Whether it's what you're shopping for, how it's going to fit, or when it's going to arrive, Zalando's AI capabilities ensure an inspiring and seamless shopping experience, working best when you don't even recognize it's there. We'll never stop innovating the customer experience, it's in our DNA, but for this Cyber Week we're already confident that where AI meets fashion, our customers can shop smart at the Starting Point for Fashion.