Zalando Plus weitet Same-Day Lieferungen in weitere deutsche Regionen aus
Zustellung am Samstag vor Weihnachten mit Zalando Plus möglich
Seit 2017 genießen Zalando-Kunden mit Zalando Plus besondere Vorteile wie eine schnelle Premium-Lieferung, die Abholung von Retouren und persönliche Stilberatung. Zalando hat diesen Service seitdem stetig ausgebaut und bietet Kunden jetzt in zwölf deutschen Regionen werktags Same-Day Lieferungen an. Hierfür arbeitet Zalando mit lokalen Logistikpartnern wie "Liefery" und "ANGEL bringt's" zusammen. Sie ermöglichen unseren Kunden in Frankfurt am Main, dem Ruhrgebiet, Köln/Düsseldorf, Hamburg und Dresden eine besonders schnelle Lieferung und die Abholung ihrer Retouren vom eigenen Zuhause.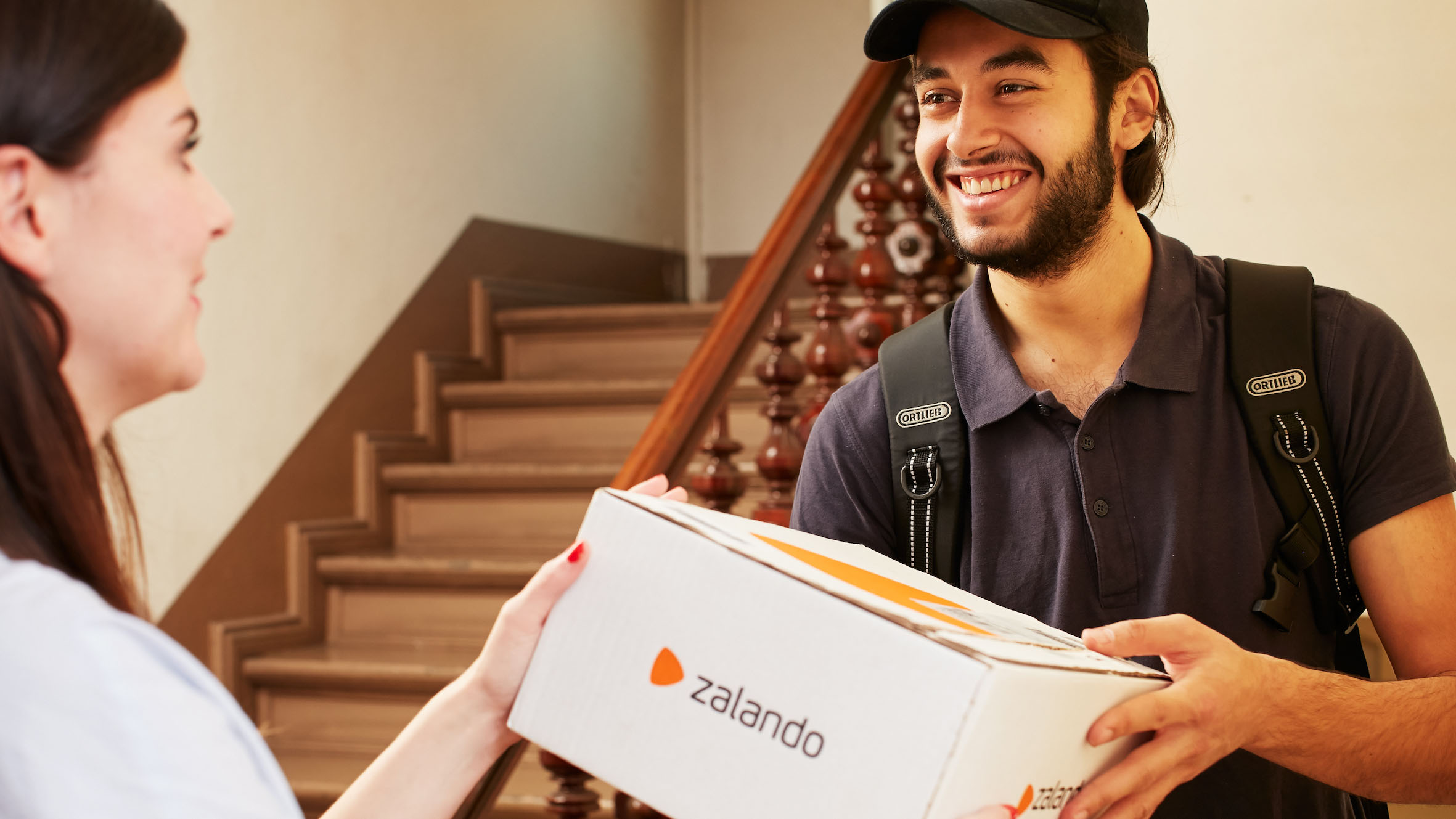 Zusätzlich können Zalando Plus Mitglieder in den Regionen Rheinland, Ruhrgebiet, Frankfurt am Main und Berlin die Same-Day Lieferung am Samstag nutzen: Ausgewählte Produkte können noch am Samstagmorgen vor Weihnachten bis 10 Uhr bestellt und am selben Abend zugestellt werden.

In Berlin kooperiert Zalando für Same-Day Lieferungen zum Beispiel mit "tiramizoo". "Wir freuen uns sehr, Premium Lieferservices von Zalando Plus über die neue tiramizoo SAAS Lösung abbilden zu können. Unsere Technologie optimiert in kürzester Zeit die komplexen Lieferungs- und Retourenprozesse für jede Lieferung auf der letzten Meile", sagt Philipp Walz, Director of Product Development tiramizoo GmbH.

Lisa Schöner, Head of Zalando Loyalty, fügt hinzu: "Dank der ausgeweiteten Zusammenarbeit mit regionalen Zustellern können wir nun mehr Kunden eine Lieferung am gleichen oder nächsten Abend anbieten. Als Besonderheit zur Vorweihnachtszeit wollen wir unseren Mitgliedern mit der Samstagszustellung das Einkaufen noch bequemer gestalten."

Zalando Plus Kunden in anderen Regionen können bis 10 Uhr am 20.12.2018 bestellen, damit die Lieferung noch rechtzeitig zu Weihnachten zugestellt werden kann. So können Plus Mitglieder ihre Weihnachtsgeschenke entspannt von Zuhause einkaufen und sich auf der Couch stressfrei für das perfekte Festtags-Outfit beraten lassen, ohne einen Schritt in überfüllte Einkaufszentren oder Fußgängerzonen machen zu müssen.