The Innovation Generation
Innovation in the interest of customers, partners and collaborators is the core of the Zalando culture.
Zalando lives and breathes innovative ideas and journeys for the variety of customers we collaborate with – be it consumers, brands, partners, or advertisers. We concentrate on connecting the different players of the industries where Zalando intersects and interacts, to rethink fashion with technology at its heart. Our ambition is to develop services and products that fit the needs and interests of all parties.
Innovation is always part of our process, from the most ambitious plans to the smallest tweaks and fine tuning.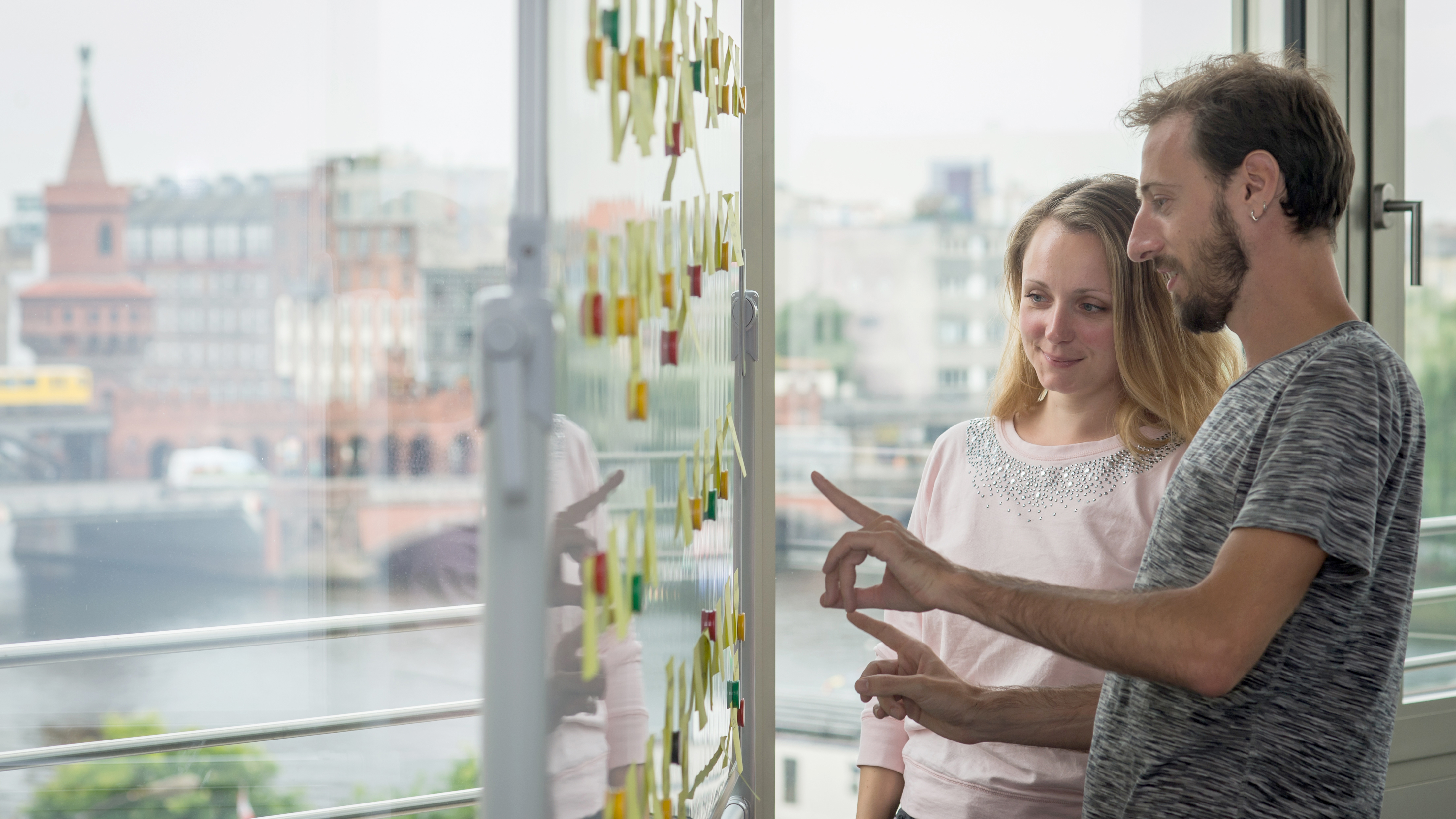 Often it is about reinvention, and we reinvent for a variety of reasons: customer-centricity, digitalization, or cultural rejuvenation. We are constantly challenging ourselves, always involving and keeping our customers in mind, who trust us to evolve and adapt to the now.
A Culture of Innovation
What does it mean to innovate the array of products and services available on the Zalando platform? It means providing fluid and immersive experiences, making sure to stay at the forefront of fashion competence. It means offering highly personalized interactions on all our guided and dynamic channels. It means innovating in the fields of online and offline retail, data science, and new technological solutions for the customer and partner challenges across our entire network. Innovation at Zalando is always concerned with the most important person in the room: You, our customer, our partner, our collaborator.
We foster a culture of innovation and learning by creating and testing new possibilities. We refine experiences by asking the right questions, collecting and analyzing the required data, ensuring what is essential or contextual. Via play or prototype, we work to solve challenges in original and creative ways. In this way, we continue doing what we've done from the very beginning: Learning, planning, delivering, changing.
This is the Innovation Generation at Zalando.