Partner Solutions
Christoph Lange, Vice President Brand Solutions, on how Zalando enables brands to accelerate their online business.
Technology is the enabler of our platform strategy. Be it for our core business – the fashion store – or other businesses such as Zalon. Next to technical solutions we offer scaling solutions through our consumer reach or the ability of bringing together partners utilizing our wide network in the industry.
Enabling Partners in their Business
Partner solutions was created in 2014 with the aim to enable our fashion partners to connect to their customers through the Zalando platform. We do not take over for the brands here but rather put our brand partners in the driver's seat so that they stay in full control. In the beginning, the team focused on providing an easy way to publish a brand's digital content within their own brand shop, including a content management system and analytics tool. Meanwhile, partner solutions is set to fully integrate stock inventory to the Zalando platform from every fashion business including brands, retailers as well as pure offline players to make their products available to the Zalando customer. Partner solutions is the enabler for our partners to accelerate their own e-commerce business.
Christoph Lange, Vice President Brand Solutions at Zalando for more insights:
Christoph, what can brands gain from a cooperation with Zalando?
Our vision is an online shop in which customers can find every item that they are looking for – no matter where it is located. We have created the technical foundations for this endeavor. What we have learned from our partners in the past years is that brands need better tools and more data insights to improve their business. We use our deep understanding of the e-commerce world and develop services and products that fit the needs and interests of our partners. We see it as our joint mission to make the online shopping experience as easy as possible for our consumers. The best tool for our brands to gain loyalty at Zalando is our brand shop. We call it an online flagship store. Our brands can directly interact with their customers and therefore build a very strong following and relationship with them on our platform.
What do you mean by online flagship store? And what benefit does a brand have in creating their own brand shop?
Our brand shops are the digital equivalent of a flagship store on a shopping street. Brands create their own shops within the fashion store. Almost 450 brands already operate more than 9,000 brand shops on our platform. The brand shop offers the possibility to localize their content in every single country we operate in. Therefore, they can select a local market in our content management tool and bring up their local content in their own brand environment. They can design them how they want and update them at any time, from the latest campaign visuals to custom product offerings. Who knows best what is most relevant to them better than our partners?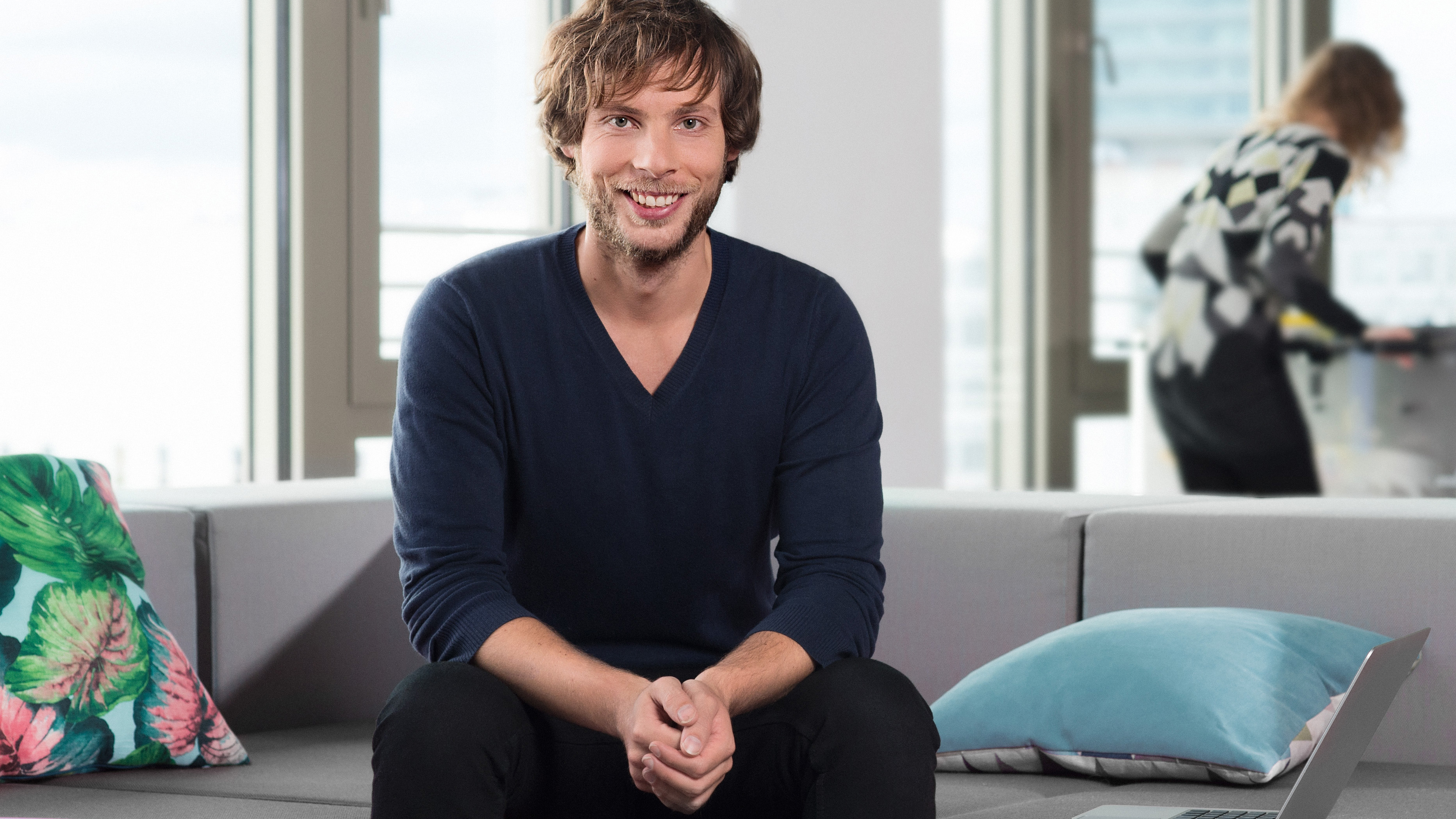 Does it mean more profitability for a brand?
It is less about making a fast sale and more about connecting directly to the customer, since the customer who visits the brand shop is usually the one that is actively looking for a particular label. Brand shop customers spend an above-average amount of time on site and stay longer on the page than most visitors.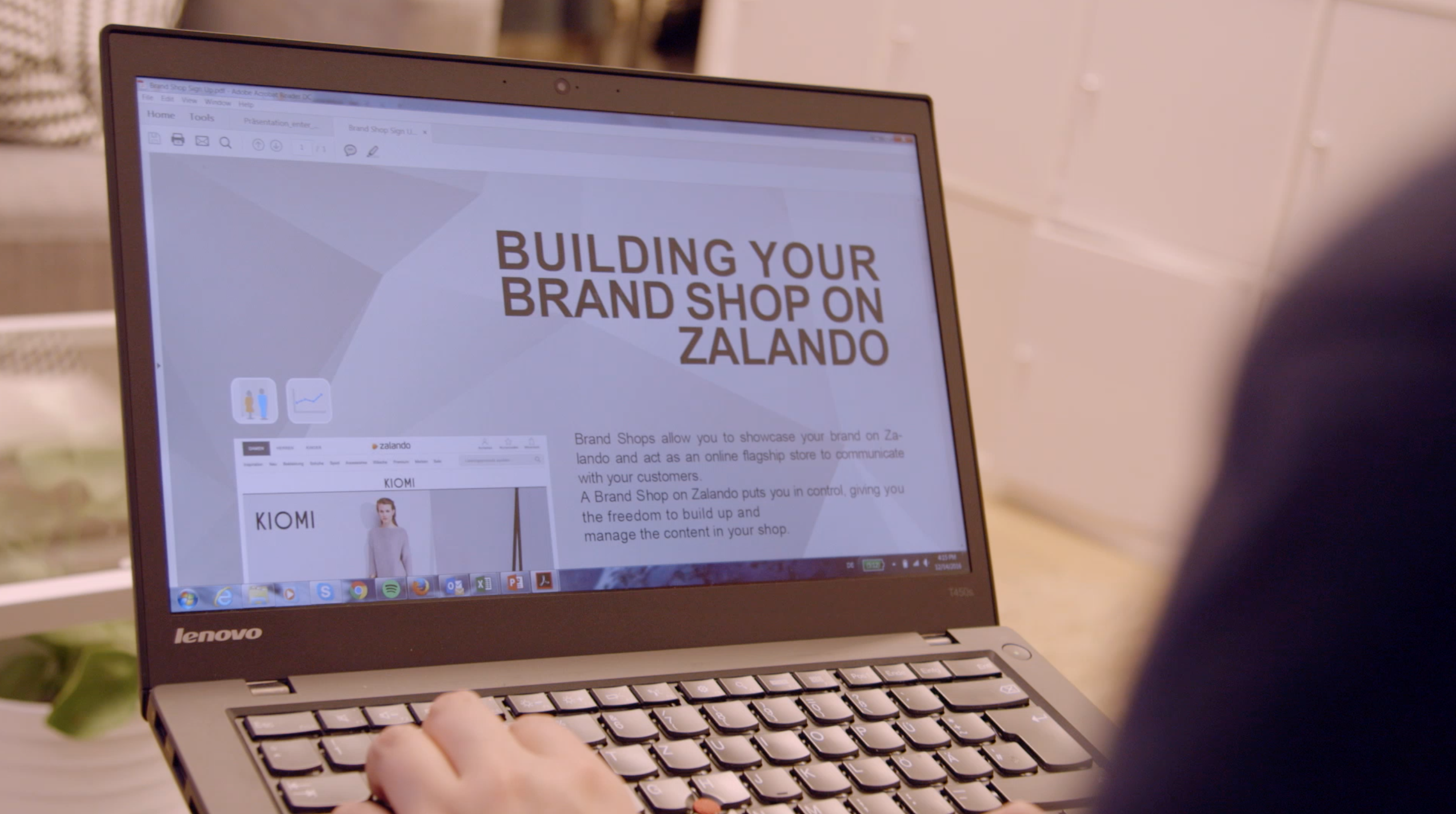 Brand shops are just one part of partner solutions. What other solutions do you provide to brands?
As Zalando it is our goal to become the digital strategy of choice for fashion partners. We want to enable brands and retailers to be digitally successful. At partner solutions, we have further strengthened our ability to digitize and integrate our partners' stock and simultaneously help brands to connect it to different channels. On the one hand, we extend our in-house created offering, the merchant center. On the other hand, we acquired existing market players such as Tradebyte or Anatwine, aiming to utilize their competencies. These software integration services enable the sale of brand's merchandise through our platform. We see great strategic value in engaging in a profound partnership with these players. And our fashion partners benefit from even stronger, highly need-focused and reliable integration solutions.

You mentioned the merchant center - what kind of solution does this offer?
The merchant center is at the heart of the Zalando fashion store, connecting stock and providing content for all of our channels. Our tech team is constantly working on its further development, with the aim of making every product available to any customer. The merchant center will offer a new way to connect partners to our platform and save partner brands time, on top of ensuring better usability of the platform.