Making New Connections
How a connected fashion world creates a better shopping experience for consumers.
As a platform, we connect the fashion industry to ultimately provide a better shopping experience for consumers. This happens in a variety of ways: Customers can interact with content directly from Zalando or via influencers and brands, while Smart Logistics deliver their items rapidly at any time and any place. This experience is further enhanced by services like Zalon, providing professional stylist advice to complement our offerings and range. Our assortment is a key element and one of the main reasons for consumers to perceive Zalando as a top fashion destination.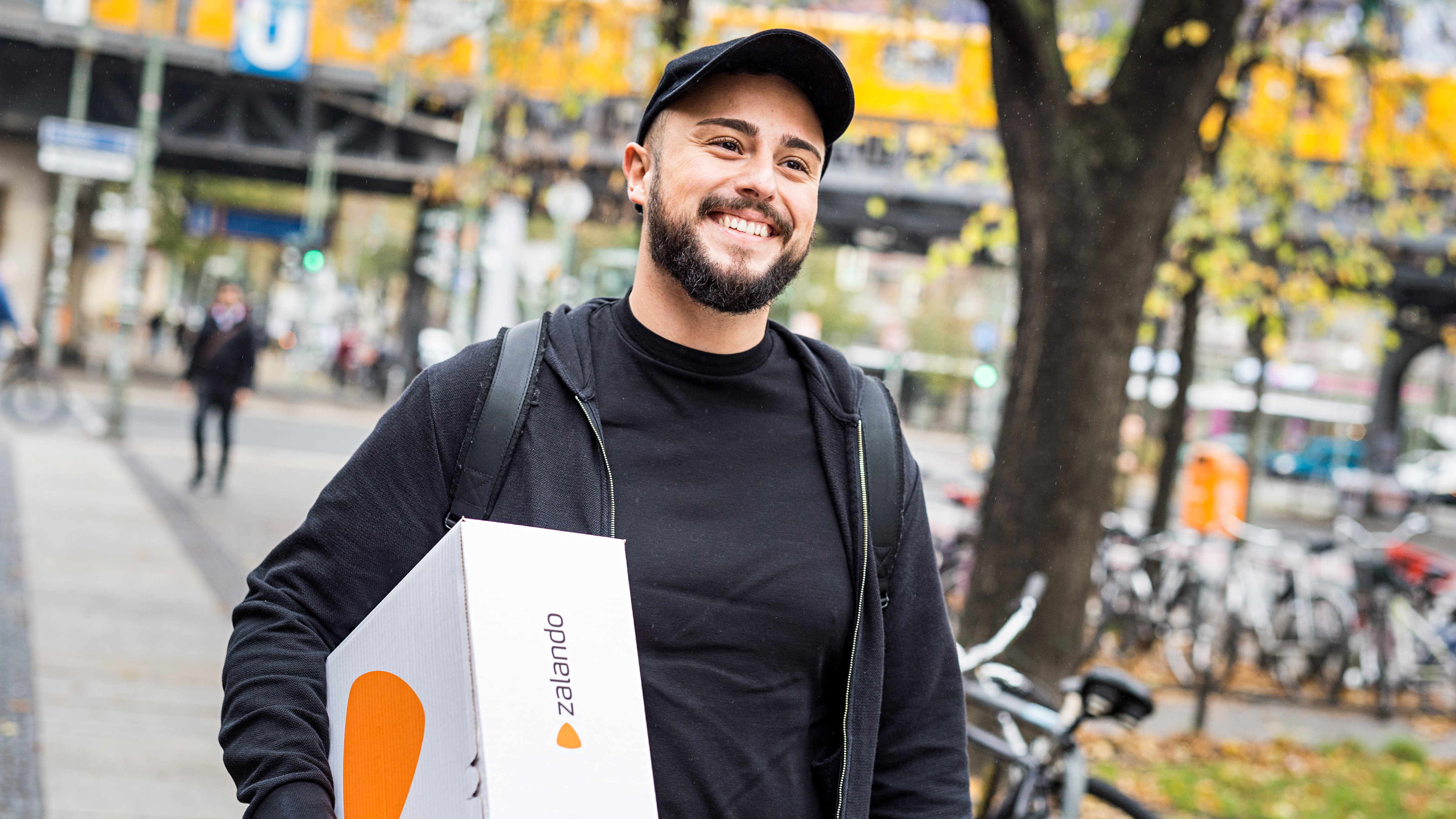 Our Vision - an Interconnected Fashion Industry
To offer the fashion shopping experience of the future, full access and availability of products is a key success driver. Zalando gives access to more than 300,000 fashion items from almost 2,000 brands. 90 percent of all stock in Europe, however, still lies in stationary stores. That's why we made it our goal to make the best fashion products available to our consumers - at anytime and anywhere - and offer individual customer services.
Our connected retail approach provides new ways in which fashion partners can join the Zalando platform by either connecting their stock from warehouses and local stores or by taking over order fulfillment. This is a big opportunity with regards to the overall efficiency of inventory-sharing across partners in our ecosystem.
Bringing our Vision to Life with the Partner Program
Via the partner program brands and retailers can integrate their own e-commerce stock into the Zalando fashion store. Articles are shipped directly from our partners to our customers in accordance with Zalando's delivery standards. "By connecting our partners' stock to our platform, we widen our assortment in depth and width and can offer better product availability for our consumer", says Carsten Keller, Vice President Direct-to-Consumer. The partner program is currently operating in 11 of the 17 Zalando countries. Further roll-outs will follow soon.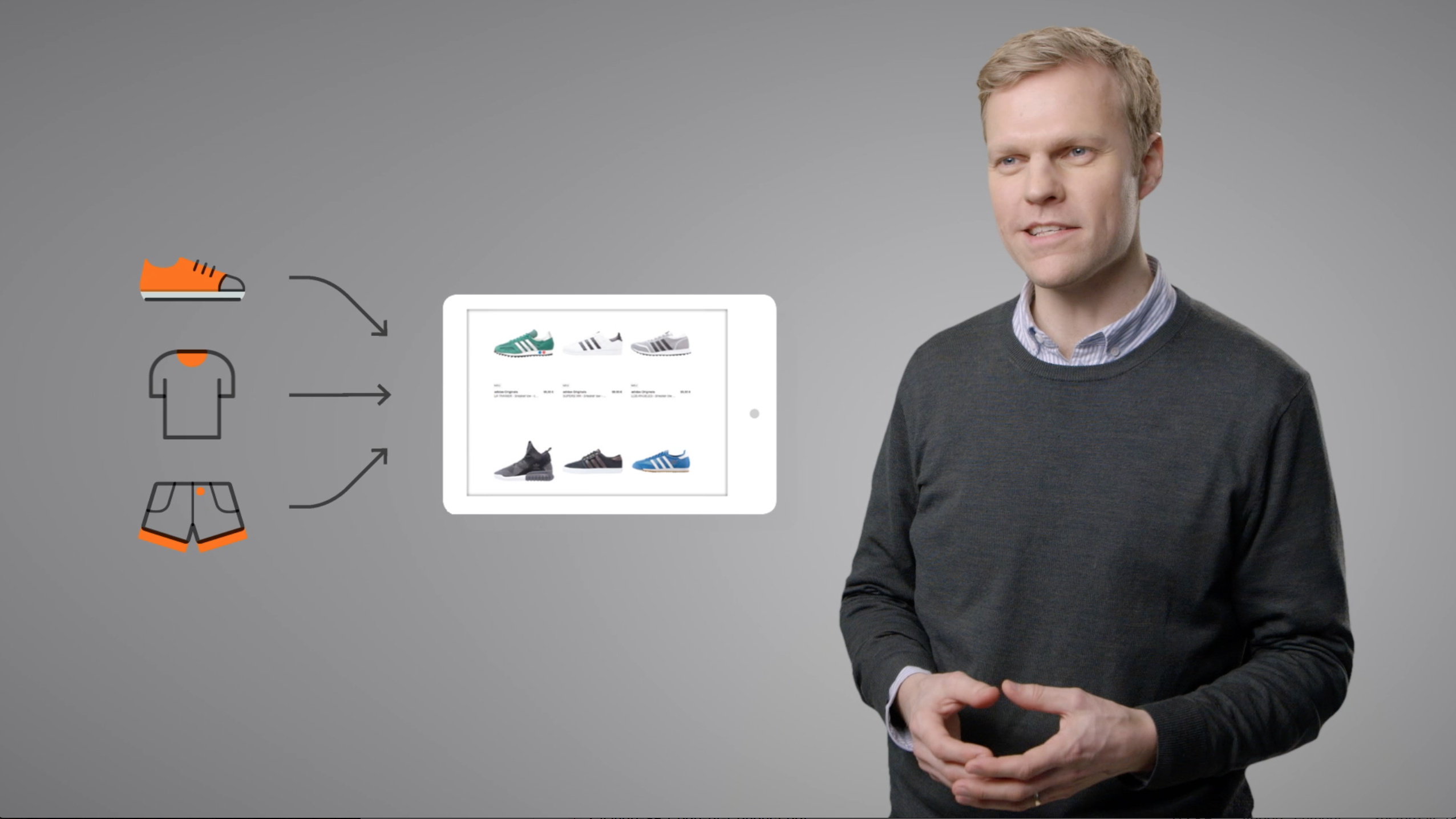 Digitalizing Stock from Local Stores
In June 2016, we started our first pilot project that brought us even closer to our vision. We connected the very first brick-and-mortar stores, the adidas Performance and Originals stores in Berlin, to our online platform. Digitalizing stock from these local stores and connecting them to Zalando is one more step in creating the best shopping experience for our consumers. With a bigger network, we can prospectively increase the availability of products and sizes in the Zalando fashion store as well as in local stores. "It was a true milestone for us. For the very first time the two worlds - online and offline - crossed into each other. In the long-term, Zalando customers will be able to benefit from this approach through the offer of further services like a location-based or same-day delivery," states Christoph Lange, Vice President Brand Solutions. In the meantime, we also connected four Tommy Hilfiger stores in Berlin as well as the online platform schuhe.de. The latter is offering more than 100,000 items from more than 850 brands from more than 1,450 stationary shoe stores, which will be available to Zalando customers in the future.
Local Retailers Capitalizing on Smart Tech Solutions
In November 2016, Zalando took the next step within its connected retail approach by also giving smaller local stores the possibility to join the platform with only little effort and technological investment. With the support of the external local order management software gax-system, Zalando offers smaller retailers the opportunity to develop an additional sales channel. Via smart tech solutions, the local store can accept Zalando customer's orders and send packages directly from the shop. "As a local store, our main challenge is reaching new customers, especially those of the younger generation. That's why, in order to generate extra revenue, e-commerce is important for us as an additional distribution channel. We are now able to sell more products and benefit from Zalando's vast reach", says Thomas Ganguin, owner of a children's shoe shop in Weilheim, Germany.