Grassroots Tech Innovation
Slingshot, Hack Week, and Innovation Lab: Zalando fosters collaboration in fashion, retail, and technology.
Being Europe's leading online platform for fashion, innovation is central to our operations, where our very action is driven by tech. Our experience has shown that above all, groundbreaking ideas from our employees have contributed the betterment of our company.
Fostering and growing an innovative culture is a key element in what sets Zalando apart from other players. Aside from giving our teams autonomy, we also have extra initiatives that aim to nourish creativity and help cultivate the flow of our innovative approach.
Giving Creativity a Space
2014, we kick-started our Hack Week, where teams come together to push the boundaries of where fashion and technology meet. The freedom given during this week has led to the conception of radical, helpful or entertaining projects.
These range topics covering all emerging technologies, such as artificial intelligence, machine learning and robotics. For instance, our Hack Week teams developed the first prototype of an image recognition tool that provided the initial impulse for today's Zalando photo search in the fashion store app. Hack Week was also the catalyst for the most out-there project of all, where our tech department sent a shoe into space, paying homage to Zalando's beginnings as a shoe retailer while showcasing our technical prowess.
Backing Up Great Ideas
The success of Hack Week led to the creation of our Innovation Lab, which was founded in August 2015. The purpose of this makerspace, equipped with building materials, a fully-staffed team and a virtual reality lab, is to further support and explore new opportunities for Zalando's fashion platform.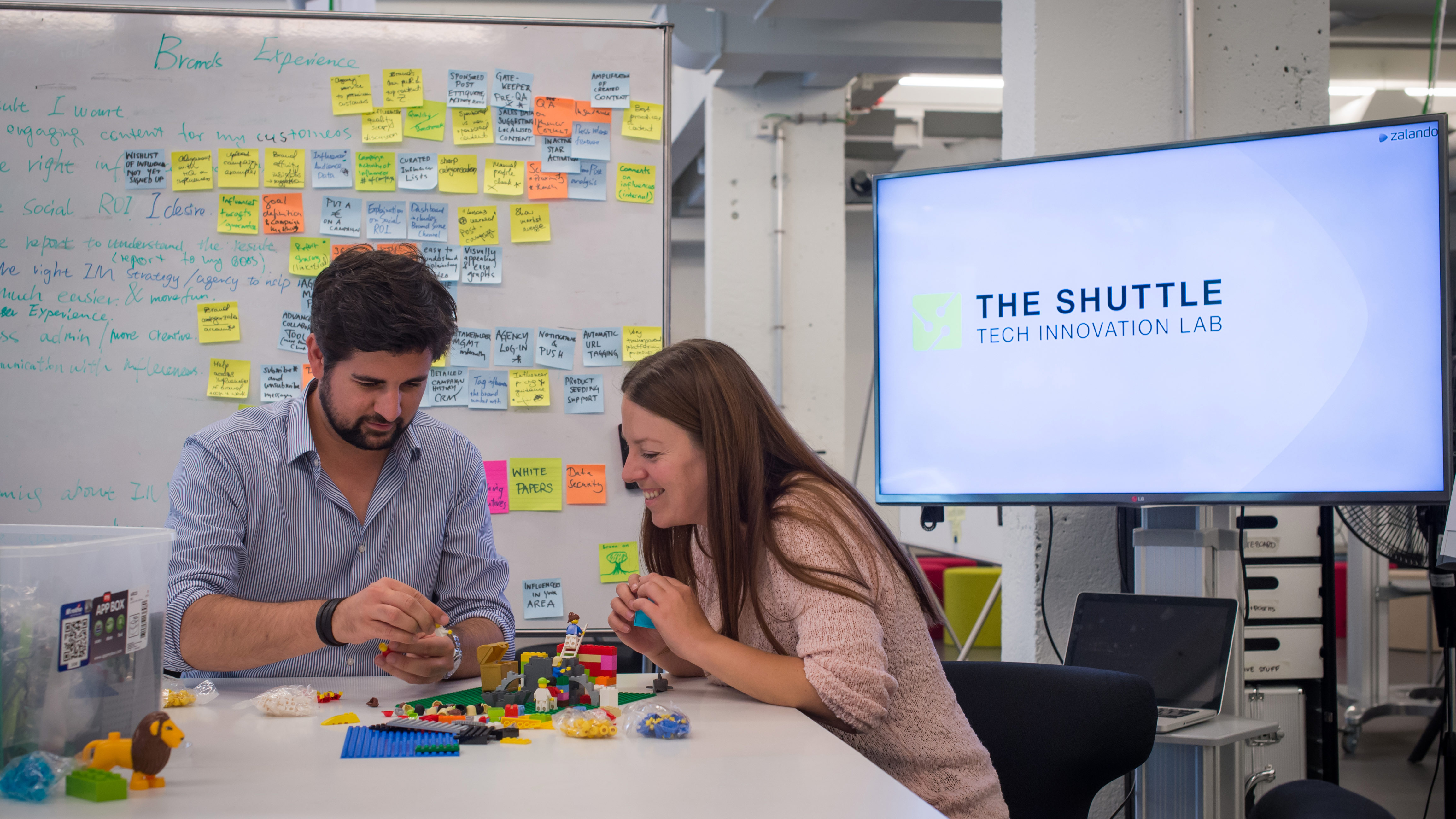 One of the initiatives featured in the Innovation Lab is titled 'Slingshot', a quarterly award where employees can present their ideas to a jury. If successful, they are provided with a skilled team and all the resources needed to take their concepts to the next level, or by creating a pilot product for the market. Recent projects include an on-demand alteration service for customers and an agent that enforces guidelines for GitHub repositories, now adopted as an official integration on the GitHub website.