Working at Zalando Logistics
The thousands of employees working in logistics make a significant contribution to our success.
Our logistics employees ensure that the more than 29 million customers across 17 European markets get convenient and reliable services every day. Creating fair and decent working conditions in our logistics is our ethical duty and an essential part of acquiring top-notch talent.
Ensuring Social Standards are Adhered To
To make sure that our employees' rights are always respected, we have implemented clear social standards. These standards, based on our Code of Conduct and relevant local regulations, include topics like equal opportunities, remuneration, working hours and freedom of association. To make sure our Fashion Store fulfillment centers are complying, we hold unannounced audits twice a year by an external auditor. The average result of the audits in 2018 at our logistics sites in Brieselang, Erfurt, Lahr and Mönchengladbach was 1.51 (on a scale of 1 = very good, to 4 = not sufficient). 

We also assess whether business partners are fulfilling our expectations regarding decent working standards. In 2018, for example, compliance with our social standards was reviewed in locations of our fulfillment partners. Based on these results, we implement measures to address the findings. Zalando then monitors the implementation of these measures through regular meetings. 
International Fulfillment Locations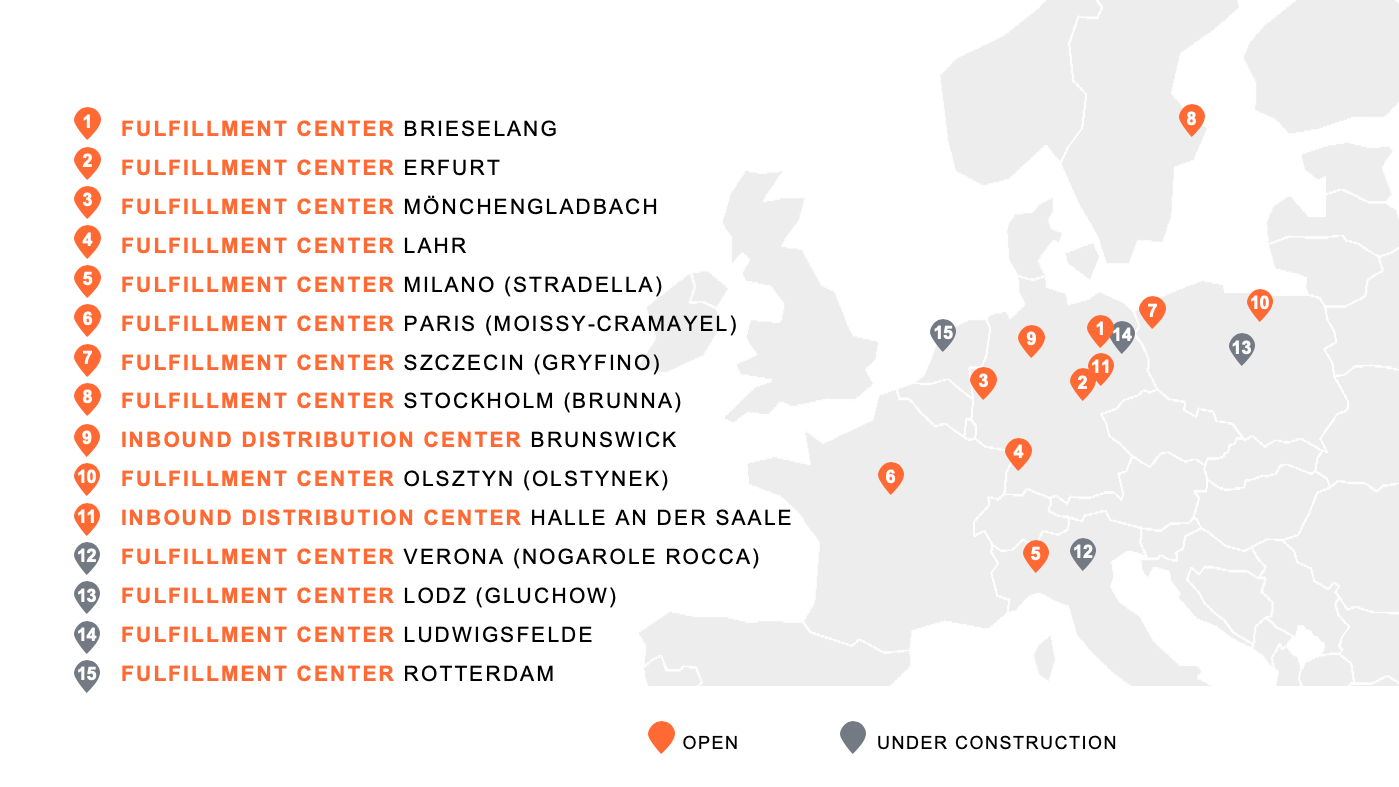 Fair Pay and Equal Treatment
We believe in fairness and equality in all aspects of the company, particularly when it comes to remuneration. Salaries at Zalando Logistics are based on the respective regional collective bargaining agreements for the logistics industry. Because temporary staff contributes to our success every day, we ensure that they receive the same hourly wage as our permanent employees.
Opinions Matter
Our employees help us to improve the working experience in our fulfillment centers. Various bodies of employee participation (i.e. works councils, round tables) are actively engaged in improving the environment at their respective sites. We promote various opportunities for dialogue between employees and management by asking our employees for feedback and ideas on how we can make working at Zalando an even better experience.