Reimagining Packaging, Minimizing Waste
Sustainable packaging is central to Zalando's role as a responsible platform for fashion and lifestyle.
More than ever, we are committed to reducing the amount of resources we consume. This includes finding new ways to reuse waste, recycle it and recycle collected waste. Offering sustainable packaging not only helps us reduce our environmental impact, it also helps us respond to a growing customer need. We know, for example, that customers are increasingly concerned about the use of plastic at Zalando. Additionally, the European Consumer Packaging Perceptions study shows that 75 percent of European consumers state that the sustainability of packaging influences their purchasing decisions. 
And while packaging is a critical environmental concern, we as a company must also ensure that our products arrive to our customers safely and without any damage. Finding solutions that prioritize both protecting the environment and the products on their journey to the customer will help us reach our goal of becoming a more sustainable player in online retail.
In 2019, Zalando used more than 44,000 metric tons of packaging materials, 91% of which came from renewable sources.  We want to decouple our economic growth from our environmental footprint. An important part of this is improving the sustainability of our packaging materials. 

Target: We want 100% of our packaging to be sustainably sourced by 2020*

*Packaging procured by Zalando. For packaging not procured by us, our aim is to work with our partners to achieve the 100% target over time.
Sustainable Packaging Principles - What We Are Aiming at:
Reduce the amount of packaging per shipment

Use a life cycle approach to understand the environmental impact of our packaging and make decisions

Use recycled material wherever possible

Source virgin fibers from responsibly managed forests

Design packaging to optimize material and costs, and to support recycling

Use ingredients that are safe for the environment and human health throughout their life cycle
Zalando Boxes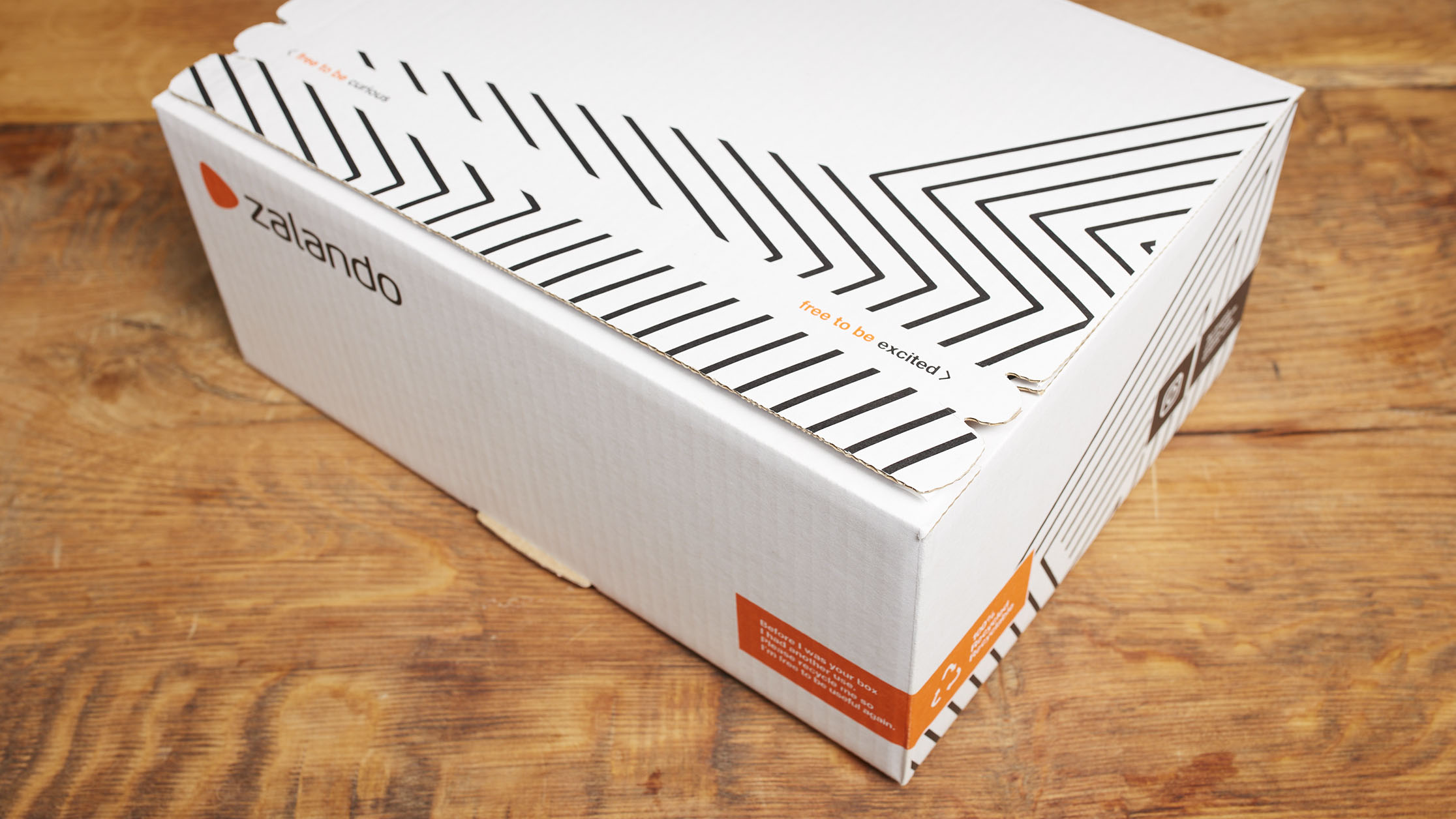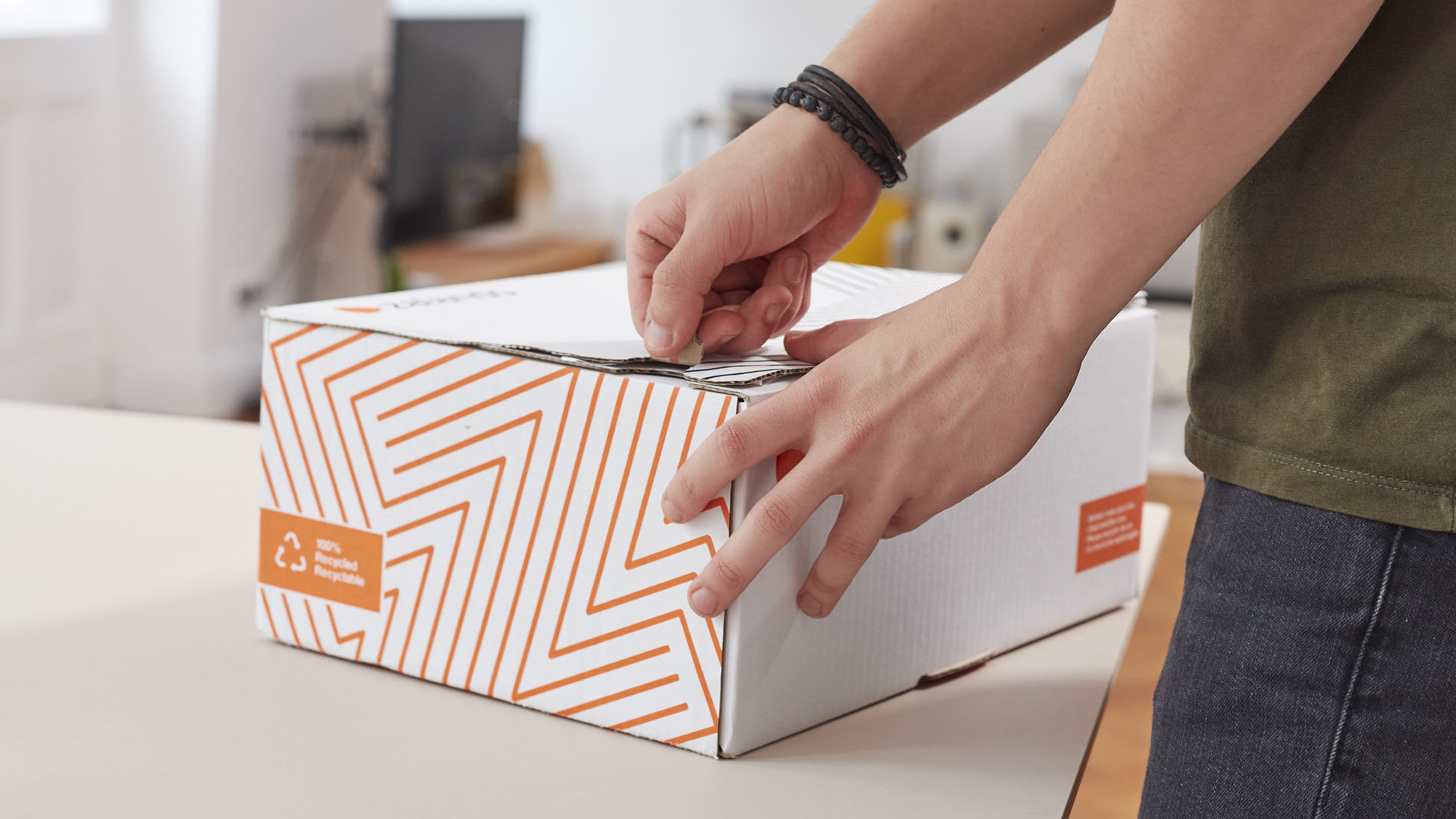 Made from 100% recycled materials

The adhesive that holds the corrugated board together is made of vegetable starch

The white layer is made from recycled paper (not printed white)

More than 60% of the boxes sent do not require any additional adhesive tape thanks to an integrated adhesive closure

Use of water-based inks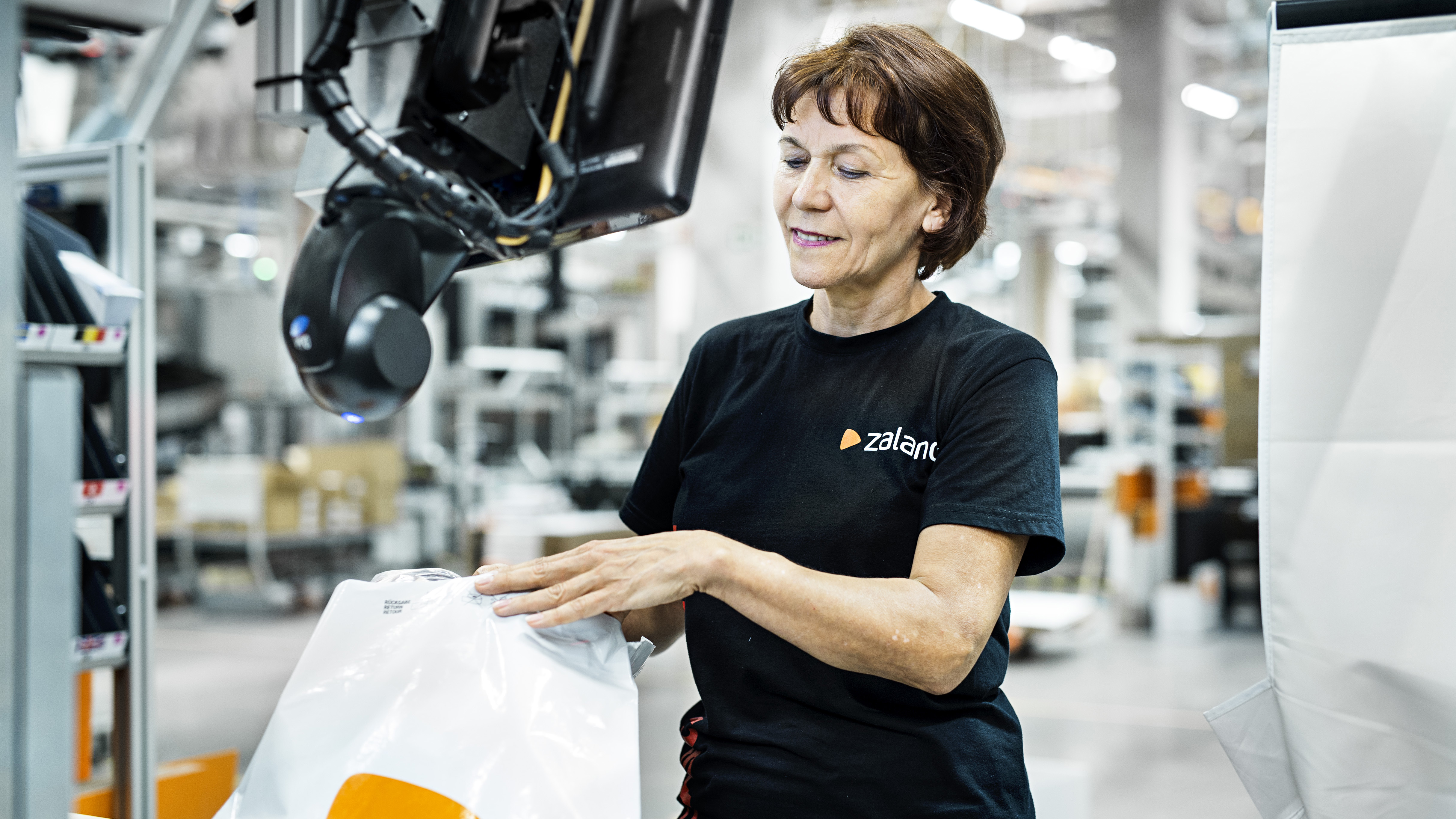 We have also invested in our shipping bags, switching from virgin plastic to 80% post-consumer recycled (PCR) content. Post-consumer means that the materials come from a finished product that was purchased by a consumer and used. One of the main environmental benefits from this is that it keeps lots of material from going to the landfill. Additionally, compared to virgin material bags, using PCR content saves up to 40% of CO2 emissions per kilogram of product.
Furthermore we  improved our polybags, the thin protective sleeve in which we enclose our textiles, and they are now made from over 60% recycled plastic. For beauty products, we have switched the material of our "Beauty Bags" from plastic to paper. All cosmetic orders now come in a small paper bag that is 100% recycled and can later be used for other purposes. 
Our Plans for the Future
Taking the sustainability of our packaging to the next level is a journey and requires a holistic approach. We are working on a pilot project to see how we could work with reusable packaging, wherein a package or bag could be sent to a customer and then reused many times over. We will continue to analyze our packaging processes to reduce the amount of materials used and start engaging with our partner brands to encourage them to switch to more sustainable packing materials.