The Quality of Our Products
We are committed to maintaining high quality and product safety standards. This applies both to our private labels and third-party brands.
Our Responsibility
With more than 400,000 products from more than 2,000 brands, we offer our customers a diverse shopping experience. The vast majority of our products are globally renowned brands. Furthermore, we have been developing our own fashion since 2010, working directly with suppliers all over the world. Fashion production and retail entails a high degree of responsibility – towards our customers, employees and the environment. We are therefore committed to high standards and strict control mechanisms. Using these we can guarantee the quality and product safety of our private labels. We also expect this level of responsibility from our brand partners.
STRONG OWN BRANDS

Some of Zalando's own brands have become established as bestsellers in the shop, including mint&berry an Zign.

PROMINENCE OUTSIDE THE SHOP

Leading fashion magazines, including Cosmopolitan, Grazia, Maxi and Neon, report time and time again about the Zalando brands.

RESPONSIBLE DEALINGS

A group-wide code of conduct establishes clear principles and requirements for every business partner for responsible dealings with people and theenvironment.

CONTENT SUBSTANCES

The Restricted Substances List defines threshold values for all harmful substances which apply to all suppliers of third-party brands and private labels.

INSPECTIONS

Regular monitoring of product safety onsite in the country production and after the arrival of the goods in our fulfillment centers in Germany.

SUPPLIER ASSESSMENTS

Current assessment of suppliers according to a defined criteria , and termination of collaboration in the event of poor results.

AWARENESS RAISING

Regular training for employees who come into contact with our products in order to make them aware of critical aspects.

LONG-TERM PARTNERSHIPS

Close contact with suppliers as a basis for relationships based on trust.

WIDE CHOICE

Zalando currently has a comprehensive portfolio of more than 400,000 articles covering more than 2,000 brands.
Code of Conduct
The basis for cooperation with all our business partners – whether suppliers for our own products or brand partners – is the Zalando Code of Conduct, which applies uniformly to all involved in the supply chain. The Code of Conduct defines the values of our company. It stands for behaving responsibly towards other people and the environment and formulates clear principles and requirements for all our business partners.
The Code of Conduct is based on the Universal Declaration of Human Rights and the conventions of international labor organizations. It also rules out any form of forced labor, child labor or discrimination. The Code of Conduct obliges our business partners to adhere to legal working hours and minimum wages and to respect freedom of association and the right to collective bargaining.
Restricted Substances List
To protect customers, production employees and the environment, Zalando sets clear guidelines on the permissibility of certain substances. The "Restricted Substances List" (RSL) defines limit values, which apply to harmful materials and must not be exceeded. The list applies to all products and the materials required and is compulsory both for the suppliers of our own labels and for our brand partners.
The RSL is part of our General Instructions, which every supplier is required to sign when entering a business relationship with us. The General Instructions were devised in 2011 together with TÜV Süd and TÜV Rheinland. Since then, they have been continuously updated and adapted to current developments. This means that the limit values set in the General Instructions not only meet the legal requirements, but in parts they are also more comprehensive and stricter than required by law. For leather products, for example, we pay special attention to ensure that we do not exceed the limit values of chromium (VI). At the beginning of 2017, the RSL was revised, updated and sent to our suppliers.
Employee Training
An important guarantee for the safety of our products is the observational skills of our employees recognizing anomalies. Our designers and buyers are given extensive training and kept up to date with the critical characteristics of individual product categories. This applies to both third-party brands and our private labels. We also regularly inform employees working in logistics, and in text and image production for our shop, of the product characteristics that could pose a safety risk. Items that do stand out are removed from the line immediately and tested by an independent institute.
Factory and Product Inspections
We strictly control the production of our private labels. We form our own impression of our partners in the production countries and perform on-site inspections. If the goods are sent to our fulfillment centers in Germany, they are submitted to a series of tests by independent test institutes. A large proportion of these tests are performed by TÜV Rheinland and TÜV Süd. The higher the estimated risk value of a product is, the more extensive are the tests and therefore the higher the number of random samples is. The risk value is composed of the following factors: country of origin, type and frequency of factory inspections, previous test results and price level.
For us, safety always has the highest priority. If we come across any items that pose a potential danger, we remove them from the shop and perform further tests. These items will only be put back on sale once it is clear that they do not pose a danger to customers or employees and if the marketability of the products in question is guaranteed.
Supplier Evaluation and Monitoring
We regularly evaluate our suppliers according to defined criteria. The poorer a supplier performs in the quality evaluation of its products, the more intensive our inspections will become. We work strictly – as soon as we have reasonable suspicion that a supplier is not meeting our due diligence requirements, we end the partnership. We also operate a monitoring system, which we can use to quickly identify potential dangers. This includes complaints from customers, the weekly comparison to the EU RAPEX list for dangerous consumer products, current media reports and regular inspections of our product range for possible safety risks, such as the length of cords on children's clothing.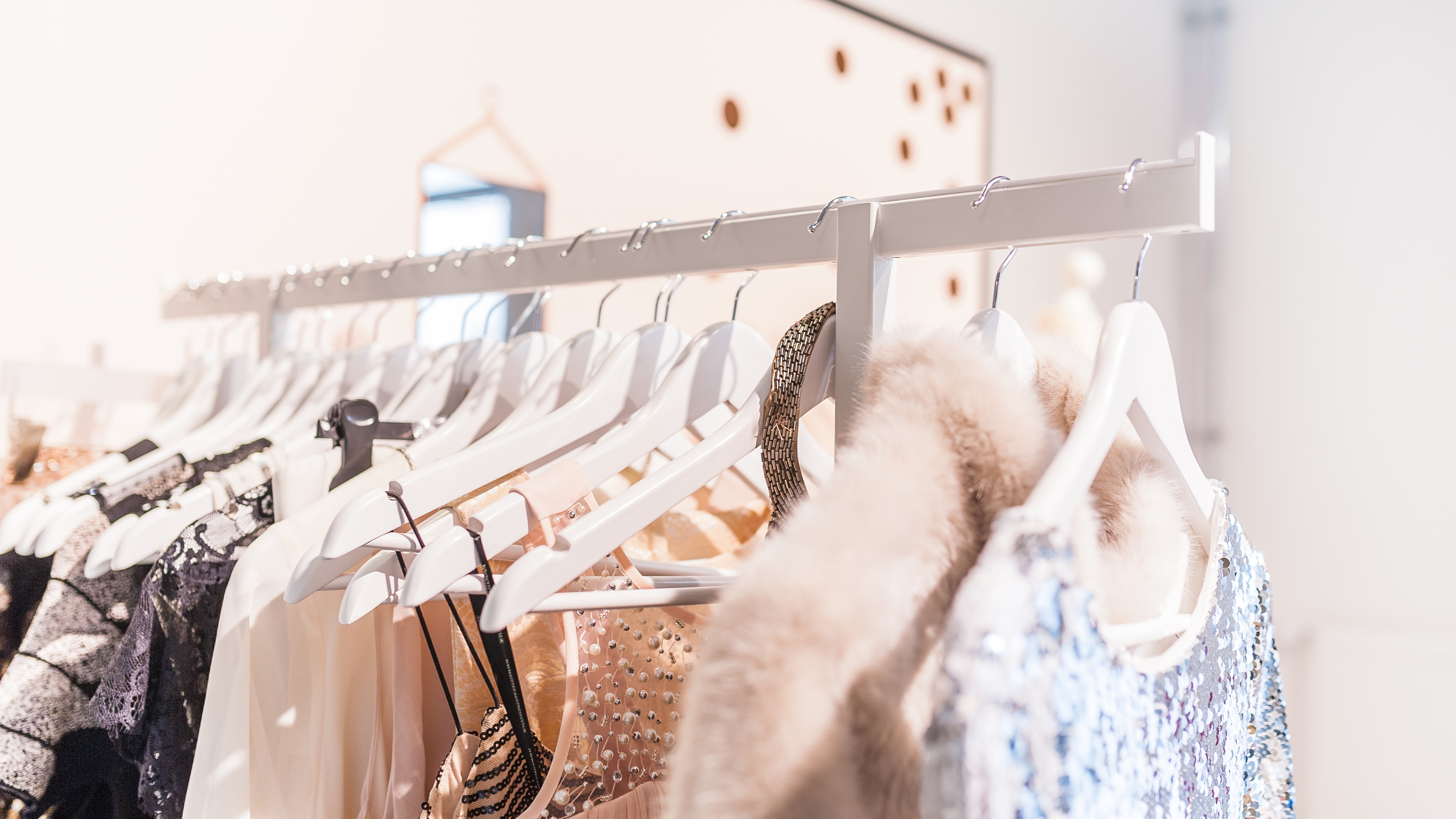 What does Zalando do to make its products safe?

The safety of our customers and employees is our top priority. We have therefore come up with a strict set of rules, which ensures the product safety of our private labels and third-party brands. For our private labels we use, for example, the Restricted Substances List, which stipulates the limit values for harmful substances that must not be exceeded by our material suppliers. The RSL was developed together with TÜV Süd and TÜV Rheinland and, in parts, goes beyond what is specified in the legal requirements. Every supplier must sign the list before entering a business relationship with Zalando. What is more, we also regularly inspect the production sites and maintain close contact with manufacturers. As soon as the goods are in Germany, we have product tests performed by independent international test institutes. The higher the risk value of a product is, the wider the scope of the tests and therefore the higher the number of random samples are.

We cannot directly control the production of third-party brands. However, every business partner from whom we purchase products must comply with our Code of Conduct. In addition, we evaluate our suppliers based on a series of criteria. The worse the result of this evaluation, the more random samples that will be required by Zalando to ensure product safety, including for third-party brands.

Another important guarantee for safe products is the training of employees. Buyers, designers and all other employees who come into direct contact with our products are regularly made aware of the critical aspects of individual product categories.
Items that stand out are removed from the line immediately and submitted for further tests. These items will only be put back on sale once it is clear that they do not pose a danger to customers or employees and if the marketability of the products in question is guaranteed.

How is animal leather processed for clothing and shoes?

Leather production is a lengthy process involving the tanning of raw animal hide. It is a multi-stage process, during which between 20 and 50 different chemicals are used. These tanning agents act as "preservatives," used to prevent the decomposition and decay of the leather.

Today, chrome tanning with chromium(III) salts is the most widely used tanning process. Chromium(III) is classified as a non-hazardous chemical. After tanning, the hides are dyed, printed, embossed and prepared accordingly for industrial processing. Finally, the leather is cut and made into shoes, bags and clothing in processing factories.

Are there any health risks associated with leather processing?

The industrial standard stipulates the use of chromium(III) for the tanning process. Due to errors during the tanning process, such as the incorrect use of chemicals or incorrect subsequent treatment, it is possible that chromium(III) will not bond properly. Then, when exposed to heat, light or moisture or during the ageing process, it can change into chromium(VI), which is hazardous to health. This risk can be mitigated by ensuring a carefully executed tanning process. The maximum permitted values for chromium(VI) in leather products are also tightly controlled.

What is the supply chain for leather products that I can buy from Zalando?

Once it has been prepared, the leather is sent from the tanneries to the shoe, accessory and clothing manufacturers, where it is cut and made into products. Generally, leather manufacturers work for various brands and retailers, which sell the goods under their own brands. Zalando has been working with internationally renowned supply companies in Europe and Asia since it began producing its private labels.

What is the RAPEX list and why are Zalando shoes listed there?

RAPEX is a consumer warning system, which indicates dangerous and potentially dangerous consumer goods. The list, which is updated on a weekly basis, contains products for which a recall has been issued and products that are withdrawn on the initiative of the manufacturers. Since the end of April 2014, the list includes the voluntary recall of five Zalando shoe models.

What happens in the event of a product recall?

Companies are only obligated to issue product recalls if a product, which has already been purchased, is classified as dangerous. Generally, manufacturers, suppliers and even retailers can issue product recalls. In the event of a recall, the buyers of the relevant products are informed of the recall and the existing risks. In addition, customers are offered the possibility to return the goods purchased by them at the seller's expense and to receive a reimbursement of the purchase price.

What happened when Zalando recalled five shoe models in April 2014?

At the end of March 2014, the Berlin-Brandenburg state laboratory informed us that elevated values of chromium(VI) had been discovered during the quality control tests for five shoe models. To protect our customers from any endangerments, we immediately discontinued sales of the affected models, sorted through the inventory and decided to issue a product recall on our own initiative. We contacted all affected customers directly and offered them to return the goods for free as well as a reimbursement of the costs.
We also sent sealed test samples of the models in question to recognized testing institutes (TÜV Süd, TÜV Rheinland, and the testing and research institute at Pirmasens) for validation of the initial findings.

The results deviated significantly from the initial test and showed increased chromium(VI) content for only one of the five models – which was still far below the results of the initial test.
In addition, a toxicological report for a comprehensive risk assessment was provided from an accredited test institute. The results of the report confirmed that, based on the values identified, at no time did the shoe models tested pose a health risk for customers or employees.