Digital Solutions for Supply Chain Transparency
With zImpact we support socially innovative start-ups that develop technologies for transparency in the value chain.
We are using technology to reimagine fashion for the good of all. In 2018, we launched zImpact, our accelerator program to support innovative digital solutions. Through this program, we substantially contribute to scaling existing tech solutions with the potential to increase value chain transparency in the fashion industry. We seek to use our expertise in tech and fashion to play a systemic role in our industry and invest in solutions that increase transparency and sustainability.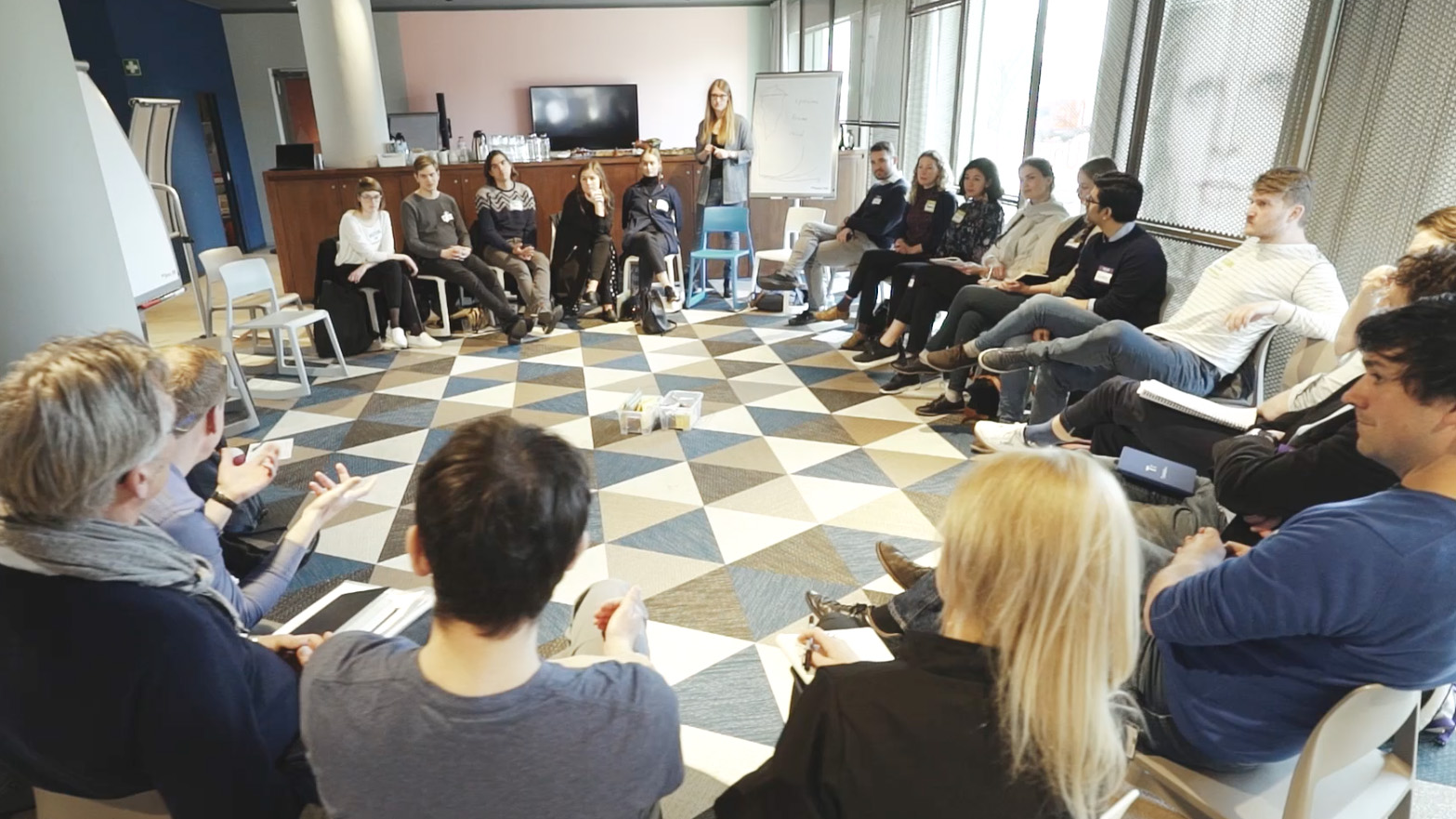 We are proud to support startups, initiatives and NGOs with visibility, funding and the expertise of our employees. We believe that greater transparency is an important way to drive change, enabling companies and consumers to make informed choices and create a better fashion industry for everyone.
zImpact will:
Scale innovative digital technology solutions by offering flexible financing, expert guidance, and industry knowledge and connections

Raise awareness of sustainable fashion by collaborating with engaged brands and industry partners on events, research and programs

Empower customers to engage with sustainable fashion
We support a pipeline of numerous for-profit and nonprofit organizations that use technology to increase value chain transparency. Among these are circular.fashion, a digital platform for circular design and closed-loop recycling dedicated to making circular fashion and garment recycling easy and accessible for brands and designers, and sustainabill, a startup that offers supply chain mapping solutions, allowing brand managers to view facilities and the connections between companies, telling the story of a product from its raw materials to its finished form.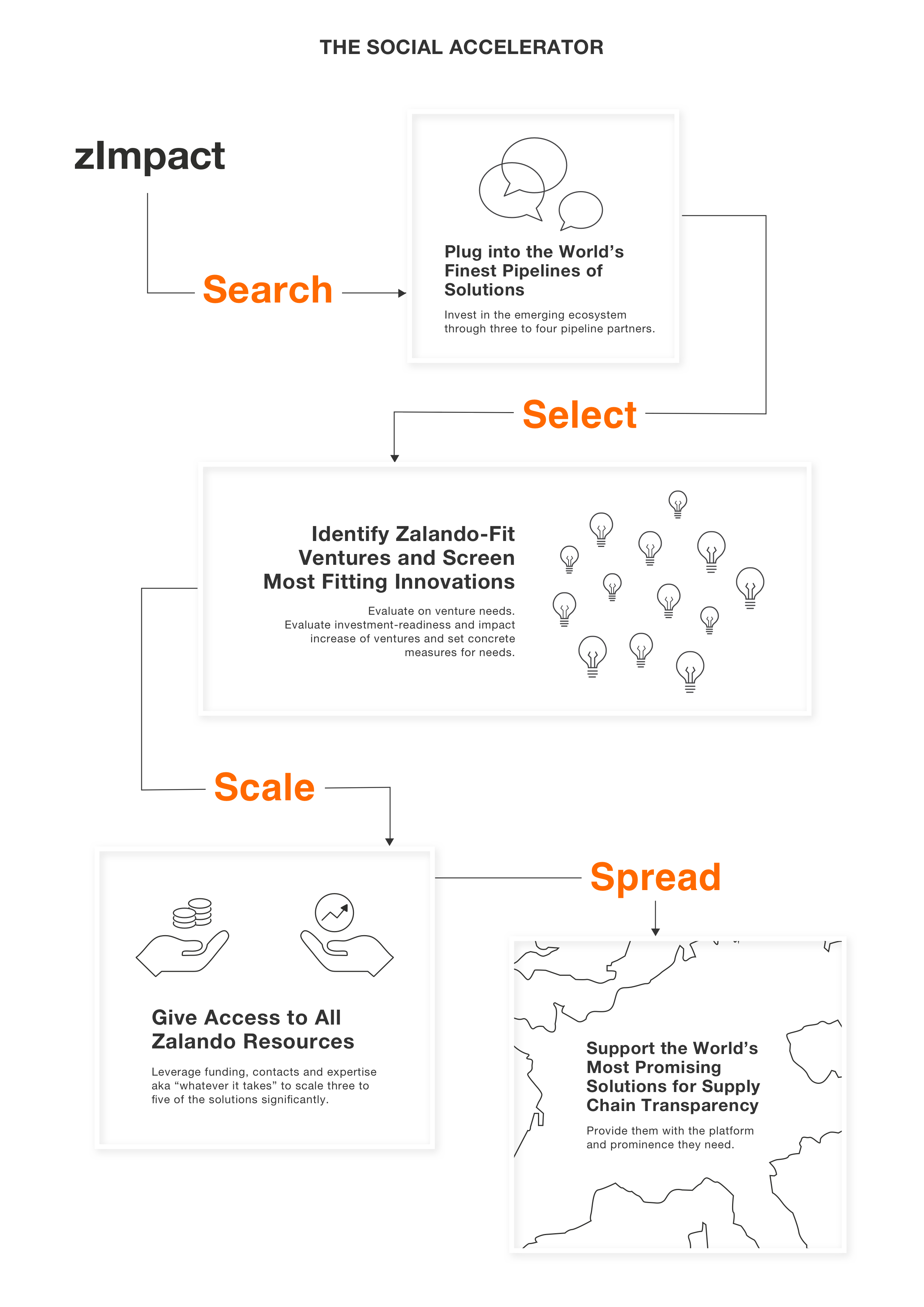 In working with social startups, we are a facilitator and enabler in a vibrant and ever-increasing socially-conscious tech landscape. To make this a great program, we partner with experts in the industry and have joined forces with Working Capital. Created by Humanity United, this early stage venture fund invests in scalable innovations to meet the growing corporate demand for more transparent and ethical supply chains.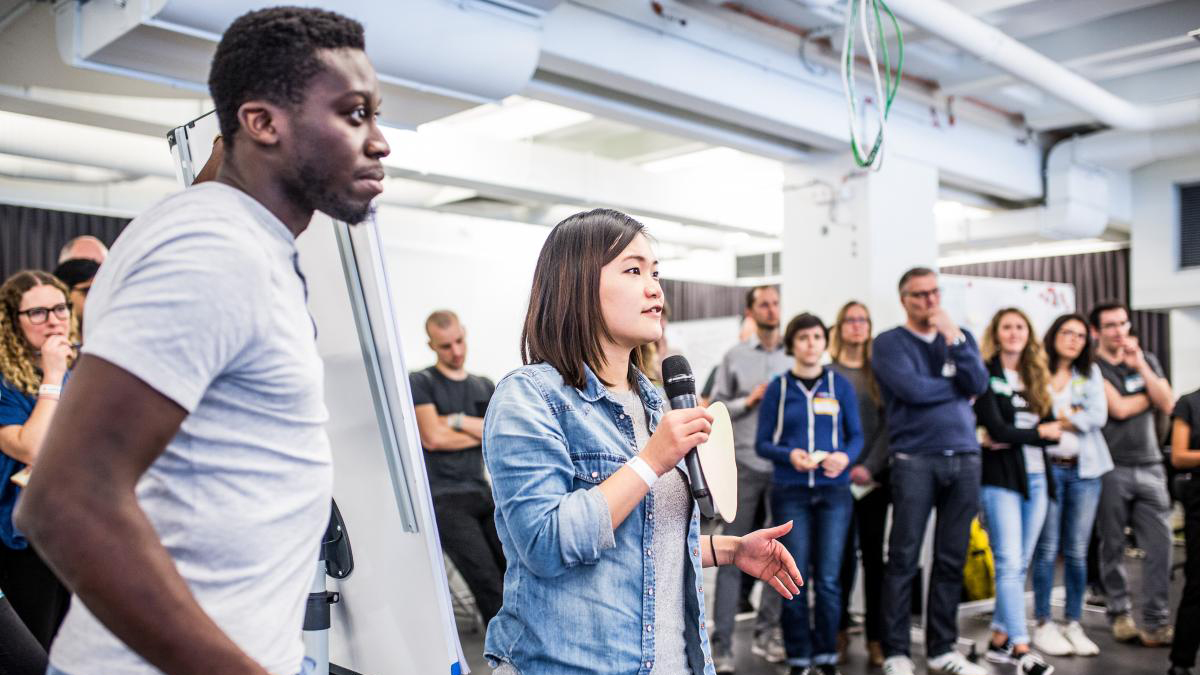 We collaborate with Plug&Play's sustainability accelerator Fashion for Good and other partners from the fashion industry to find sustainability innovations beyond digital solutions, to invest in them and to support them in entering the market. 
We also run a series of events, hackathons and pro bono projects, and have developed an impact-measurement framework for the zImpact program.

We believe this is an ambitious and valuable effort that will create wide-reaching impact across all kinds of industries and on the lives of countless people. Our approach goes well beyond just our company alone. We invite everybody to participate in this project.