Zalando's Platform Strategy
We digitize the fashion industry with our platform strategy.
A Changing Industry
The European fashion market is one of the largest and most attractive global consumer markets. The industry is experiencing radical change thanks to digitization. New technologies connect all participants in the fashion ecosystem – customers, brands, retailers, manufacturers, stylists, content providers such as influencers, logistics companies or service providers – and open new channels for consuming, producing and doing business. We continue to see major potential for growth in this market.

Platform Strategy
We are convinced that the best way for us to achieve growth and at the same time continue to drive forward digitization in the industry is with a platform-based business model.
Our focus on the requirements of the fashion industry enables us to create unique and captivating fashion experiences for our customers and to find specific solutions for brand partners. We offer customers in our 23 European markets locally tailored solutions and thereby enable fashion brands and fashion retailers to access the European fashion market. Our profound knowledge of local markets is one of our competitive advantages.
There are three areas that are essential for the success of our platform strategy in which we are significantly investing: customers, infrastructure and partners.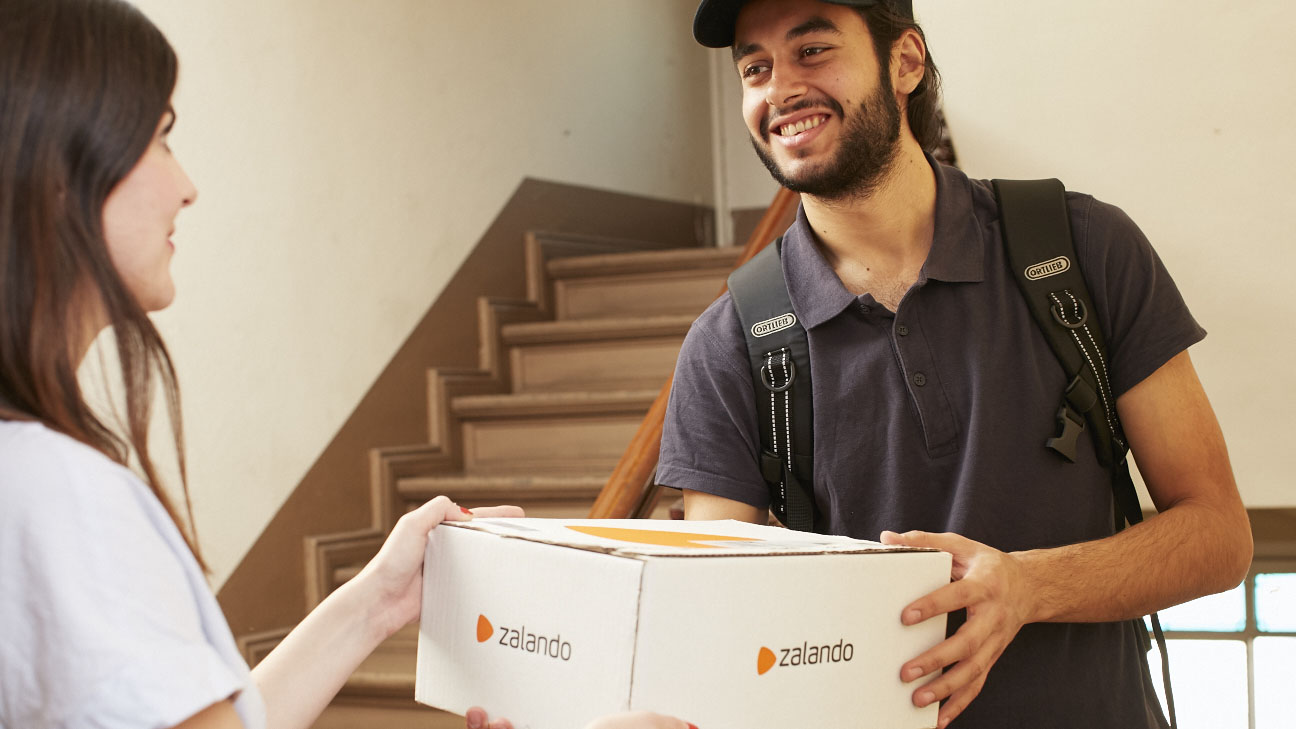 For customers, we want to offer the most extensive assortment of the current season's trends with maximum availability. At the same time, we aim to inspire through strong personalization, while creating a relevant selection for our customers. Lastly, we are investing in supplier, payment and customer services as well as the return process to make the transaction process as simple and smooth as possible for our customers.
For brand partners, the chance to draw on our customer base is a fantastic business opportunity, which they can take advantage of by becoming part of our platform structure. Via our partner program, brands can integrate their stock directly on the Zalando platform. The resulting broader assortment and higher product availability extends Zalando's customer base – which, in turn, draws more brands to the platform. Via the platform, Zalando provides digital and infrastructure services, for example in the areas of analytics, advertising and logistics. We are confident that these services will trigger a self-amplifying growth dynamic, further unfolding the potential of Zalando.
Our investments in infrastructure form the foundation for our range of services both for customers and partners alike. Internally developed technology solutions are the backbone of Zalando and are behind all our processes. Analysis tools developed in-house for evaluating data, and the knowledge gained as a result, are of high strategic importance. Zalando successfully coordinates its own logistics operations and is constantly improving the customer experience by expanding its scalable logistics infrastructure. Our expertise in the fields of warehousing, delivery and customer service processes as well as content creation remain of fundamental importance for our retail business.
Increasing Market Shares
Over the coming years, we will continue to focus on expanding our market share and leveraging growth dynamics by combining our customer base with networked inventories. Our focus on growth provides us with the opportunity to leverage economies of scale. Against the backdrop of the current rapid technological development in the fashion industry, our strategy will continue to develop over the coming years as well. We are confident that trends will remain an important means of expressing one's own personality – inspiration, discovering new products and personalization are customer requirements that we will focus on in the long term.