The Supervisory Board
Our Supervisory Board is renowned for successful and responsible corporate governance.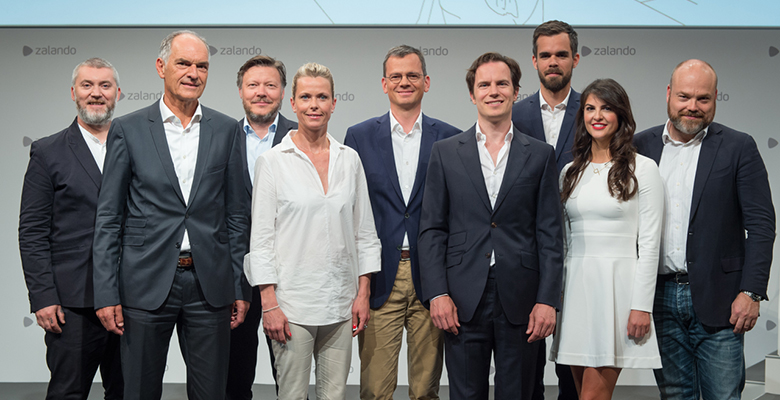 The Supervisory Board not only appoints but regularly advises and monitors the Management Board with regard to the management of the company. They work in close and trusting cooperation for the good of the company. The Supervisory Board is continuously involved in decisions that are of fundamental importance to our company. In particular, it reviews annual and management reports, informs about the audit at the annual general meeting, and regularly evaluates the efficiency of its work.
Members of our Supervisory Board
The members of the Supervisory Board of Zalando SE include representatives of our long-term investors, employee representatives and independent economic experts. It is important to have a well-balanced selection as this creates a diverse and competent supervisory body.
The Supervisory Board of Zalando SE comprises nine members, three of whom are employee representatives:
Lothar Lanz
Munich (Germany)
Member of Supervisory Boards, including Axel Springer SE and TAG Immobilien AG as well as of the Board of Directors of Kinnevik AB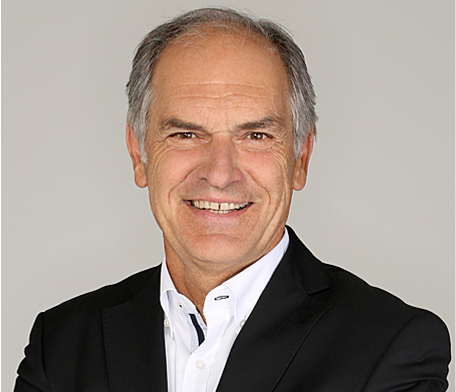 Curriculum Vitae Lothar Lanz

PERSONAL INFORMATION

Date of birth
October 1, 1948

Place of birth    
Bihlafingen

Nationality
German

ACADEMIC BACKGROUND

1969-1974    
Studies in business administration in Stuttgart and Berlin, Business Administration (Diplomkaufmann)

PROFESSIONAL EXPERIENCE

since 2014     
Member of different supervisory boards

2009-2014     
Axel Springer AG (since December 2012 Axel Springer SE) – Chief Financial Officer and Chief Operating Officer

1996-2008     
ProSieben Media AG (today ProSiebenSat. 1 Media SE) – Member of the Management Board

1996         
Nassauische Sparkasse – Member of the Management Board

1991-1996     
HSB HYPO Service Bank – Member of the Management Board

1977-1990     
Bayerische Hypotheken- und Wechselbank – inter alia head of various branch offices (1983-1990)

1974-1977     
Audit assistant to a public accountant and tax advisor

MEMBER OF THE SUPERVISORY BOARD OF ZALANDO SE

since February 2014

MEMBERSHIPS IN STATUTORY SUPERVISORY BOARDS

Chairman of the Supervisory Board of Home24 AG, Berlin
Member of the Supervisory Board of Axel Springer SE, Berlin
Member of the Supervisory Board of TAG Immobilien AG, Hamburg
Member of the Supervisory Board of Bauwert AG, Berlin 

MEMBERSHIPS IN COMPARABLE CONTROLLING BODIES IN GERMANY OR ABROAD

Member of the Board of Directors of Kinnevik AB, Stockholm, Sweden

OTHER ACTIVITIES

none
Anders Holch Povlsen
Viby (Denmark)  
Chief Executive Officer of Bestseller A/S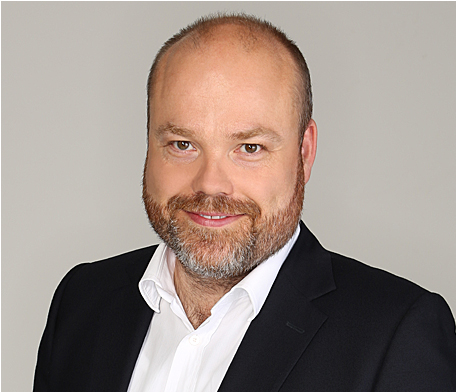 Curriculum Vitae Anders Holch Povlsen

PERSONAL INFORMATION

Date of birth
November 4, 1972

Place of birth
Ringkjøbing/Skjern

Nationality
Danish

ACADEMIC BACKGROUND

1990-1996
Anglia Ruskin University, Cambridge, United Kingdom, and Berlin School of Economics
and Law, Berlin, Germany – joint Bachelor in European Business Administration

1990
Business College in Herning, Denmark

PROFESSIONAL EXPERIENCE

since 2001
Bestseller A/S – Chief Executive Officer

1996-2001
Vila A/S (subsidiary of Bestseller A/S) – Chief Executive Officer

MEMBER OF THE SUPERVISORY BOARD OF ZALANDO SE

since December 2013

MEMBERSHIPS IN STATUTORY SUPERVISORY BOARDS

none

MEMBERSHIPS IN COMPARABLE CONTROLLING BODIES IN GERMANY OR ABROAD

Chairman of the Board of Directors of Intervare A/S 25169158, Brøndby, Denmark
Chairman of the Board of Directors of Nemlig.com A/S, Brøndby, Denmark
Chairman of the Board of Directors of JL Schweiz AG, Glattpark, Switzerland
Member of the Board of Directors of J.Lindeberg AB 556533-7085, Stockholm, Sweden
Member of the Board of Directors of J.Lindeberg Holding AB, Stockholm, Sweden
Member of the Board of Directors of J.Lindeberg IP HK Limited, Hong Kong
Member of the Board of Directors of J.Lindeberg Holding (Singapore) Pte. Ltd., Singapore

Mr. Povlsen is also member of the Board of Directors at various foreign group entities of the Bestseller group as well as foreign companies with a family connection.

OTHER ACTIVITIES

none
Alexander Samwer
Munich (Germany)
Independent internet entrepreneur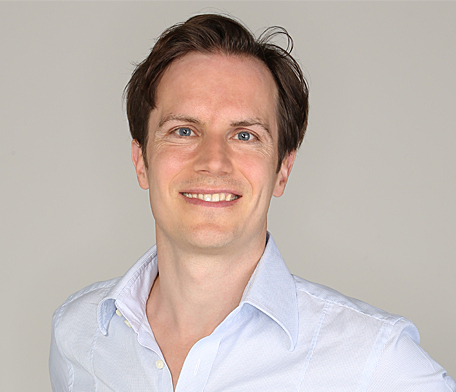 Curriculum Vitae Alexander Samwer

PERSONAL INFORMATION

Date of birth
January 31, 1975

Place of birth
Cologne

Nationality
German

ACADEMIC BACKGROUND

2003-2005
Harvard Business School, Master of Business Administration+

1995-1998
Balliol College at Oxford University – Master's Degree in Politics, Philosophy and Economics

PROFESSIONAL EXPERIENCE

since 2013
Managing director of various investment companies

2005 - 2013
Global Founders GmbH, an internet investment company – Managing Director

2000 - 2004
Jamba! AG, a mobile entertainment company – Co-Founder

1999 - 2000
eBay Germany – Managing Director

1999
Alando.de AG, an online auction company – Co-Founder

MEMBER OF THE SUPERVISORY BOARD OF ZALANDO SE

since December 2013

MEMBERSHIPS IN STATUTORY SUPERVISORY BOARDS

Member of the Supervisory Board of Home 24 AG, Berlin

MEMBERSHIPS IN COMPARABLE CONTROLLING BODIES IN GERMANY OR ABROAD

none

OTHER ACTIVITIES

none
Dominik Asam
Munich (Germany)
Infineon Technologies AG – Chief Financial Officer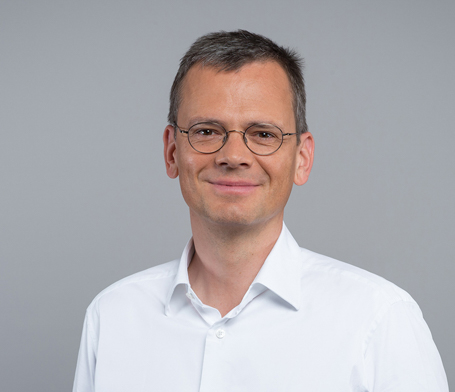 Curriculum Vitae Dominik Asam

PERSONAL INFORMATION

Date of birth
March 6, 1969

Place of birth
Munich

Nationality
German

ACADEMIC BACKGROUND

1995
INSEAD, Fontainebleau, France – master of business administration

1993-1994/1989-1991
Technical University of Munich – graduate mechanical engineer

1991-1993
École Centrale Paris, ingénieur des arts et manufactures (MSc in general engineering)

PROFESSIONAL EXPERIENCE

since 2011
Infineon Technologies AG – Chief Financial Officer

2010
RWE AG – Head of Group Controlling

2007-2010
Siemens Financial Services Division - Chief Executive Officer

2006-2007
Siemens AG – Corporate Vice President & Treasurer

2005-2006
Siemens Financial Services GmbH - Member of the Management

2003-2005
Infineon Technologies AG – Head of Investor Relations, Mergers & Acquisitions, Ventures and head of Corporate Strategy (as of January 2005)

1996-2003
Goldman Sachs Group Inc. – various positions (inter alia head of European Semiconductor Practice) in the Investment Banking Division in Frankfurt am Main, New York and London

MEMBER OF THE SUPERVISORY BOARD OF ZALANDO SE

since May 2017

MEMBERSHIPS IN STATUTORY SUPERVISORY BOARDS

none

MEMBERSHIPS IN COMPARABLE CONTROLLING BODIES IN GERMANY OR ABROAD

Member of the supervisory boards of Infineon Technologies Austria AG, Villach, Austria
Member of the boards of directors of Infineon Technologies Americas Corp., Wilmington, Delaware, USA
Member of the boards of directors of Infineon Technologies Asia Pacific Pte., Ltd., Singapore
Member of the boards of directors of Infineon Technologies China Co., Ltd., Shanghai, PRC

OTHER ACTIVITIES

Member of the executive board (Vorstand) of Deutsches Aktieninstitut e.V., Frankfurt am Main
Jørgen Madsen Lindemann
Klampenborg (Denmark)
Chief Executive Officer & President der Modern Times Group MTG AB (Sweden)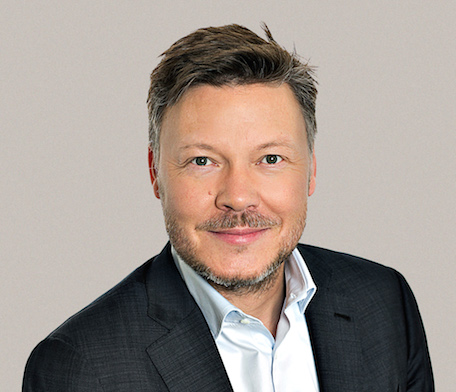 Curriculum Vitae Jørgen Madsen Lindemann

PERSONAL INFORMATION

Date of birth
September 11, 1966

Place of birth
Copenhagen (Denmark)

Nationality
Danish

ACADEMIC BACKGROUND

1987/88
Gentofte Gymnasium in Copenhagen

PROFESSIONAL EXPERIENCE

since 2012     
Modern Times Group MTG AB – President & Chief Executive Officer

2011-2012
Nordic Broadcasting business of the MTG Group –   Executive Vice President

2010-2011
MTG group, responsible for the group's Hungarian operations

2008-2011
MTG group, responsible for the Czech operations

2002-2012
MTG Denmark – Chief Executive Officer

2000-2002
Modern Times Group MTG AB – Head of New Media

1998-2011
Head of MTG Sports in Scandinavia

1994-1997
Modern Times Group MTG AB – Head of Interactive Services

MEMBER OF THE SUPERVISORY BOARD OF ZALANDO SE

since May 2016

MEMBERSHIPS IN STATUTORY SUPERVISORY BOARDS

none

MEMBERSHIPS IN COMPARABLE CONTROLLING BODIES IN GERMANY OR ABROAD

Member of the Advisory Board of Turtle Entertainment GmbH, Cologne  

Mr. Lindemann is also member of Boards of Directors at various foreign group entities of the Modern Times Group MTG corporate group.

OTHER ACTIVITIES

Member of the Board of the non-profit organization Reach For Change in Stockholm, Sweden

Member of the Board of the International Emmy Association in New York, USA
Shanna Prevé
San Francisco (California, USA)
Managing Director Business Development for Google Consumer Hardware Group (USA)
Curriculum Vitae Shanna Prevé

PERSONAL INFORMATION

Date of birth
June 21, 1981

Place of birth
Miami (Florida, USA)

Nationality
US citizenship

ACADEMIC BACKGROUND

1999-2003
Stanford University, Palo Alto, California – BA, International Relations and BA, Communications

PROFESSIONAL EXPERIENCE

since 2016
Google Consumer Hardware Group – Managing Director of Business Development

2011-2015
Google Chromecast – Co-Founder of hardware start-up within Google and Director Business Development

2010-201
Google TV – Head of Business Development

2008-2010
YouTube – Senior Manager Content Partnerships

2004-2008
Google – Executive Communications Advisor

2003-2004
NBC – News Producer

MEMBER OF THE SUPERVISORY BOARD OF ZALANDO SE

since May 2017

MEMBERSHIPS IN STATUTORY SUPERVISORY BOARDS

none

MEMBERSHIPS IN COMPARABLE CONTROLLING BODIES IN GERMANY OR ABROAD

none

OTHER ACTIVITIES

none
Dylan Ross
Stockholm (Sweden)
Employed at Zalando SE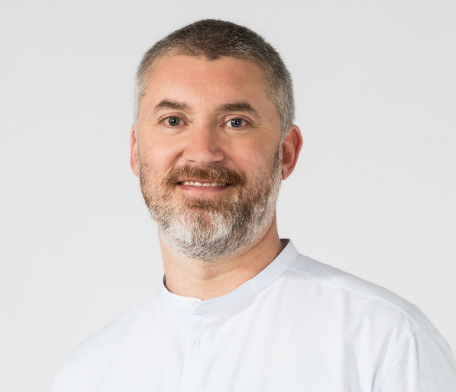 Curriculum Vitae Dylan Ross

PERSONAL INFORMATION

Date of birth
January 2, 1971

Place of birth
London

Nationality
British

ACADEMIC BACKGROUND

1990-1991
Diploma of Higher Education/General Studies from Université Blaise Pascale, Clermont-Ferrand, France

PROFESSIONAL EXPERIENCE

since 2014
Zalando SE – Lead Buyer Nordic/Trend Herren Textil Modern  

2012-2014
Zalando SE – Head of Nordic Buying Office  

2010-2012
Jofama – UK Sales Manager

1991-2010
Question Air – Creative Director and Head Buyer

2005-2007
Premium Exhibitions Berlin – Consultant

MEMBER OF THE SUPERVISORY BOARD OF ZALANDO SE

since June 2015

MEMBERSHIPS IN STATUTORY SUPERVISORY BOARDS

none

MEMBERSHIPS IN COMPARABLE CONTROLLING BODIES IN GERMANY OR ABROAD

none

OTHER ACTIVITIES

none
Konrad Schäfers
Berlin (Germany)
Employed at Zalando SE
Curriculum Vitae Konrad Schäfers

PERSONAL INFORMATION

Date of birth
September 17, 1986

Place of birth
Berlin

Nationality
German

ACADEMIC BACKGROUND

2014
CFA Institute – Chartered Financial Analyst

2008
Freie Universität Berlin – Bachelor of Science in Mathematics

PROFESSIONAL EXPERIENCE

since 2016
Zalando SE – Marketing Tooling, Commercial App

2012-2014
Zalando SE –  M&A Manager

2012-2014
Zalando SE (previously Zalando AG) – Finance Controller

2011-2012
First Berlin Equity Research –  Research Analyst

2011
TOBAM, Paris – Consultant

2008-2011
Annuitas Management Ltd – Investment Analyst, Wellington, New Zealand

MEMBER OF THE SUPERVISORY BOARD OF ZALANDO SE

since June 2015

MEMBERSHIPS IN STATUTORY SUPERVISORY BOARDS

none

MEMBERSHIPS IN COMPARABLE CONTROLLING BODIES IN GERMANY OR ABROAD

none

OTHER ACTIVITIES

none
Beate Siert
Berlin (Germany)
Employed at Zalando SE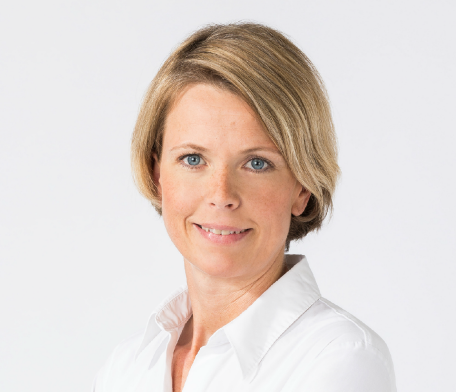 Curriculum Vitae Beate Siert

PERSONAL INFORMATION

Date of birth
May 26, 1977

Place of birth
Kappeln

Nationality
German

ACADEMIC BACKGROUND

2004
FHDW Hanover – degree in business administration

2001
Hanover Congress Center – apprenticeship "Hotelkauffrau"

PROFESSIONAL EXPERIENCE

since 2016
Zalando SE – Interim-Lead Sourcing & Recruiting Core

2014-2016
Zalando SE – Teamlead International Affiliate Marketing

2012-2014
Zalando AG – Senior Affiliate Marketing Manager BENELUX, PL, UK

2012
ImmobilienScout24 – Key Account Manager Finance Sales

2008-2011
zanox AG – Key Account Manager Agency Sales

2007-2008
ImmobilienScout24 – Project Management, Trainings, B2B Marketing

2004-2006
ImmobilienScout24 – Sales Management

MEMBER OF THE SUPERVISORY BOARD OF ZALANDO SE

since June 2015

MEMBERSHIPS IN STATUTORY SUPERVISORY BOARDS

none

MEMBERSHIPS IN COMPARABLE CONTROLLING BODIES IN GERMANY OR ABROAD

none

OTHER ACTIVITIES

none