Partner Services
Enabling brands to accelerate their online business
In more than 10 years of e-commerce, Zalando has developed cutting-edge digital capabilities. We want to share these capabilities with brands through our Partner Services, where brands are able to connect with the solutions we've discovered or created. With this, we bring physical and online retail together, making a better shopping experience for our shared customers.
Our Partner Services represent a broad spectrum of services and products, such as Partner Program, Zalando Marketing Services (ZMS), Zalando Fulfillment Solutions (ZFS), and Connected Retail, all aimed at helping our partners overcome challenges in their digital value chain by leveraging our technology, marketing or convenience strengths. Here are some examples of what brands can get with Partner Services.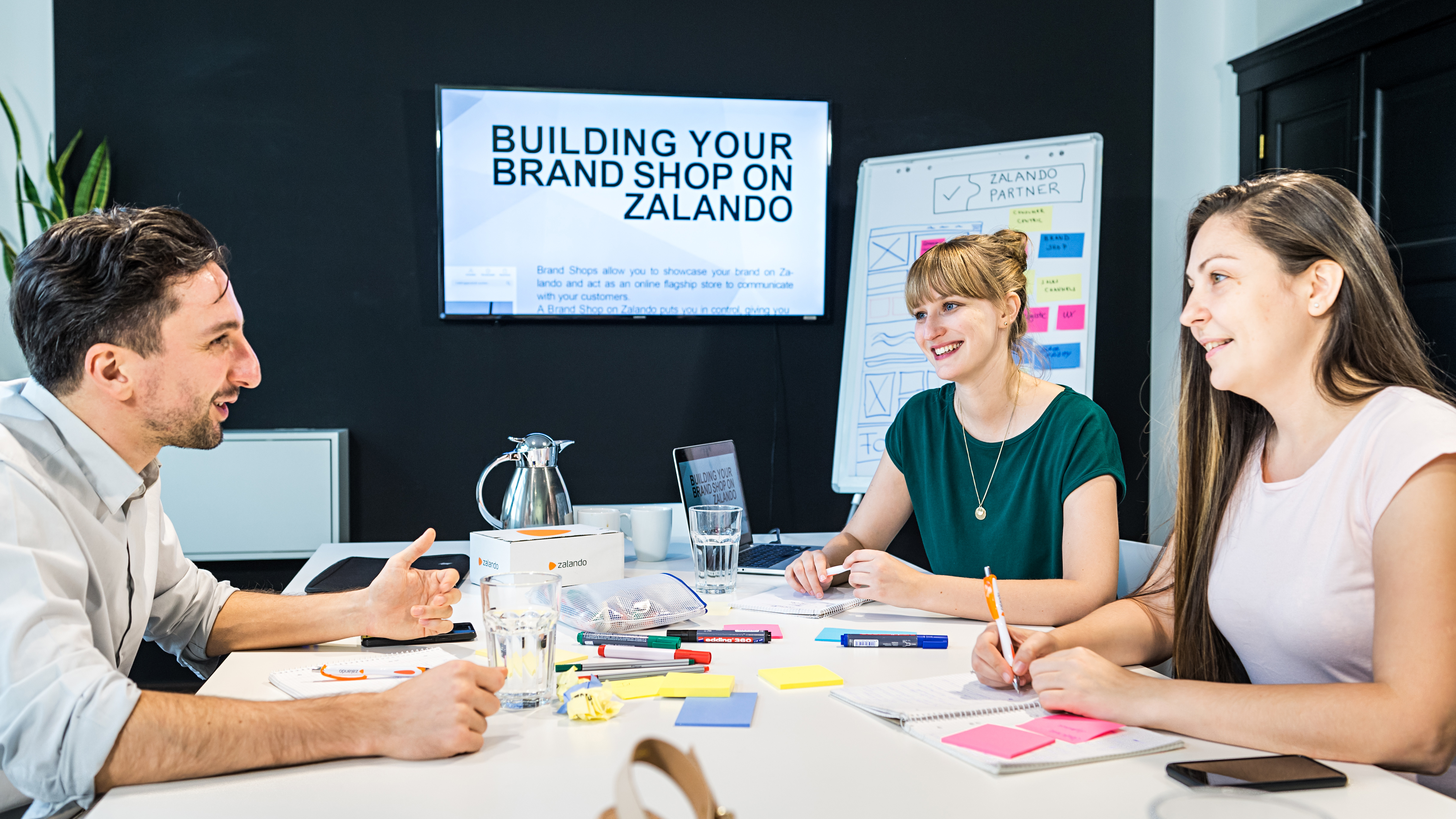 Digitizing Stock with Connected Retail
Connected Retail provides new ways fashion partners can join the Zalando platform, by either connecting stock from warehouses and local stores, or by taking over order fulfillment. This changes the game in terms of overall efficiency of inventory-sharing across partners in our ecosystem, and satisfies the contemporary fashion customer's demand for a seamless shopping experience.
Exciting Assortment with Partner Program
Brands are able to integrate their stock directly into the Zalando Fashion Store. The resulting broader assortment and higher product availability extends and excites Zalando's customer base. Brands retain control over the assortment, prices and brand representation; truly putting them in the driving seat.
Order Fulfillment with ZFS
Zalando Fulfillment Solutions (ZFS) gives fashion brands access to Zalando's logistics infrastructure and know-how. Through the new service, Zalando takes over the order fulfillment for partners from inbound to return, with simple and individual solutions catered to their specific needs. This new initiative will help to further improve the frictionless fashion experience for customers across Europe.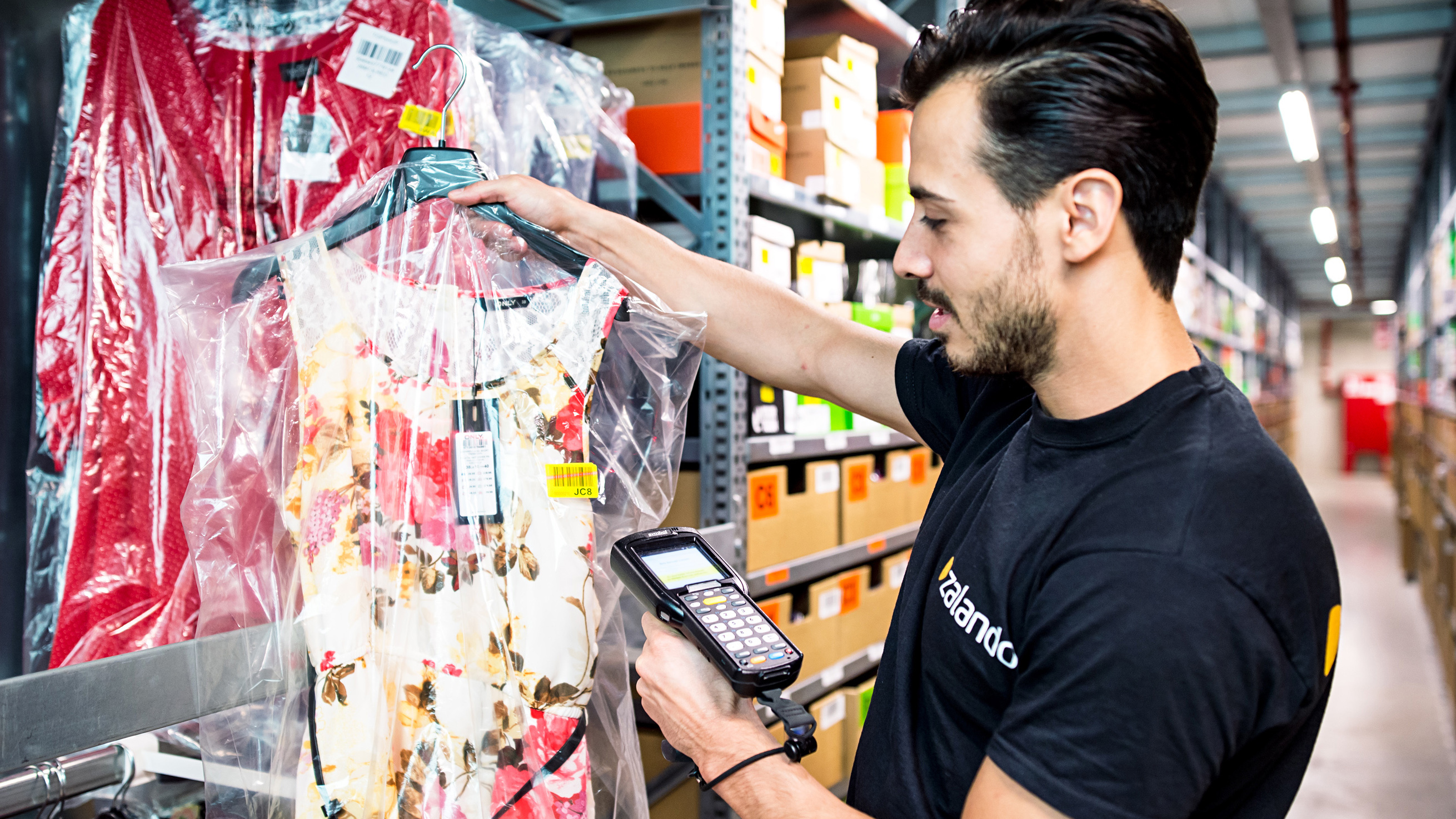 We decided to go from being a retail company enabled through technology to a technology company that enabled retail.

David Schneider, Zalando Co-CEO
Digital Strategy with ZMS
Zalando Marketing Services (ZMS) is the 360° marketing unit of Zalando. At the heart of its business is a holistic data-driven marketing approach for fashion and lifestyle brands across many different channels. ZMS combines impactful solutions across all marketing touchpoints, access to audiences with expansive reach, Influencer Marketing via Collabary, in-depth data knowledge and privacy-compliant targeting. We create inspiring content and disruptive ideas with our creative.lab and connect brands to fashion and lifestyle consumers across 23 European markets. ZMS serves as a strategic partner to advertisers, helps to increase their brand impact, drive their sales and celebrate product drops with tailored messages, on Zalando and beyond. We deliver proven results across a wide range of marketing channels. ZMS works with many of the world's largest fashion brands, international names in sports, lifestyle and beauty as well as agencies.
Partners Benefit from Reliable and Innovative Solutions
All brands have different approaches, requirements and capabilities. Partner Services empowers brands and retailers with a portfolio tailored to their specific needs. We make Zalando's digital and logistical capabilities available to brands and retailers, leveraging our data to empower their digital strategies, connecting stock to unlimited demand across various platforms.