Our Basic Principles
We want to ensure long term success – this is why Zalando is committed to high ethical standards.
We like to look ahead. Therefore, Zalando applies a corporate governance that stands for responsible leadership and governance of the company with a focus on long-term success. The Management and Supervisory Boards at Zalando SE follow the recommendations of the German Code of Corporate Governance, the details of which are provided in our annual reports.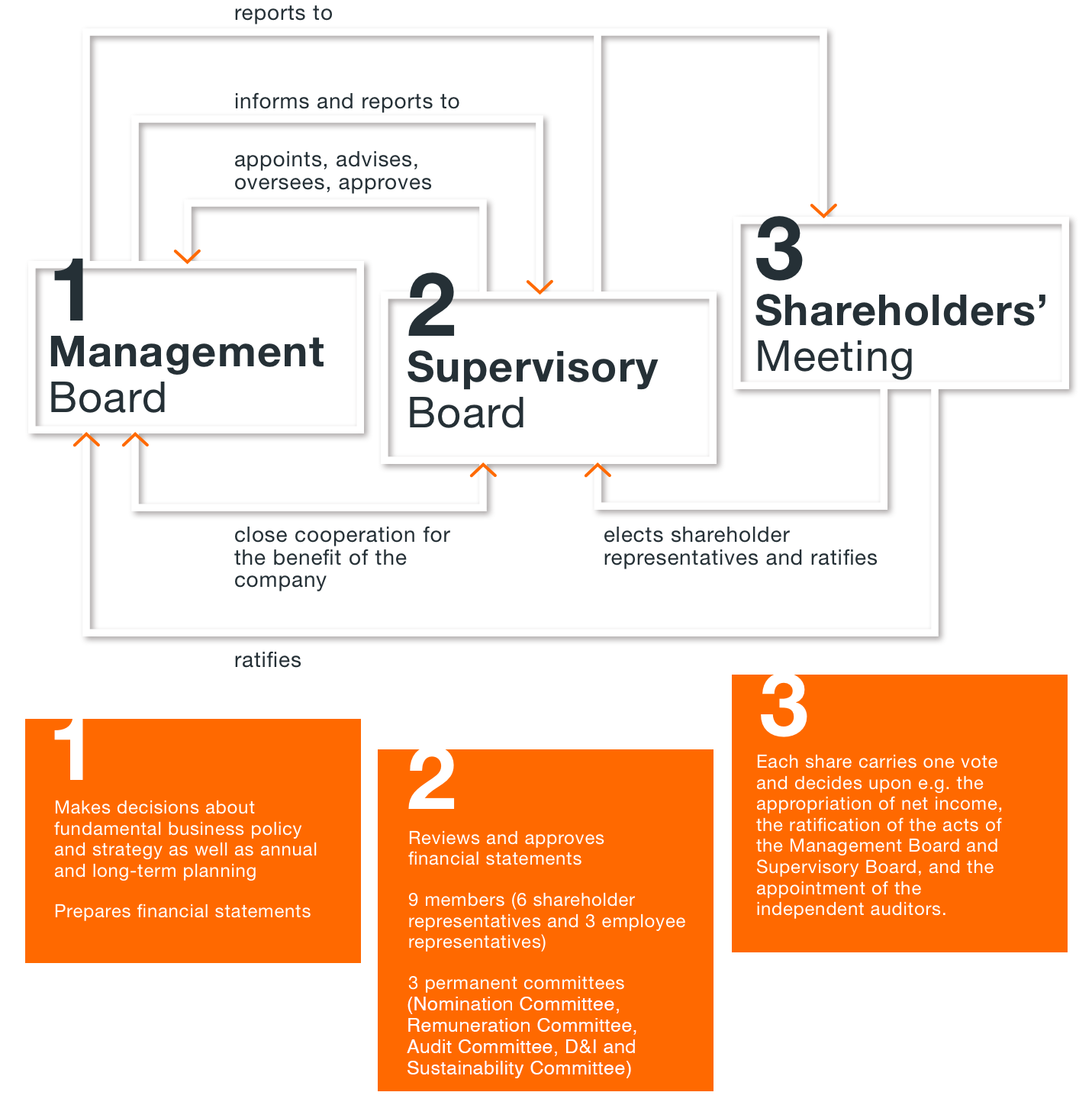 Zalando is committed to high ethical standards. These are stipulated for business partners in our Codes of Ethics and Conduct. In addition, we have set up a compliance management system to prevent non-compliance with these standards and to allow us to respond appropriately to it. Nevertheless, if you have a suspicion regarding non-compliant behavior, you can contact our Compliance Team via an external Whistleblowing Tool and also remain anonymous if you wish.