Our Sustainability Strategy
Everything you need to know about our do.MORE sustainability strategy, outlining our ambitions and targets in becoming a sustainable platform with a net-positive impact for people and the planet. Join us on our journey!
At Zalando, we are driven by our purpose to reimagine fashion for the good of all. We know that the fashion industry needs to find new ways to produce, sell and consume fashion, today and for generations to come. Our ambition is to be a leading online destination for sustainable fashion, providing customers with a bigger assortment to choose from, clearer information, and all the inspiration they need to make a more sustainable choice.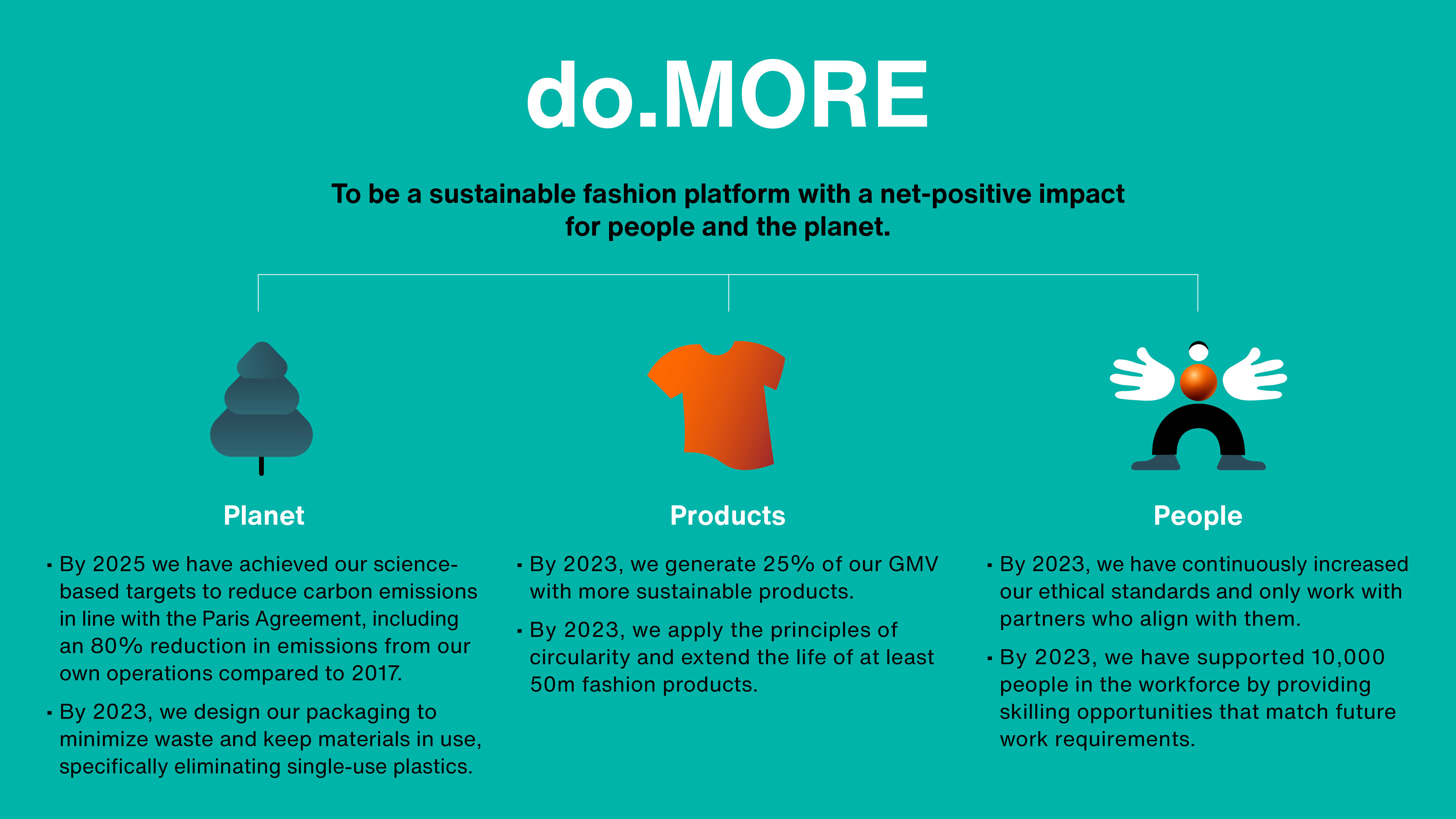 As an industry and as a company, we are at the beginning of our sustainability journey, and collaborating with industry initiatives and brand partners is key. We encourage our brand partners to connect with us regarding our sustainability criteria and are always open for feedback as we continue to develop and improve. 
We have already made some progress we can be proud of, for example, we are carbon neutral and source 100% renewable electricity in our own operations, 87% of our packaging materials stem from recycled input, over 140.000 articles fulfill our sustainability criteria and are flagged as more sustainable on Zalando. Still, we have a long way to go and we cannot do it without you.