How Russian brand MadaM T entered the EU fashion market and expanded to 12 countries in less than a year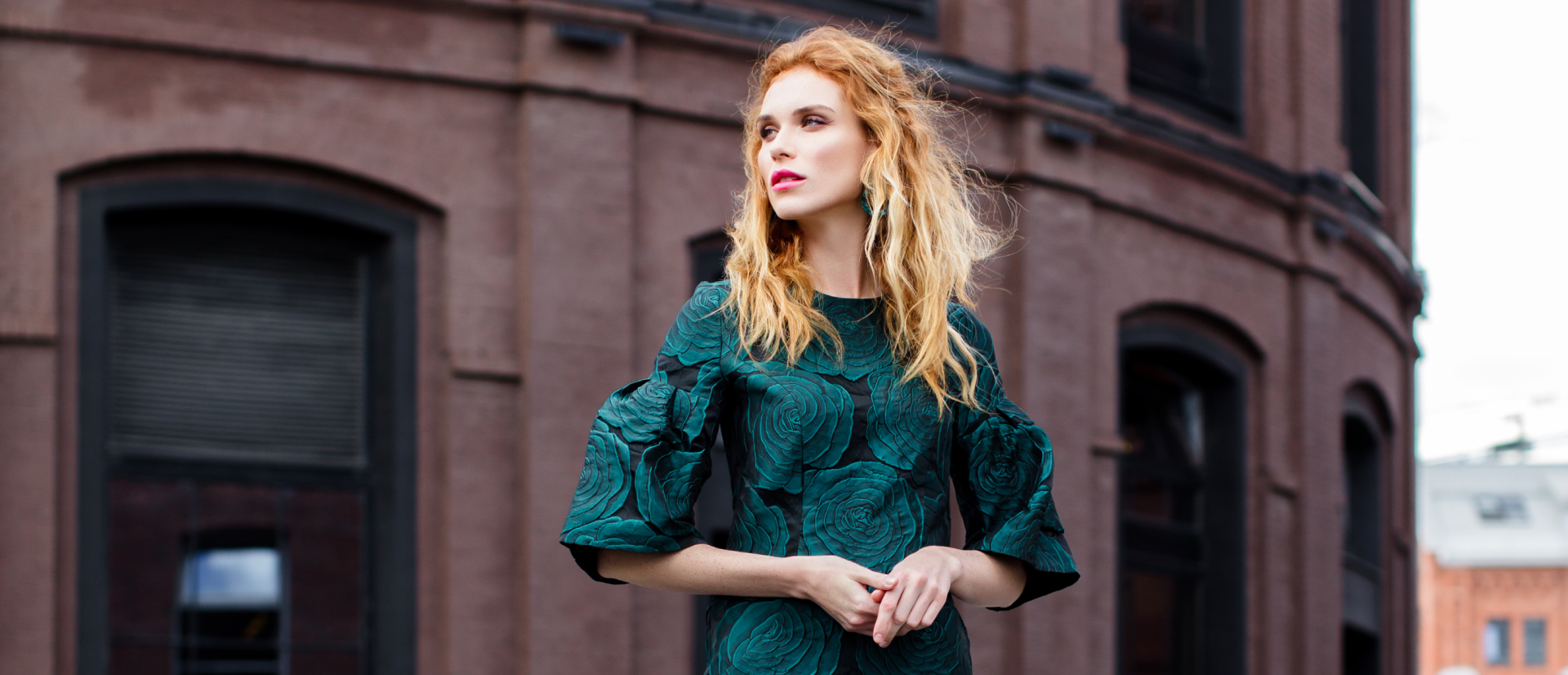 By leveraging Zalando Fulfillment Solutions (ZFS) and service provider, heyconnect, MadaM T have expanded their customer base significantly and seen an average Net Merchandise Volume (NMV) growth of more than 150% month-over-month.
When Russian brand, MadaM T, wanted to expand its reach in Europe, they decided that Zalando, as Europe's largest online fashion platform, was the way to go.
Less than a year later, MadaM T sells their assortment of dresses, business wear, and smart casual clothing to customers in 12 markets via Zalando's Partner Program. We caught up with MadaM T Founder Tatiana Batueva to find out exactly how.
The Brand
After the collapse of the USSR in 1991, Russia was plunged into economic reformation and redistribution. The 90s were some of the most challenging years in the history of modern Russia, and this trickled into the fashion industry. Clothing imported from Europe or America was available to a small percentage of the population, while the rest continued to wear Soviet fashion clothing. 
When former chemistry and biology teacher Tatiana Batueva put teaching behind her and entered the fashion industry, she had one goal in mind; to make looking and feeling good possible for women of all sizes. Not only this but to provide jobs for those who desperately needed it at the time. 
Using a non-standard approach during the brand's inception, MadaM T researchers traveled across multinational Russia to study women of over 190 various nationalities to ensure the perfect fashionista fit, and they haven't looked back since. MadaM T has been providing accessible assortments for women for 25 years.
The Story
Launching in Europe as a non-EU brand can be tricky with such a diverse set of markets and customers, and MadaM T faced many challenges when trying to establish their brand and sell to consumers in Europe, such as:
Differing size grids: European and Russian sizes are different, so it was necessary to establish size conformity, including relabelling of all products according to European requirements.
Establishing a new assortment for a European portfolio: The MadaM T team analyzed the European market, and new models have been developed, taking European consumer preferences into account.
Organizing logistics to Germany: Ensuring that stock was being sent to the fulfillment warehouse in Germany, MadaM T had to cross four countries, over 2000 km, and go through customs procedures.
The MadaM T team saw the Partner Program and Zalando's services as a solution to not only support the above-mentioned challenges but ultimately build brand awareness and create a new customer base. Tatiana says the brand had very high expectations when they first joined the Partner Program. But as sales skyrocketed in a very short time, even those expectations were surpassed.
Zalando Fulfillment Solutions for expansion

After successfully launching MadaM T in six countries — Germany, Italy, France, the Netherlands, and Austria — Tatiana and her team quickly set their eyes on six more markets.
This summer, they launched the brand also in Spain, Poland, Czech Republic, Sweden, Denmark, and Finland, using Zalando Fulfillment Solutions to take the hassle out of the expansions.
They are now selling to customers in 12 countries and are already looking to expand further. "In the next few months, we will also go live in Denmark, Ireland, Croatia, Estonia, Latvia, Lithuania, Slovakia, and Slovenia," says Tatiana.
Service providers make launching easier
Ahead of joining Zalando Partner Program, MadaM T chose to collaborate with heyconnect, a Zalando certified service provider that helps brands launch and manage their Partner Program business.
"Our partner, heyconnect, provides a full-cycle of services related to online sales, taking over the technical connection, data processing, fulfillment services, accounting, and first and second level customer support. It allows us to focus on creativity and production instead of worrying about the technicalities," says Tatiana.
Marcel Brindöpke, co-founder and Chief Executive Officer of heyconnect, has been supporting brands to launch on Zalando since 2012. He says it can be tough for some brands to have the organizational setup and internal know-how to succeed on their own with content production, data management, logistics, IT, accounting, and the legal requirements for non-European brands.
Using customer analytics to improve
Currently, MadaM T releases three seasonal collections per year, including Spring-Summer and Autumn-Winter, as well as a special Elegant Christmas collection. The team now uses customer and sales analytics from Zalando to improve future collections.
"We have received invaluable analytics such as style preferences, designs, colors, and sizes from end-customers from these countries," explains Tatiana.
Aside from the boost in sales, the team at MadaM T has also been overwhelmed with positive customer reviews from across Europe.
Tips for Other Brands
Save resources and outsource support.
Tatiana recommends using both Zalando's own services and getting help from a service provider, such as heyconnect, to allow the brand to focus on their design and products.
Save time and money with Zalando Fulfillment Solutions.
"Make sure to launch in as many countries as Zalando offers — and use Zalando Fulfillment Solutions to save both time and money," says Tatiana.
In Detail
 
 
About MadaM T
Founded 1996
Based in
Moscow, Russia
Joined Partner Program
November 2020
Employees
~150 employees responsible for the full production cycle 
Assortment
Women's clothing, both everyday and occasionwear, in sizes 36 to 58
Services used

zDirect - the Partner Program portal

Zalando Fulfillment Services (ZFS)