How Reebok leverages data to understand customers and steer brand perception
Data-driven customer and market analysis and a creative concept based on customer insights were the keys to Reebok's success when launching the Kinetica sneaker.
Winner of the ZMS Partner Award 2021
Reebok recently won the Data-Driven Category in the ZMS Partner Award 2021 with their Kinetica campaign. The Partner Award "Marketing Excellence 2021" highlights outstanding and innovative campaigns that Zalando partner brands developed and ran together with Zalando Marketing Services. You can read all about the award, and watch the full award show here. 
In order to launch its new Kinetica sneaker, Reebok teamed up with ZMS to conduct a detailed customer and market analysis, which was used to develop the creative concept with ZMS Creative, ensuring they were well-positioned for this product launch.
Reebok's goal was to establish the Kinetica sneaker as a fashionable and premium sneaker within the universe of trendsetting customer groups. 
"We successfully managed to enhance our brand perception with the target audience. It's definitely convinced me more than ever that you can't enter into a campaign and expect success unless you're starting from a point of understanding not only who your potential consumer is, but their behaviours, their habits, and their preferences, as well as what resonates with them in terms of the campaign messaging. Starting with ZMS insights means you're setting yourself up for success."
Josephine Walters, Senior Brand Director at Reebok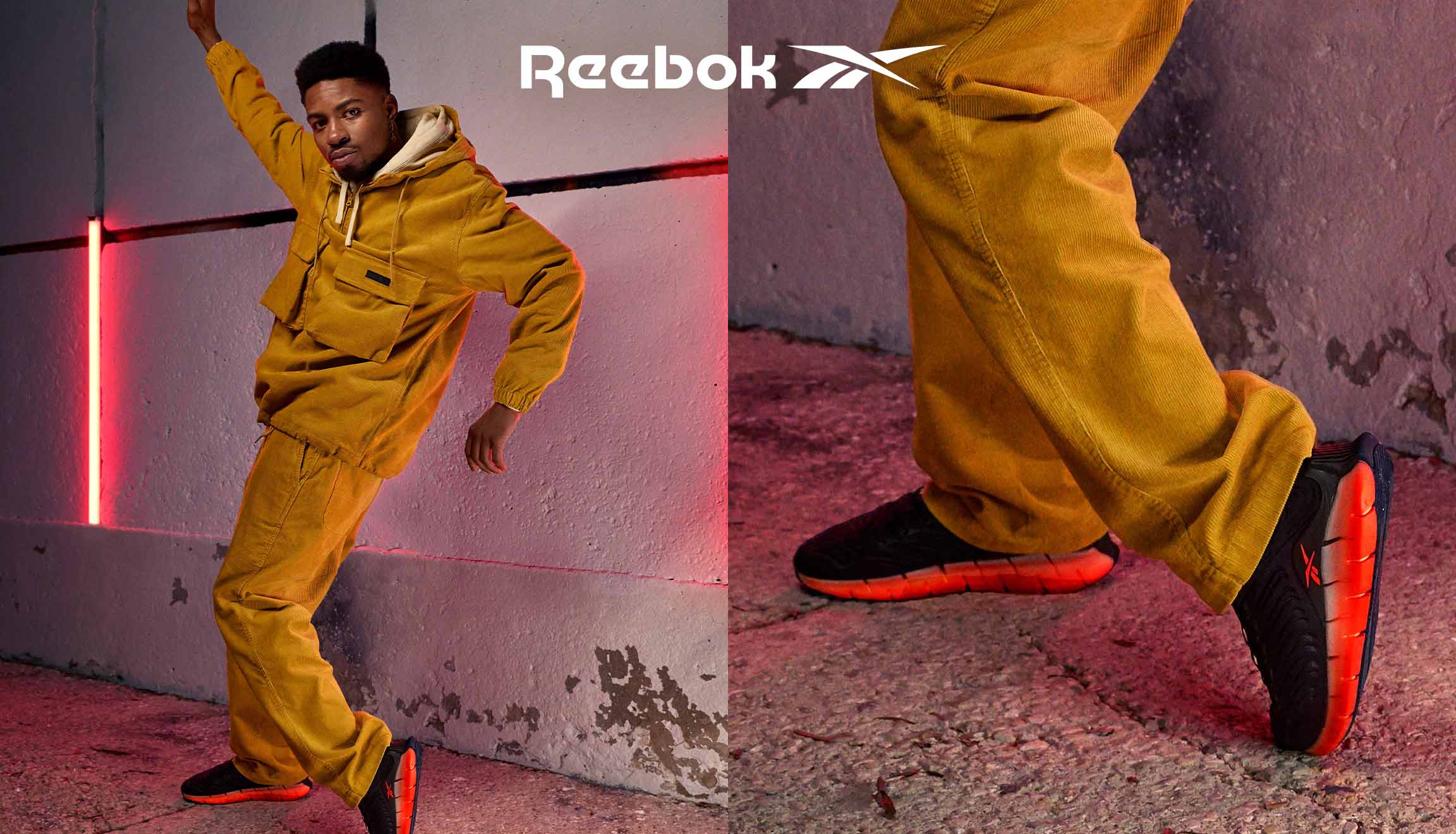 Together with ZMS and its Insights team, Reebok developed a detailed market intro strategy to enhance their brand image around younger, trendsetting customer groups.
Reebok also tasked the ZMS Creative team with creating content that really spoke to the target group. The creative concept was brought to life by two young hyper trendy creators who went around the coolest spots in Marseille powered by the energy of the Kinetica shoe. The creatives resulted in an eye-catching stop motion light painting animation, making the invisible visible:
Focusing its budget spend primarily on engagement, awareness and campaign results ensured that Reebok successfully reached new consumers through Youtube and SEA placements, while addressing existing consumers through paid social.
Leveraging insights to improve brand perception
1: ZMS Insights conducted a survey of over 4K respondents. The respondents comprised of customers who bought Reebok on Zalando, customers who bought Reebok's competitors, and customers who bought Kinetica lookalikes on Zalando in the past 12 months. Lookalike products are selected based on the collaborative effort of Zalando Fashion DNA machine learning algorithm and Reebok. Respondents were asked questions to assess their consideration of Reebok, the likeability of the Kinetica model, the likeability of certain advertising images around the shoe, the likeability of the concept idea, and their motivation to buy based on the concept.
2: The ZMS Insights team then broke the respondents down into 6 sneaker buying types based on the survey data. These segments were used to analyze their specific brand and product consideration, as well as for concept and creative testing. This helped highlight which sneaker persona group the product and creative concept would resonate most with.
3: ZMS then developed a detailed marketing strategy with a concept based on the key insights of the consumer study. The results showed that we could enhance Reebok's brand image around the young trendy consumer, since the zTypes segments "Cultured Elites, Preppy Strivers and Street Snobs" contributed to almost 50% of Kinetica lookalike product buyers.
Thanks to the data analysis, Reebok was extremely well-positioned to launch the Kinetica shoe on Zalando.
What are zTypes?
zTypes are created by combining the aggregated, non-identifiable purchase data of all Zalando customers with customer surveys about media they consume, brands they like, and influencers they follow. Right now, we've segmented the fashion market into "hip poppers", "street stylers", "culturists", "homebodies", "happy casuals", "modern mainstream" and "go-getters." Each segment is broken down by average order volume, average item value, shopping frequency, share of wallet, as well as details on most shopped categories, social media usage and persona characteristics. 
Tips for brands:
Know your customer/target audience inside out and always make sure that the decisions driving your campaign are being made with your audience in mind
Create content that your target consumer will love, and play it on platforms where they hang out
Be numbers and data-obsessed: place well-made bets
As a result of their campaign with ZMS, Reebok was able to improve their brand image and increase purchase intent, with a significant increase in positive brand perception among their target group, and delivered 25 million viewable impressions and 430,000 PDP views. In this campaign Reebok was setting the tone for what's to come: Holistic data usage from purchase insights to campaign execution will be key for future success for our partners.
Want to make sure you're well informed on what to do with data?