How GAP achieved a +32% sales uplift with their touching Back-to-School campaign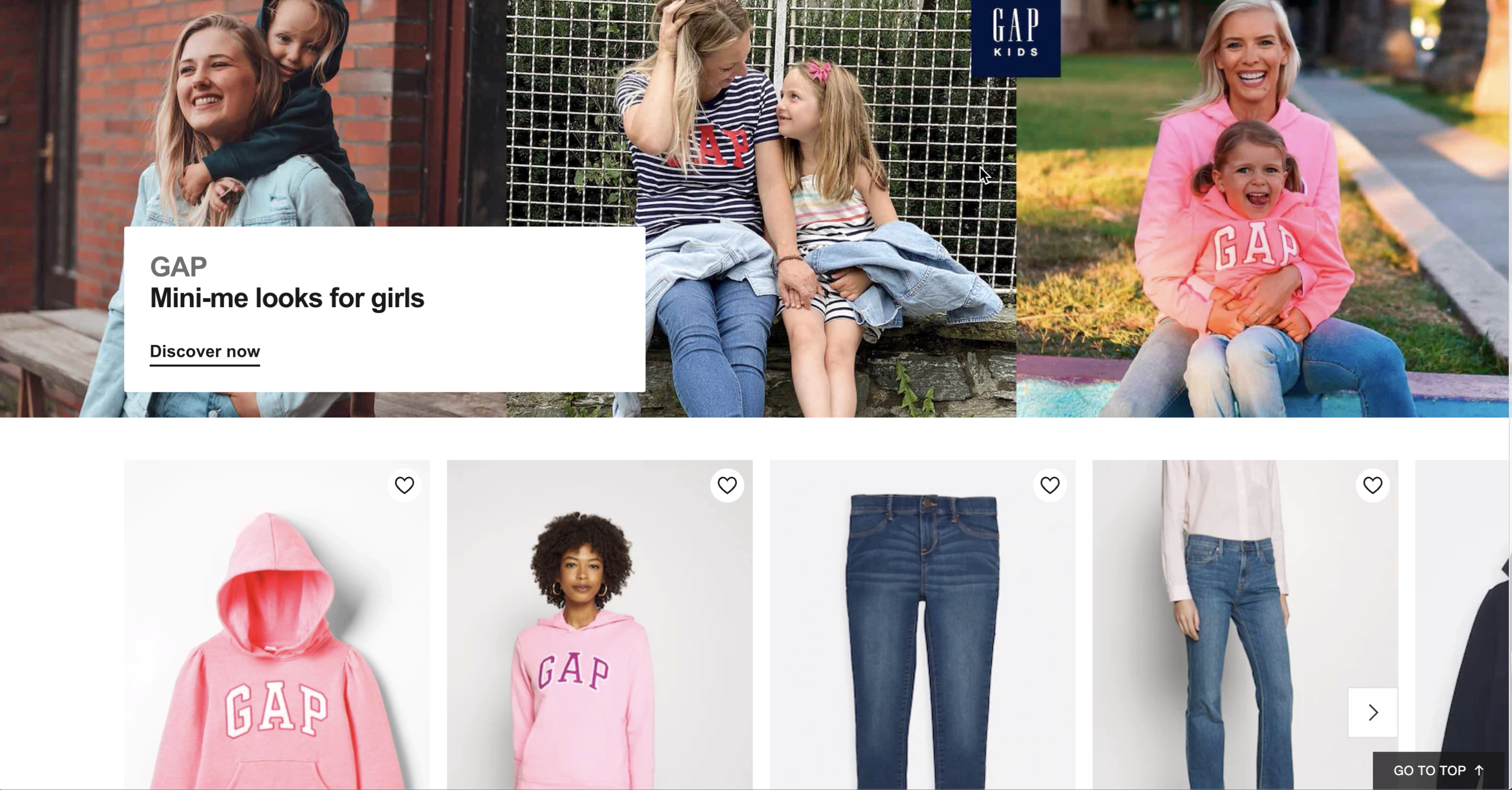 Key Figures: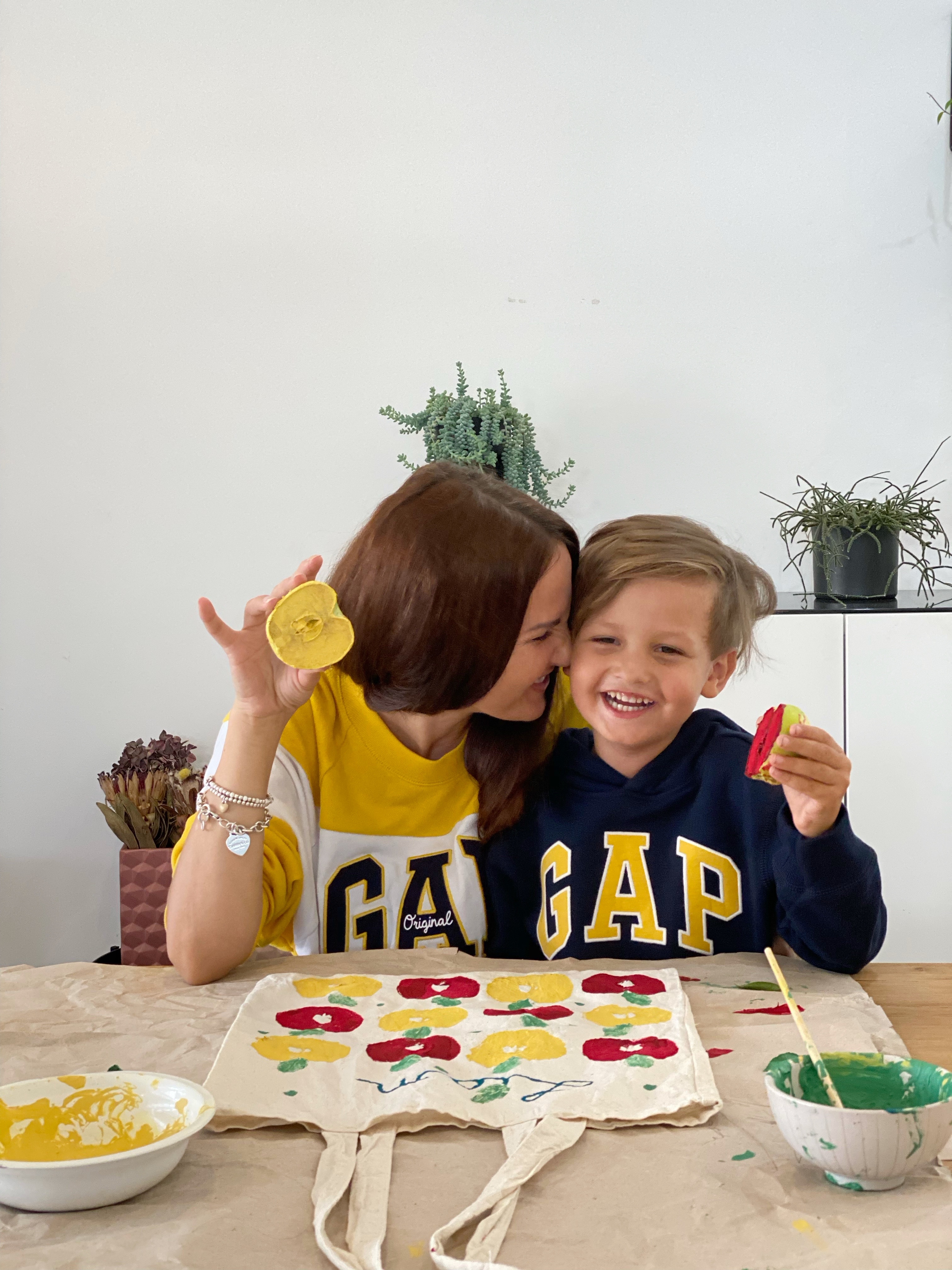 1.3M
homepage impressions
2.5M
social media impressions
Nominee at the ZMS Partner Award 2021
GAP was recently nominated for the Seasonal Category at the ZMS Partner Award 2021 with their Back to School mini-me campaign. The Partner Award "Marketing Excellence 2021" highlights outstanding and innovative campaigns that Zalando partner brands developed and ran together with Zalando Marketing Services. You can read all about the award, and watch the full award show here.
After a year of COVID disruptions, GAP wanted to inspire a playful start to the new school term and the new season, with fun and uplifting looks for parents and kids alike. GAP also wanted to position Gap Kids as a key brand for the Back To School season in the DACH region, by showcasing its brand values of individuality, inclusivity, creativity and optimism.
GAP's seasonal campaign was back to school; their goal was to  position their Kids brand as a key brand for the Back To School season mainly focused on the DACH region.
"We partnered with ZMS to capture authentic moments with real families, inspiring a sense of togetherness and bringing optimism during an unprecedented back-to-school season. This campaign helped us create emotional connections and drive local relevance for Gap Kids in DACH, and we are really proud of how it came to life."
Kristine Pizzelanti, Vice President Marketing, Store Experience & Licensing – Gap Inc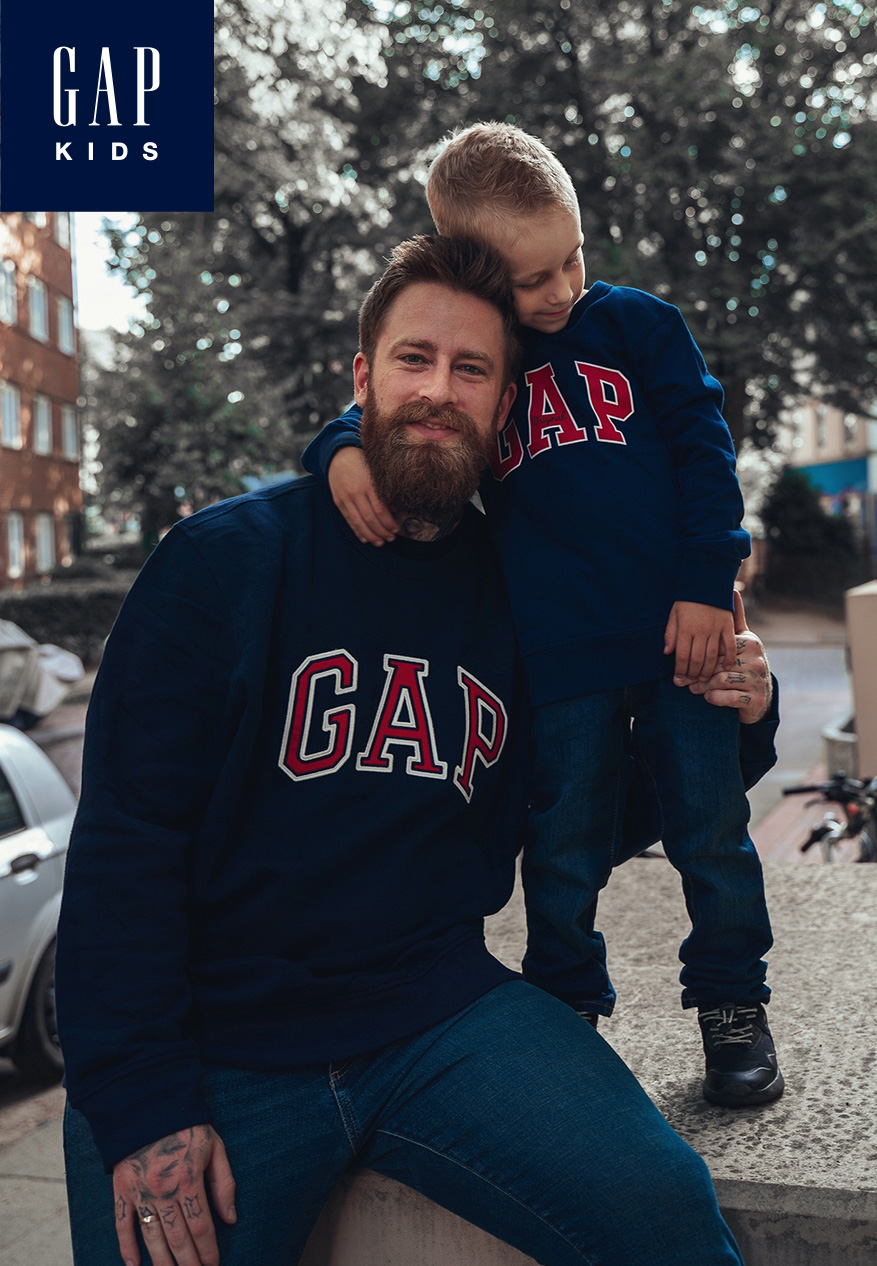 With over 130 placements and homepage takeovers in 16 markets, GAP x ZMS managed to pull off an amazing and impactful campaign. 
Influencer approach
Authentic storytelling was the key to GAP's success. Together with some incredible influencers, the brand was able to pull off a touching and emotionally impactful campaign, supported by sales across Kids/Baby and Adult categories. 
Influencers were asked to showcase their authentic selves
Brand assets, as well as influencer created content was leveraged 
Shop the look PDPs were used, making influencer assets directly shoppable
Prominent Placements
Gap leveraged both brand assets as well as influencer-created content with prominent placements. Kids homepage and key categories were booked to drive awareness. Campaign content was shown on social media using shop the look PDPs to make the influencer assets shoppable. GAP even used specific content via onsite personalization.
Campaign assets were leveraged by Gap's global social media feeds due to their high quality and relevance of the creatives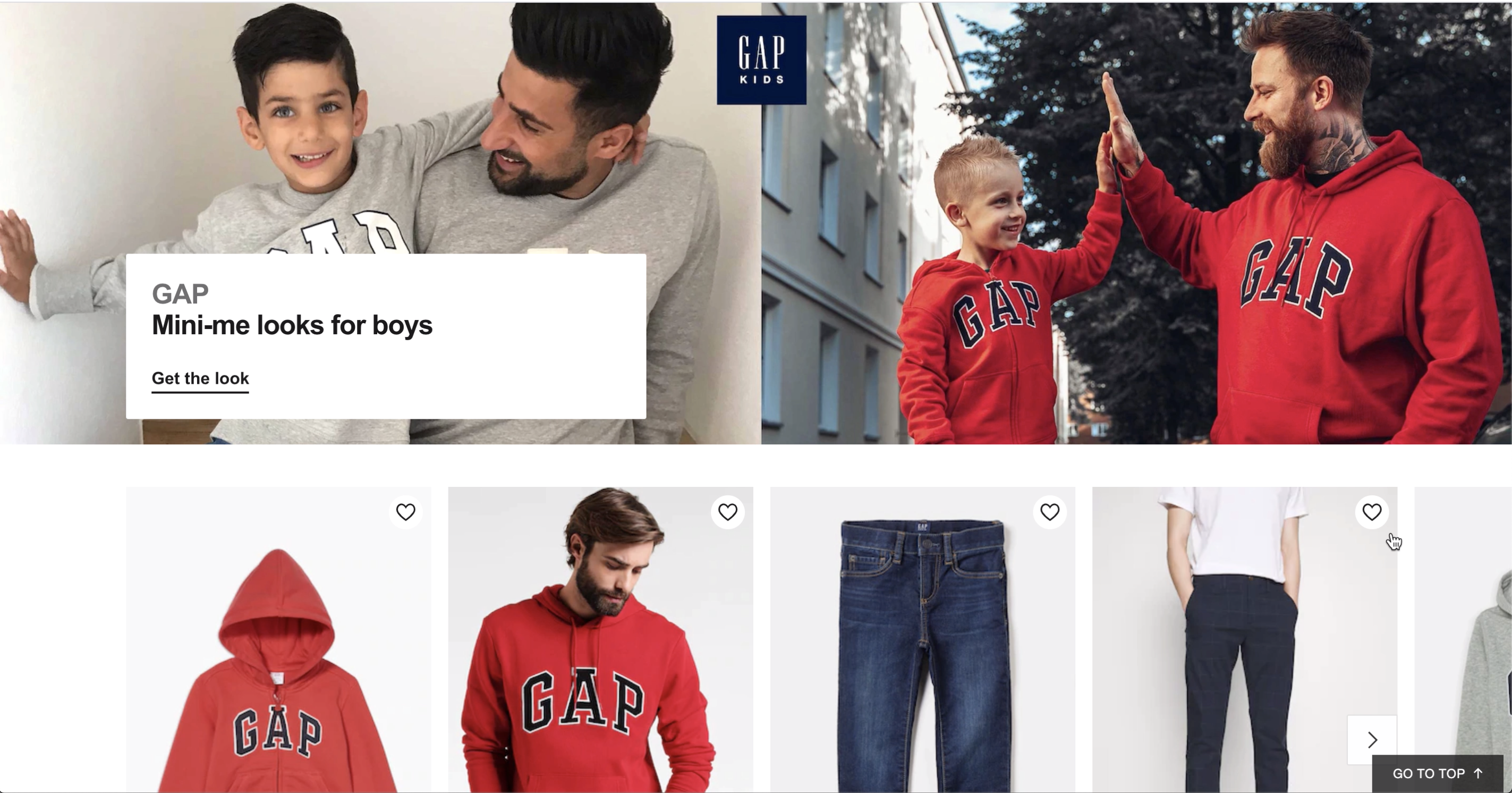 Tips for brands:
Do something unique: to stand out from other brands approaching the Back to School season, GAP went for a mini-me, matching outfits approach, sparking customer delight!
Maximum customer convenience: Make influencer looks directly shoppable with Shop the Look PDPs.
Generate broad awareness: across all international markets and social/onsite channels.
GAP achieved 1.3 million homepage impressions, a 32% sales uplift, and 2.5 million social media impressions
Curious about influencer marketing? We've got you covered on the Inside Fashion Marketing Podcast: