How Funky Buddha expanded to 6 new markets in a month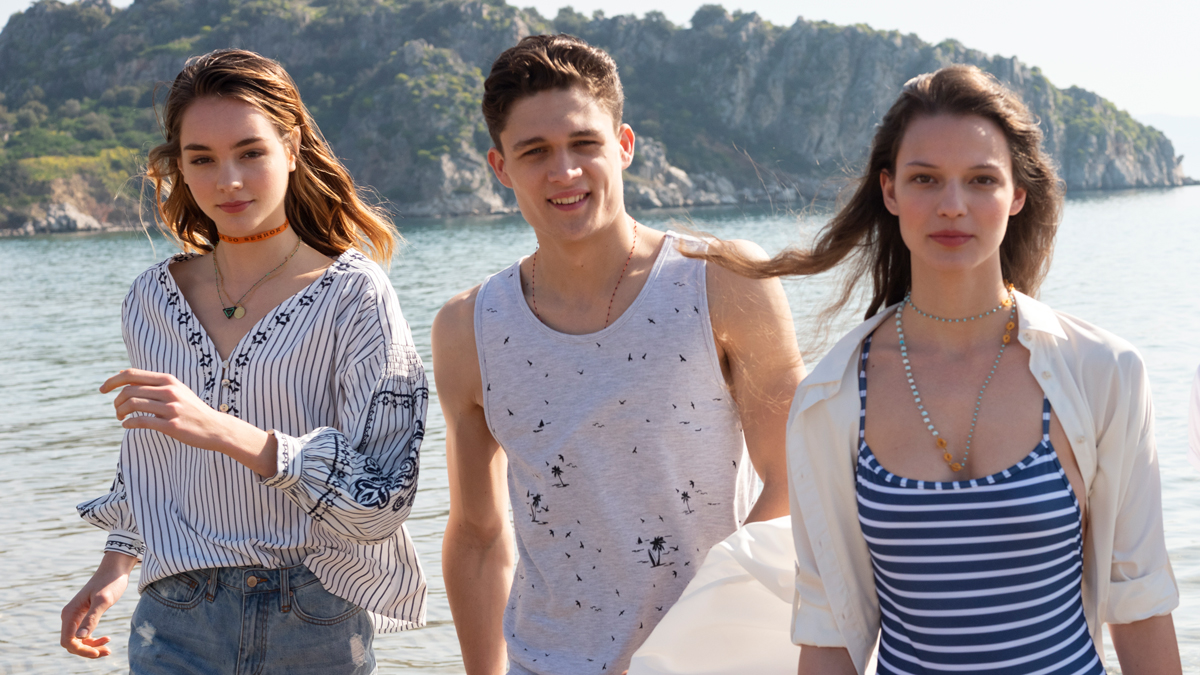 Looking to conquer Europe, Funky Buddha partnered with Zalando Fulfillment Solutions to expand to six new markets in less than a month and were rewarded with revenue growth of over 50%.
Unlocking growth through internationalization
>50%
revenue growth season-over-season
~30%
decrease in fulfillment cost
Funky Buddha is the flagship brand of ALTEX, a family-owned fashion retailer based in Greece with an annual turnover of 20m EUR. Launched in 2003, the brand has since extended its initial assortment of tees and cargo shorts for men to a full apparel assortment with a total of 1,500 pieces per season for both men and women. Centered around the values of freedom and respect, both for the individual as well as the environment, Funky Buddha is on a growth trajectory that we, at Zalando, were keen to support. 
Intending to achieve rapid brand recognition and awareness in the most sustainable way, the Funky Buddha team decided to go for a pan-European e-commerce strategy. Hereby, Funky Buddha selected Zalando as the main driver of its expansion. In the first 7 months of partnership, the Funky Buddha's Partner Program business was limited to the German market. The team was able to achieve significant sales impact and quickly formulated a plan to expand into more markets to accelerate further growth.
The Funky Buddha team faced a number of trade-offs and challenges throughout its European expansion. First, their ambitions to expand rapidly did not fully match their current logistics set up. New markets would mean significantly higher volumes to handle, as well as new SLAs to abide by. With each market comes differing customer expectations – from payment methods to delivery speed and preferred carriers. Being quite an unknown brand, Funky Buddha wanted to put its "best foot forward" towards customers when entering a new market by upholding a high convenience proposition. 
Secondly, multiple new markets also mean multiple contracts and integrations, which can be lengthy and costly. Given the small team available to work on the expansion rollout, Funky Buddha needed a straightforward solution that reduces complexity on their side as much as possible and unlocks sales impact as soon as possible.
Together with their Partner Program Key Account Manager, Funky Buddha evaluated the options at hand and decided to leverage Zalando Fulfillment Solutions to overcome the aforementioned challenges.
Working hand-in-hand with our Key Account Manager from Zalando, we managed to integrate, expand into new markets and accelerate sales smoothly."

Panos Patronidis, Chief Commercial Officer, Funky Buddha
Funky Buddha expanded to six new markets within a month with a single integration. The resulting topline impact was significant: revenues increased by more than 50%. In addition, fulfillment costs dropped by 30% thanks to the higher bargaining power Zalando has in securing best-in-market logistics rates versus a small brand like Funky Buddha. Partnering up thus also helped Funky Buddha to optimize their bottom line.
In addition to this, the brand has been able to build great momentum in terms of brand awareness. At the same time, knowing that over 75% of all items ordered on Zalando are shipped in multi-brand orders, the fact that ZFS enables Funky Buddha items to be shipped in one box with other wholesale and ZFS brands represented a big win for Funky Buddha in terms of driving customer satisfaction. 
As a next step, Funky Buddha will continue to finetune operations in its existing seven markets and is considering expanding to additional markets with ZFS in the near future.
Goal

Rapid expansion to key European markets while keeping complexity low

Brand Specs

Founded 2003

Based in Greece

150 employees

20.5m EUR annual turnover

>300 POS throughout Europe

Markets

Germany

Austria

Netherlands

Belgium

France

Italy

Poland

Categories 

Men's Apparel

Women's Apparel

Services
mentioned