How DeFacto expanded to 12 markets and increased sales x4 in less than four months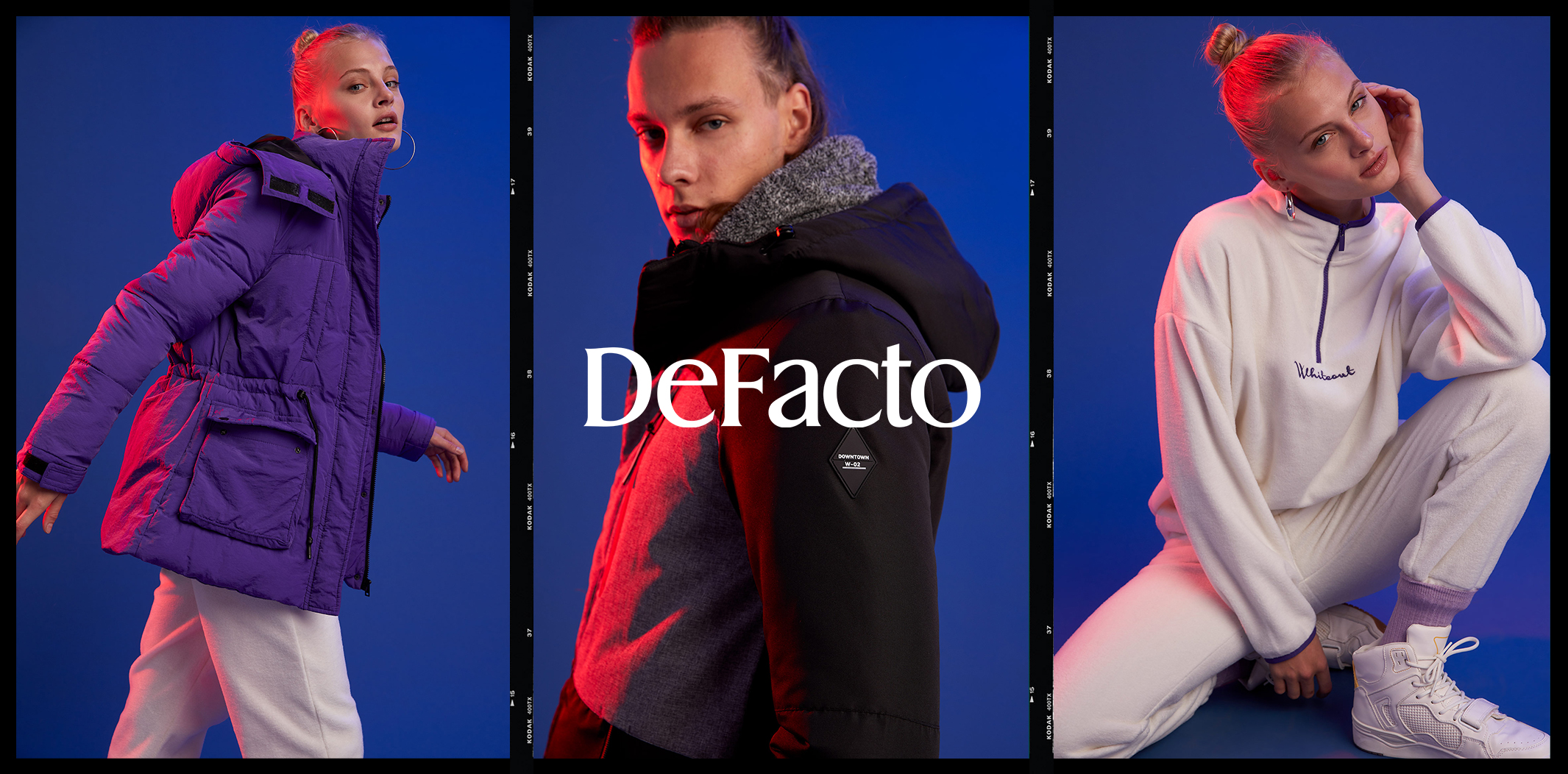 Combining a rapid internationalization plan with Zalando Fulfillment Solutions and doubling the width and depth of their assortment guaranteed DeFacto's impressive successes on Zalando.
DeFacto, one of the largest clothing retailers in Turkey, joined Zalando back in March 2020 via the Partner Program, just as the first Coronavirus wave hit Europe. With the vision of becoming a global fashion brand since their foundation, DeFacto turbocharged their growth on Zalando by expanding to 12 markets in less than four months. 
DeFacto's goals were to reach the widest fashion customer base possible – with a customer base of 35+ million across Europe as per Q3/2020, partnering with Zalando was a quick way to access a large and diverse pool of previously untapped customer potential. Their assortment had been drawing a lot of attention in the European market and this encouraged them to expand rapidly across a variety of markets while also increasing assortment availability in those markets.
DeFacto took a two-tiered market expansion approach. Based on the data forecasts provided by the Partner Program team, DeFacto first went live in four markets, Germany, Italy, Poland and the UK. By testing their offer in these four markets first, DeFacto was able to learn the ropes, particularly with regards to finding the right level of assortment depth and width to meet customer demand, which also meant ensuring a good stock flow to our Zalando Fulfillment Solutions warehouses. 
In a second step, DeFacto rolled out to a further 8 markets in May, which resulted in an incremental NMV increase of +9700% from March to October 2020. Coming from a small base it was no surprise that growth rates would be high, but the absolute demand for their products exceeded DeFacto's expectations and were particularly encouraging given the business environment at that time. From May until September, DeFacto also doubled the width and depth of their assortment, resulting in an NMV uplift of +400% in those four months alone.
How did DeFacto manage to be up and running in 12 markets within 3 months of joining Zalando? 
ChannelAdvisor was Defacto's integrator partner and as a result, Defacto had a very quick and smooth integration process to 12 Zalando markets.
Using integration and VAT registration resources: DeFacto outsourced the VAT registration for all markets. In some cases, the wait for a VAT number is a blocker for going live in a new market. Outsourcing VAT registration to services who handle this for you can speed up the process.
Leveraging Zalando Fulfillment Solutions: DeFacto leveraged ZFS to make the most of our logistical infrastructure in Europe since they weren't active in this market yet. This way they didn't have to set-up their own infrastructure, saving both time and money. 
DeFacto's ambitious strategies paid off and they were able to rapidly activate a wide European customer base with their assortment. With a +400% increase in NMV since joining the platform and 12 markets activated, DeFacto is on a roll!  Based on the data provided through zDirect, our Partner Program portal, DeFacto can see that Germany is their biggest market, followed by Italy, which is an interesting insight for them seeing as they had no prior operations in either market.
Their plan is to next internationalize to Switzerland, Ireland and the Czech Republic. In addition, they are looking to increase assortment width even further by onboarding new categories. In addition to already having Women and Mens apparel live, DeFacto recently went live with Kidswear and is planning to activate Plus Size apparel, sports and leisurewear next.
 
 
Goal

Market expansion in Europe

Categories 

Men's Apparel

Women's Apparel

Kidswear

Services
mentioned
Employees
14K
Based in
Istanbul, Turkey