How adidas achieved +27% new sustainability customers with authentic storytelling
adidas connected with Gen Z by approaching sustainability in a lighthearted way and leveraging influencer marketing and events with hyper-local authenticity.
+27%
new sustainability customers
+5%
in sustainable revenue share
+5%
association of sustainability with adidas
Winner of the ZMS Partner Award 2021
adidas recently won the Creative Category at the ZMS Partner Award 2021 with their "Take the First Step" campaign. The Partner Award "Marketing Excellence 2021" highlights outstanding and innovative campaigns that Zalando partner brands developed and ran together with Zalando Marketing Services. You can read all about the award, and watch the full award show here.
With its "Take the First Step" campaign, adidas sought to create a hyper-local connection with consumers in their key cities: Berlin and Paris.
adidas' goals were twofold:
1 - to attract and engage (female) Gen Z consumers and increase brand heat for adidas, while leveraging a halo effect on millennials
2 - to create a hyperlocal connection with consumers in key cities: Berlin and Paris
"When it comes to sustainability, data tells us there is still a big gap between what we talk about and the actions each of us take. So the key questions we asked ourselves for this campaign are 'how do we bring a seemingly far away issue to the consumers in our Key Cities?' and 'how do we collaborate with them rather than talking at them to take action?'. In addition, sustainability can have a guilt or shame-driven narrative built around it, so we wanted to create an opportunity to 'take a first step' and celebrate the little efforts. We were able to collaborate with two young, credible, and engaging partners to help us foster that conversation and come together to take action. They helped us create an even-leveled platform for conversation. In addition, the pandemic situation of course made it more difficult to organize in-person clean-ups, but it also made the small events all the more special. In community, we created some long-missed moments of happiness and joy amidst a difficult situation for the planet and the people."
Katrin Schmuck, Brand Activation Manager Zalando, at adidas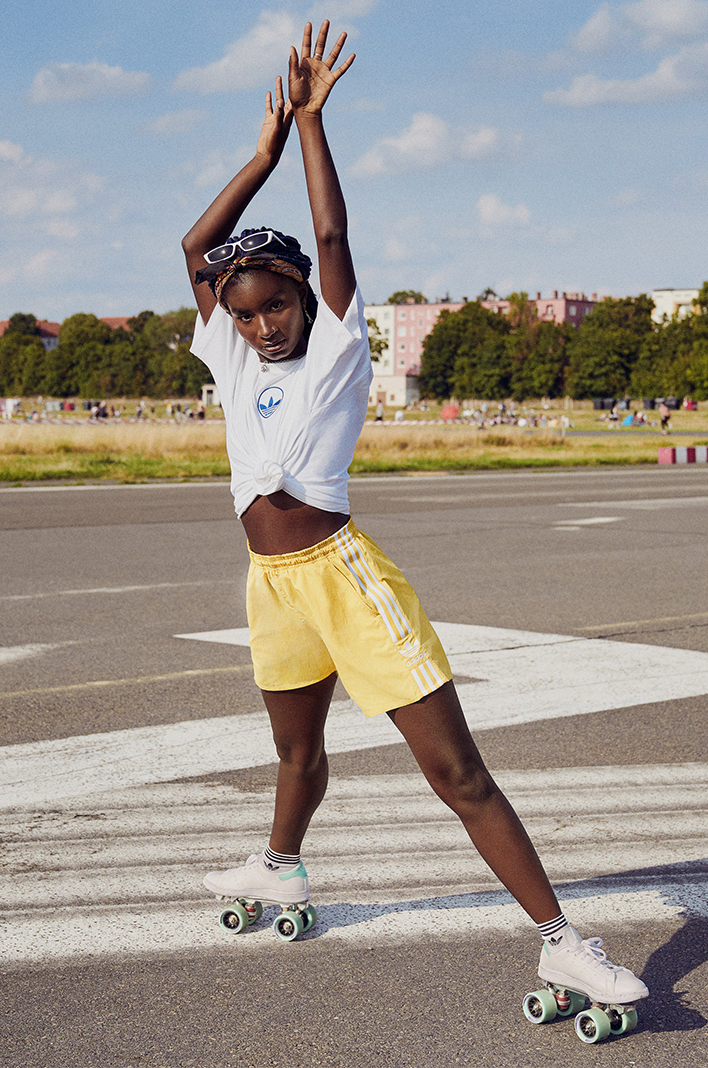 Exclusive product on Zalando
adidas is all about authenticity and being real, that's why when they dropped their more sustainable adidas sneakers exclusively on Zalando, they included the print 'this shoe alone will not save the planet' - instead the focus was on the small steps we all can take to lower our impact on the planet.
Customer insights to inform campaign strategy
Following ZMS' creative concept development, adidas decided to approach the sustainability topic in a lighthearted way. adidas also teamed up with ZMS Insights, which showed that European consumers were tired of guilt-driven and emotionally draining storytelling in the context of sustainability. The Insights surveys were leveraged to build a creative strategy and following the campaign, there was also a deep dive into learnings, reporting and KPIs for future campaigns.
Creative strategy and approach
Together with ZMS Creative, adidas also organized co-branded trash pickup events for consumers including get together afterwards with education about sustainability efforts, vintage flea market and live creation of giveaways made from collected trash. ZMS Creative also supported with a PR strategy around the event including a communications strategy on Zalando-owned social media to extend storytelling.
 
Hyper-local influencers
Influencer activations were leveraged via Collabary across social media. Ensuring relevance and authenticity was crucial, which is why adidas teamed up with current hot and authentic talent as partners: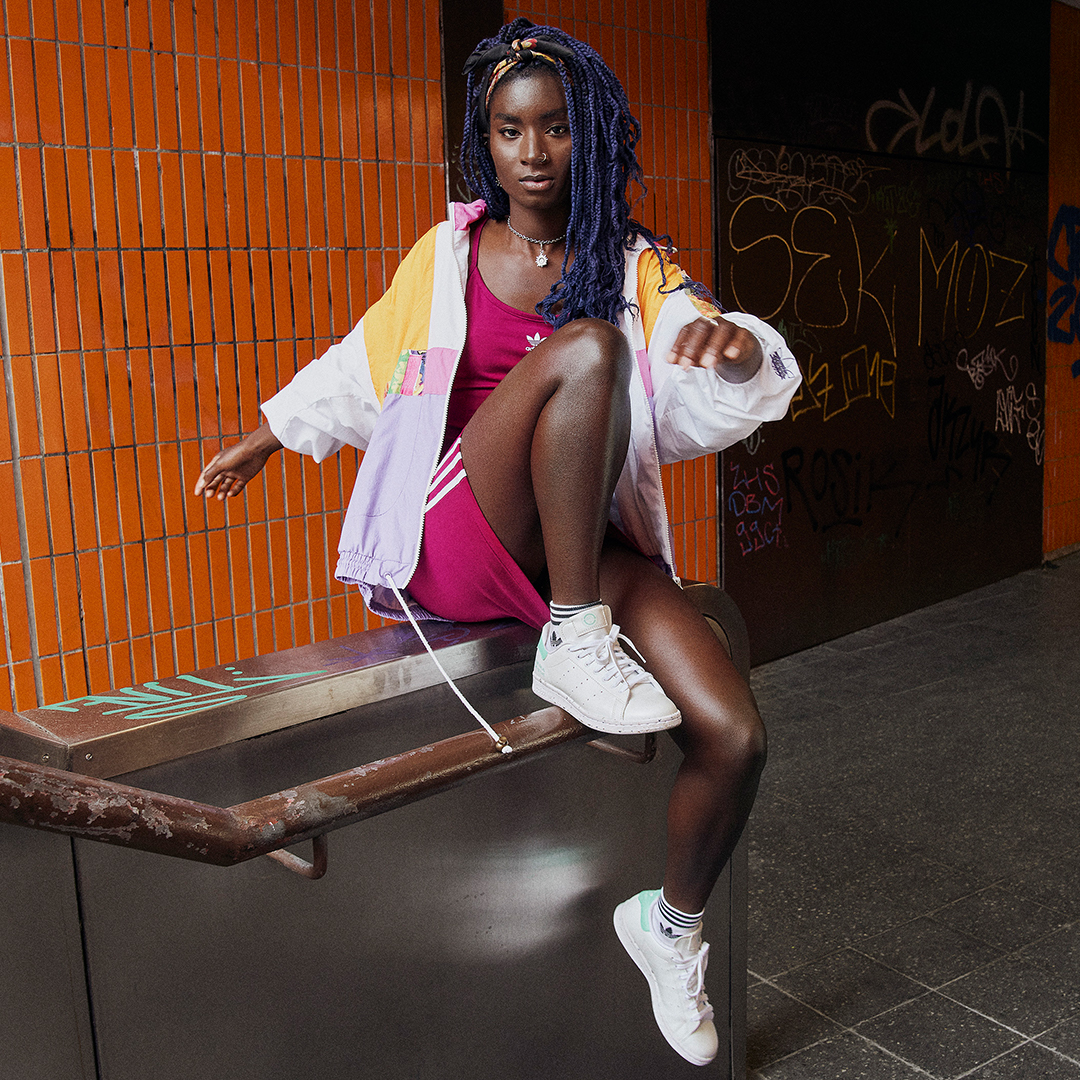 Oumi Janta (Berlin):
Roller Skating sensation, long-time sustainability advocate and brand partner for adidas x Zalando over multiple campaigns.
Clara Berry (Paris):
Model who has been organizing her own cleanups in cities and along beaches for years under the umbrella of #berrytrash.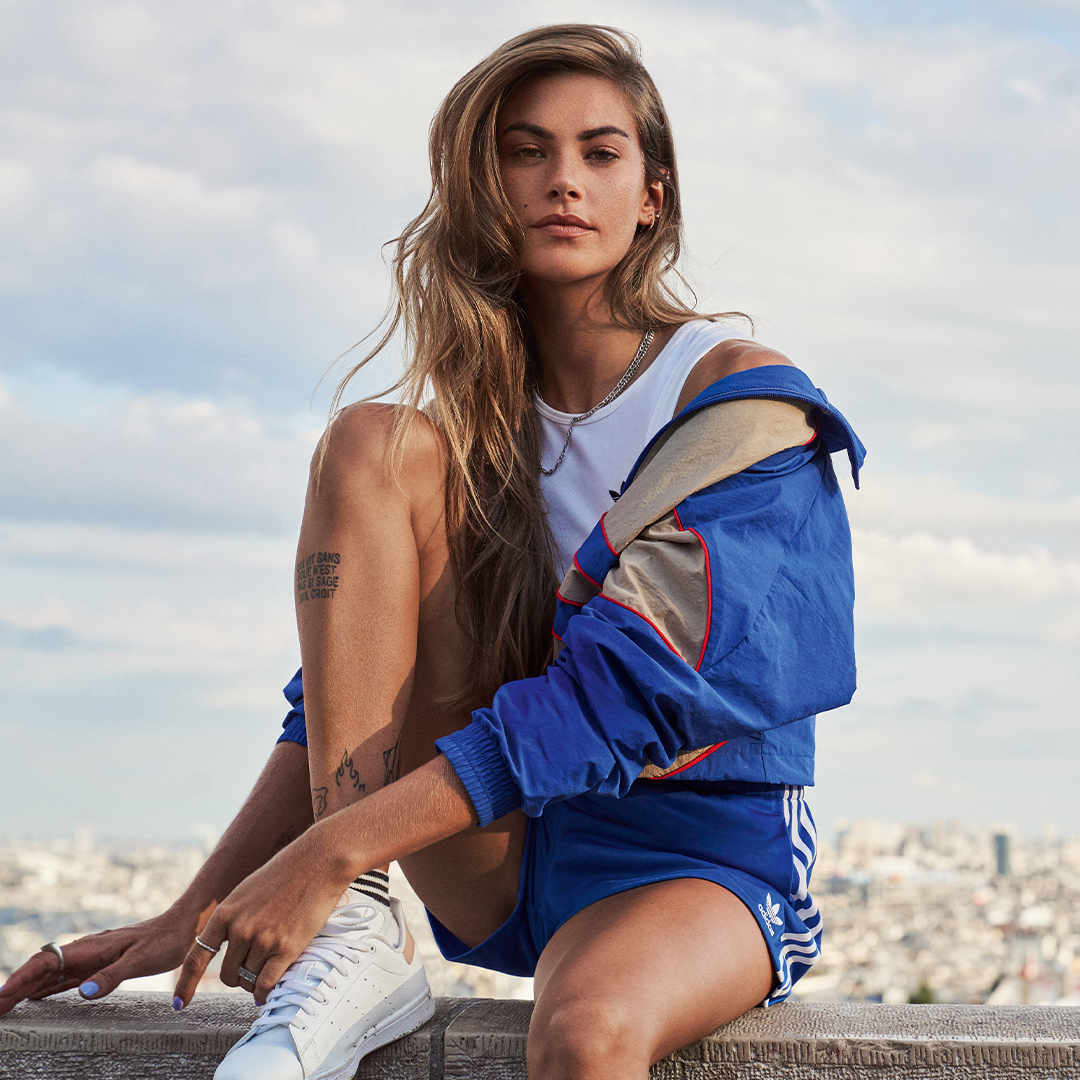 Creating reach
This was a first time pilot for adidas, collaborating with Zalando to leverage hyper-local influencers with the aim of increasing their share of voice on social media in key cities, Berlin and Paris, combined with digital/out of home (D/OOH) and out of home placements in those key cities. ZMS Media were placed in charge of all on and offsite placements including D/OOH. Together with ZMS, adidas created reach and participation from its audience via Gen Z's preferred channel, as part of a branded hashtag challenge kickstarted by the influencer squad.
Tips for brands:
Speak the language of the consumer: Build a campaign that speaks to your audience. adidas wanted to attract Gen Z in a fun & lighthearted way and encouraged them to take little steps towards a more sustainable lifestyle rather than emotionally drain them with a large-scale problem that seems 'far away' (based on consumer insights indications)
Reach the audience where they naturally are: adidas used Gen Z's prefered social media channels as a channel to generate reach and invite the consumer to engage in a 'movement' taking little steps
Hyper-local approach to elevate authenticity: leveraging local marketing activities and talents to drive relevance
60% of customers were made up of Gen Z and Millenials, the target audience for the campaign, and there was a 30% sell-through uplift vs. average campaign KPI. adidas also measured an increase of 5% association of adidas with sustainability, confirmed in a customer survey, and +27% new sustainability customers in campaign time frame that have not bought adidas products before.