American Eagle's data-driven, localized brand launch in Europe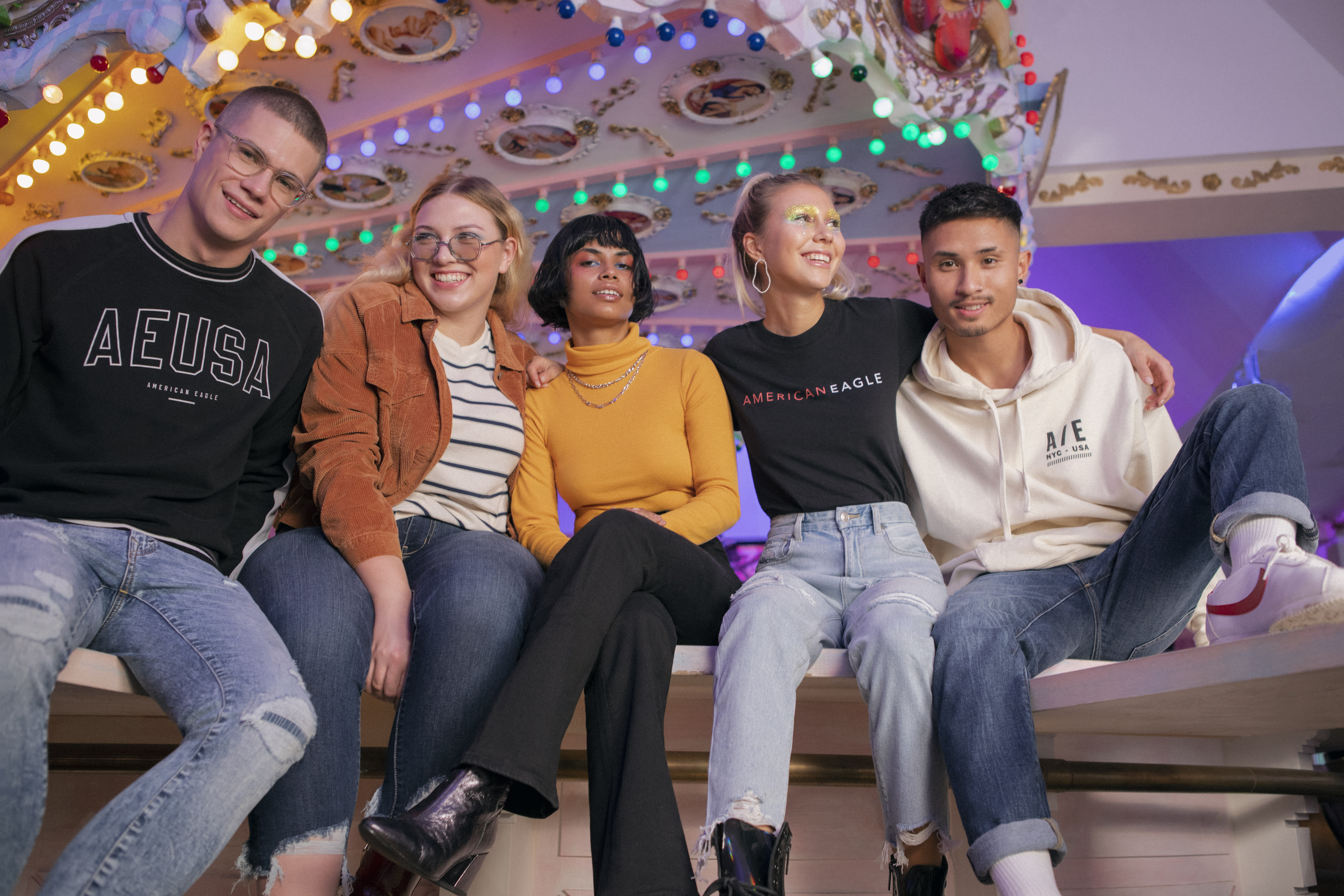 American Eagle recently partnered with Zalando to help launch its US brand in Europe, leveraging Zalando Marketing Services (ZMS) to build awareness and address a young, European audience. We created localized content for American Eagle, based on detailed data analysis of the target market.
+28%
boost in incremental sales
36 million
ad impressions
Data-driven, localized content creation
American Eagle is a leading global specialty retailer offering high-quality, on-trend clothing, accessories and personal care products at affordable prices under its American Eagle and Aerie brands. American Eagle describes itself as an inclusive, optimistic and empowering company that celebrates the individuality of its customers. Its purpose is to show that there's real power in the optimism of youth. To meet this purpose, American Eagle's brand values are individuality, freedom, difference, and authentic inclusion. Their campaigns feature authentic people and mid to micro-influencers rather than professional models. While many brands are starting to recognize the value of inclusive marketing, Aerie was truly a pioneer in their intimates range, and it was really important to the brand and also to Zalando to bring their brand values to life when launching in Europe.
American Eagle had two major aspects to their challenge: They wanted to launch their brand in Europe where they had low brand awareness, they wanted to create content that resonates with European millennials while staying true to core American Eagle values.
American Eagle is a $4.2 billion brand, who sells mostly in the US. They sell directly to consumers with 31% of revenue generated online through their own website. In the US, American Eagle leads the denim market within the 15-25 year old consumer segment, with a 31% market share. They decided to launch their brand with a particular focus on skinny jeans in Europe, initially using their own US-market content and then using freshly created content based on detailed data analysis of their new target European market.
Thanks to Zalando and ZMS, we were able to build our European brand footprint and quickly drive sales after the launch – and we're very much looking forward to further building up on this initial success story.

Nish Soneji, CEO American Eagle Europe
American Eagle launched exclusively in Europe with their Autumn Winter 2019 collection on Zalando. It was the first time the brand was sold on a third-party channel, enabling American Eagle to harness Zalando's wide European reach and deep consumer understanding. American Eagle's original content was created for a US demographic and worked incredibly well in that market, so the brand sought to apply a data-driven approach to its European launch to match its success in the US. As their approach is to feature authentic people in campaigns and not professional models, the analysis they did with ZMS into the European market sought to deduce what influencer types would best engage their target audience.
ZMS used a 360° data-driven marketing approach to launch American Eagle, which included:
1. Deep customer insights: Our Consumer Insights team conducted a market study to develop a go-to-market approach strongly driven and steered by data. This served as the base for the collaboration and enabled a "translation" of the US American Eagle target customer to a Europe-specific version.
2. Data-driven marketing: Based on the learnings, the Marketing approach was defined. For example, we found that skinny jeans paired with a logo T-Shirt particularly engaged European millennials. To successfully launch one of American Eagle's signature items - curvy skinny jeans - we found that Zalando customers tend to associate "curvy" with a European size 42, and hence were able to narrow down our influencer selection based on this.
3. Data-based adjustments: ZMS used an iterative launch approach, first leveraging German influencers in September 2019. Content performance was monitored and a strong potential for American Eagle in Switzerland was identified. As a result, a Swiss influencer was onboarded in October 2019.In November 2019, creative banners featuring the influencers were also introduced to further engage the audience as the campaign results were looking very positive. Previously banners on the Zalando homepage and elsewhere had been American Eagle's own US content, using localized, data-based German influencer content had a more engaging impact for the target audience.
In addition to this, there was strong cooperation and weekly communication with Zalando and the brand to monitor the brand performance and to adjust the campaign in response to emerging results – for example, switching the homepage banners to localized content images based on how well the localized content was performing on social media.
In total, American Eagle achieved the following results:
36 million ad impressions 

+22% incremental Product Detail Page views

+28% boost in number of sold items

+67% uplift in click rate vs. competitive benchmark figures

Banners featuring ZMS influencers generated higher engagement and performance than original US-based content with:

 +314% uplift in sold items

 +309% uplift in Product Detail Page views across all genders
 
 
Goal

Successfully launch a US brand in Europe through Marketing, based on detailed data analysis and customer insights.

Brand Specs

Founded in 1977

Based in the US

45.000 employees

$4.2 billion annual turnover

Markets

All 17 Zalando Markets 

Categories 

Women, Men

Services
mentioned